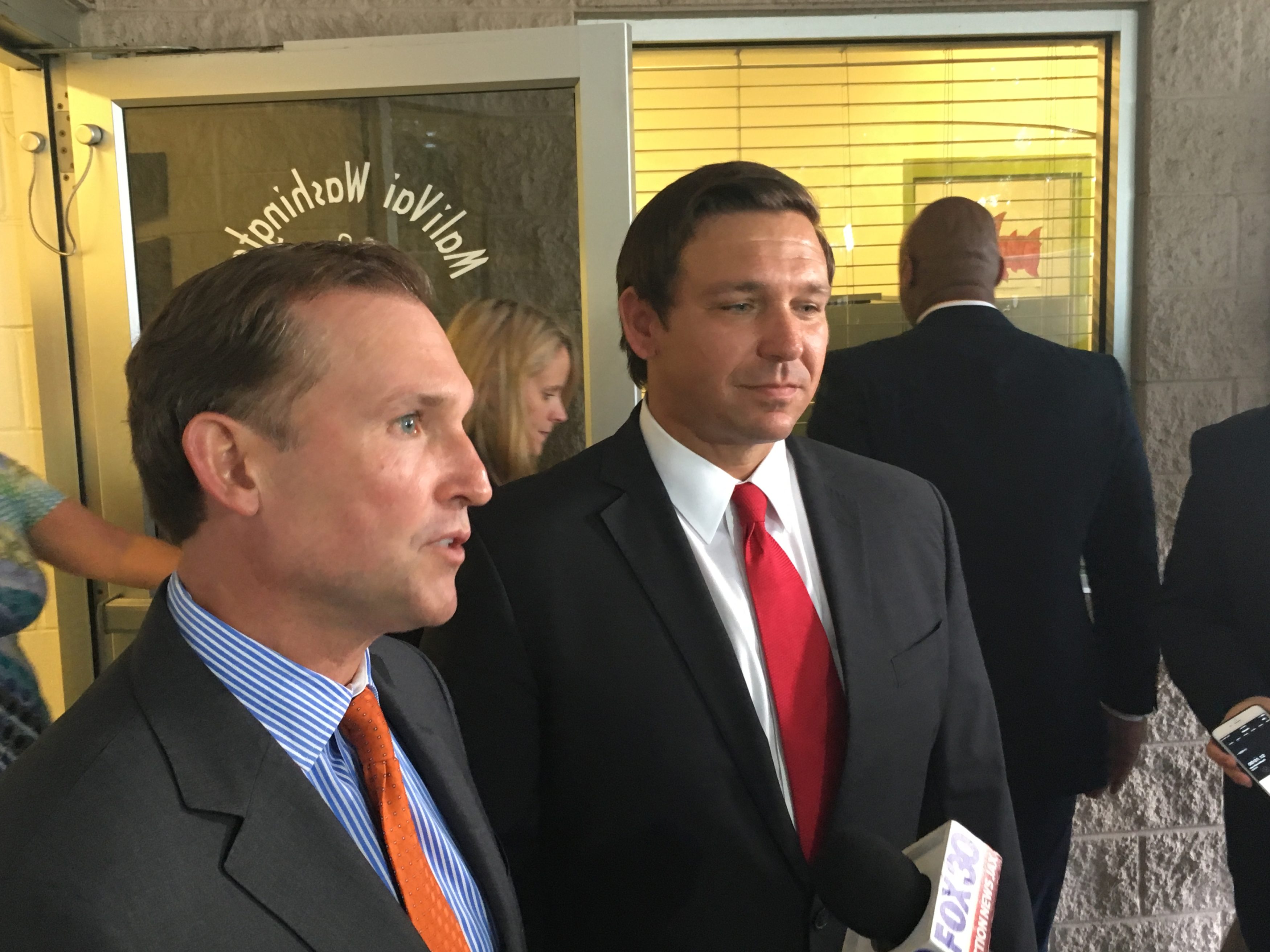 When so inclined, Jacksonville Mayor Lenny Curry offers some very direct quotes. On Tuesday evening, Curry spiked the ball on local exponents of the "Blue Wave" theory.
Curry reminded locals of his pre-primary endorsement of Ron DeSantis for Governor.
My brother from another mother.

— Lenny Curry (@lennycurry) November 7, 2018
He also reminded them of his support of U.S. Senator-elect Rick Scott.
My friend, Rick Scott. @ScottforFlorida @FLGovScott – written off many times by elites. He always wins. Always.

— Lenny Curry (@lennycurry) November 7, 2018
Curry also offered a rejoinder to those who might note that Democrats U.S. Sen. Bill Nelson, gubernatorial candidate Andrew Gillum and Agriculture Commissioner candidate Nikki Fried all won more votes than Republicans in Duval.
https://twitter.com/lennycurry/status/1060024785537822721
Curry also gave a shoutout to his political operation, which is apparently much more reliable than the swath of public polls that put Gillum ahead of DeSantis.
Those opining on the death of polling. Here's what I know. My pollster told me where I would be in March 15 election.Told me I won the May election at 6pm the night of.Told me we would exceed 60% on pension reform. I'm watching all he told me would happen actually happen Tonight.

— Lenny Curry (@lennycurry) November 7, 2018
Curry was in position to spike the ball. In addition to DeSantis and Scott winning, other endorsed candidates, like Mike Waltz in Congressional District 6 and Wyman Duggan in House District 15, got over the finish line despite well-funded and energetic Democratic challengers with outside help.
To be sure, there are caveats. Duggan held Fant's seat by two points, and, if nothing else, Democratic opponent Tracye Polson bought name identification for the next run. And the underperformance of the Republican ticket in Duval (only Attorney General-elect Ashley Moody and Chief Financial Officer-elect Jimmy Patronis carried the day.
But despite those real caveats (including the latest installment of concerns about leadership of the local Republican Party), Curry's message is that his machine is in high-gear and ready for any challenge that may materialize.
Just as Northeast Floridians may be waiting for fall, so too are we waiting for a credible opponent to emerge in the fast-approaching 2019 mayoral race.
Some names to file away: Democrat Tracye Polson, who ran a close race in swing-district HD 15; Democrat Mia Jones, who came within two points of winning a countywide race for Duval County Tax Collector; and Democratic City Councilman Garrett Dennis, in a perpetual war with Curry.
Meanwhile, a potential Republican challenger potentially looms: Councilwoman Anna Brosche, another Curry nemesis inside the hallowed halls of the St. James Building, the former department store that is now City Hall.
The electorate in Jacksonville is poised for change, possibly forever, to the Democrats with Amendment 4's passage Tuesday night allowing 1.5 million reformed felons renewed suffrage. But for now, despite evidence of Democratic enthusiasm, Curry has a message for the haters.
Jacksonville is still his town.