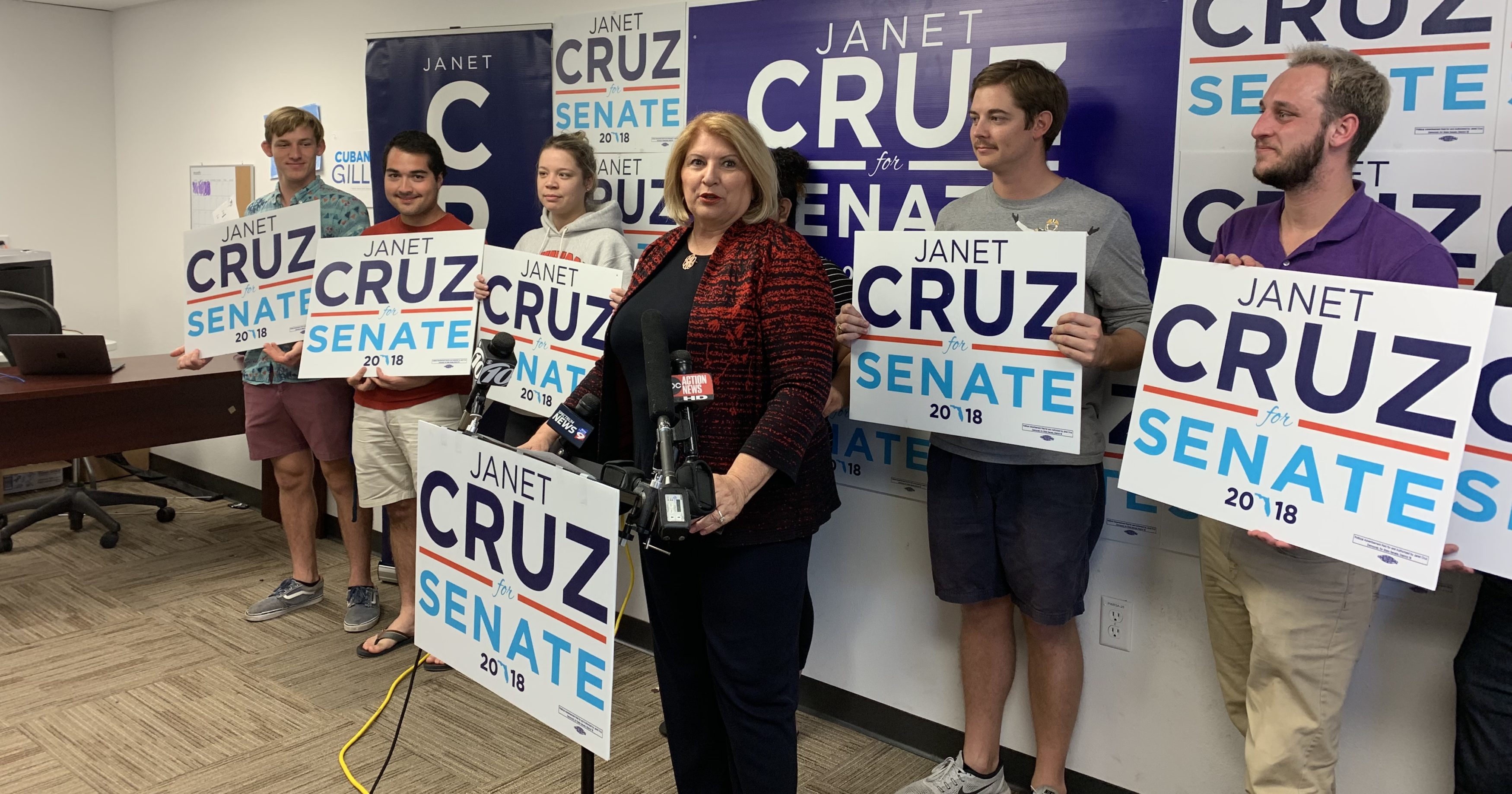 Janet Cruz's lead over Dana Young in their Florida Senate District 18 race grew to 355 overnight after the Hillsborough County Supervisor of Elections Canvassing Board began counting provisional ballots and uncounted vote-by-mail ballots.
Cruz's lead had been just shy of 300. The outgoing House Democratic Leader had challenged Young, a Republican, for the state Senate seat she's held only since 2016. 
Young's photograph and personal information already has been removed from the Florida Senate's website, with a label for SD 18 that says "Pending General Election Result."
Florida law requires a machine recount for races with margins of 0.5 percent or less, and manual recounts for races separated by 0.25 percent or less.
A recount by hand would only inspect ballots with undervotes, no preference marked, and overvotes, more than one preference marked, for the race in question. 
The current margin is 0.18 percent.
That gap could widen later Friday after the canvassing board meets again to count another 850 ballots. If all of those went for Cruz, which is almost impossible, it would put the race out of automatic recount range.
More than likely, the updated counts won't change the recount. Here's why: Many of the votes will be rejected, for a variety of reasons, and some likely will have voted for Young.
Of the 653 ballots reviewed Thursday night, 369 (57 percent) were accepted. Of those, just over 60 added to Cruz's lead – just 10 percent of all the ballots counted.
If that math holds, Cruz is looking to gain about 85 votes in the next round of counting, which would put her lead at 0.2 percent, still within manual recount range.
All Supervisor of Elections offices must turn in their first set of unofficial election results to the Department of State by Saturday. After that, the department will either certify results, or in races with extremely close counts, order recounts.
That's expected to be the case in the Cruz-Young race. If ordered, Hillsborough County Supervisor of Elections Craig Latimer will begin a recount Sunday morning.
Despite the looming recount, Cruz has already declared victory in the race. Young has not conceded.
The local elections office accepted 118 early voting provisional ballots Thursday; 76 were rejected. Of those rejected, 42 were because the voter was not registered and 22 had registered after the deadline to vote in this election.
All 248 Election Day provisional ballots were accepted including 144 from voters who simply forgot to bring their ID to their polling place.