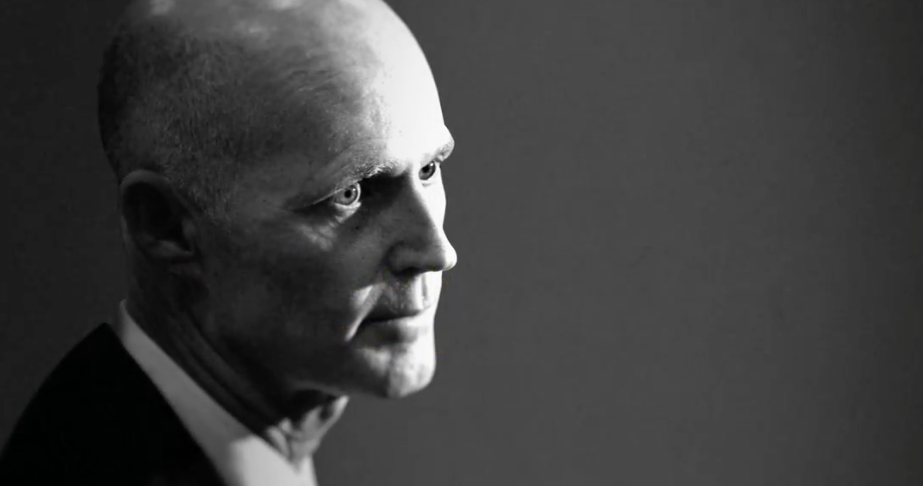 In a Fox News interview Thursday night, Gov. Rick Scott doubled-down on his claim that Broward and Palm Beach counties' supervisors of elections are mysteriously finding votes in a conspiratorial effort to re-elect his opponent Democratic U.S. Sen. Bill Nelson.
"They found 78,000 new votes since Election Day, two days ago in Broward County, and 15,000 more votes in Palm Beach. We don't know how many more votes they're going to come up with. But it sure appears they're going to find as many votes as it takes to try to win this election," Scott told Sean Hannity during his show on Fox News Thursday night.
Scott repeated his contention, made last night on the steps of the Florida Governor's Mansion, that he has asked the Florida Department of Law Enforcement to investigate the vote counting in his election for Florida's U.S. Senate seat, and that he has filed suits against Broward County Supervisor of Elections Brenda Snipes and Palm Beach County Supervisor of Elections Susan Bucher, contending they are withholding crucial voter information and blocking access to their offices.
As of 9:30 a.m. Friday Scott held a 15,068 vote lead over Nelson. That's a 0.18 percent difference, below the threshold to automatically trigger a hand recount of the 8.17 million ballots in the Senate race.
Nelson's campaign attorney Marc Elias — whom Scott and Hannity denigrated as a political hack seeking to steal the election — called a 10:30 news conference to discuss what Nelson's campaign described in an advisory as Scott's "abuse of office and unethical actions last night aimed at interrupting and stopping Florida's ongoing vote count."
"We won. I'm going to be the U.S. Senator. I'm going to fight this all the way. We're going to do everything we can. We're going to look at every legal remedy we can exercise. We're going to fight this and we're going to win this," Scott said on Hannity.
Last updated on November 9, 2018