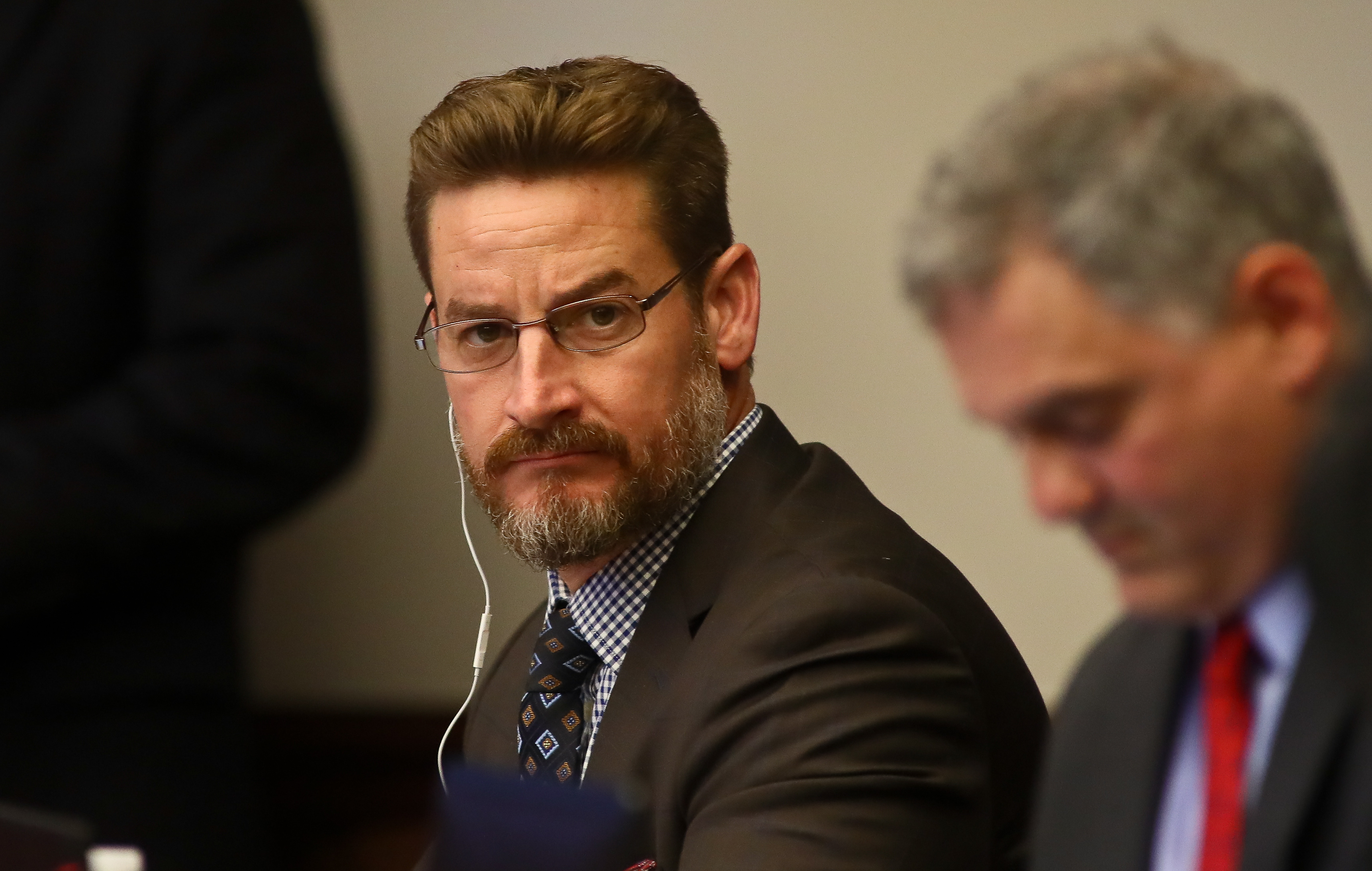 U.S. Rep.-elect Greg Steube has called on the Justice Department to oversee impending statewide recounts in Florida.
"Over the last 48 hours we have witnessed gross incompetence among some election officials," Steube said.
He notes three statewide races—U.S. Senate, Governor and Agriculture Commissioner—appear bound now for automatic recounts.
The Sarasota Republican noted the failure of Broward and Palm Beach county elections officials to finish tabulations of votes even days after Tuesday's general election.
"Despite state law requiring counties to report their early and absentee votes within thirty minutes after polls closing, votes are still being counted two days later. Broward and Palm Beach counties are violating the law by continuing to count votes."
Broward County on its elections website reports officials completed counting Election Day and Vote-by-Mail ballots, but Early Voting remains partially reported.
Palm Beach County's website says totals include all Early Voting but that Vote-by-Mail votes are not completed.
Steube's attacks mirror complaints raised Thursday by U.S. Sen. Marco Rubio.
Steube on Tuesday won an election in Florida's 17th Congressional District, defeating Democrat Allen Ellison with more than 62 percent of the vote.
On Tuesday night, Florida's Division of Elections reported Steube won 62.26 percent of the vote, but since then, his lead has grown to 62.27 percent.
Counties across Florida have slowly increased their vote totals. But the most dramatic changes come from left-leaning Broward and Palm Beach.
As a result, a gubernatorial election where Democrat Andrew Gillum conceded to Republican Ron DeSantis Tuesday now falls within the voter margin to prompt a statewide recount.
The U.S. Senate race falls within the margin to prompt a manual recount, and apparent winner Republican Rick Scott last night filed suit regarding the vote count in Broward and Palm Beach.
And the Agriculture Commissioner race since Election Day actually saw the vote totals swing in favor of Democrat Nikki Fried over Republican Matt Caldwell.