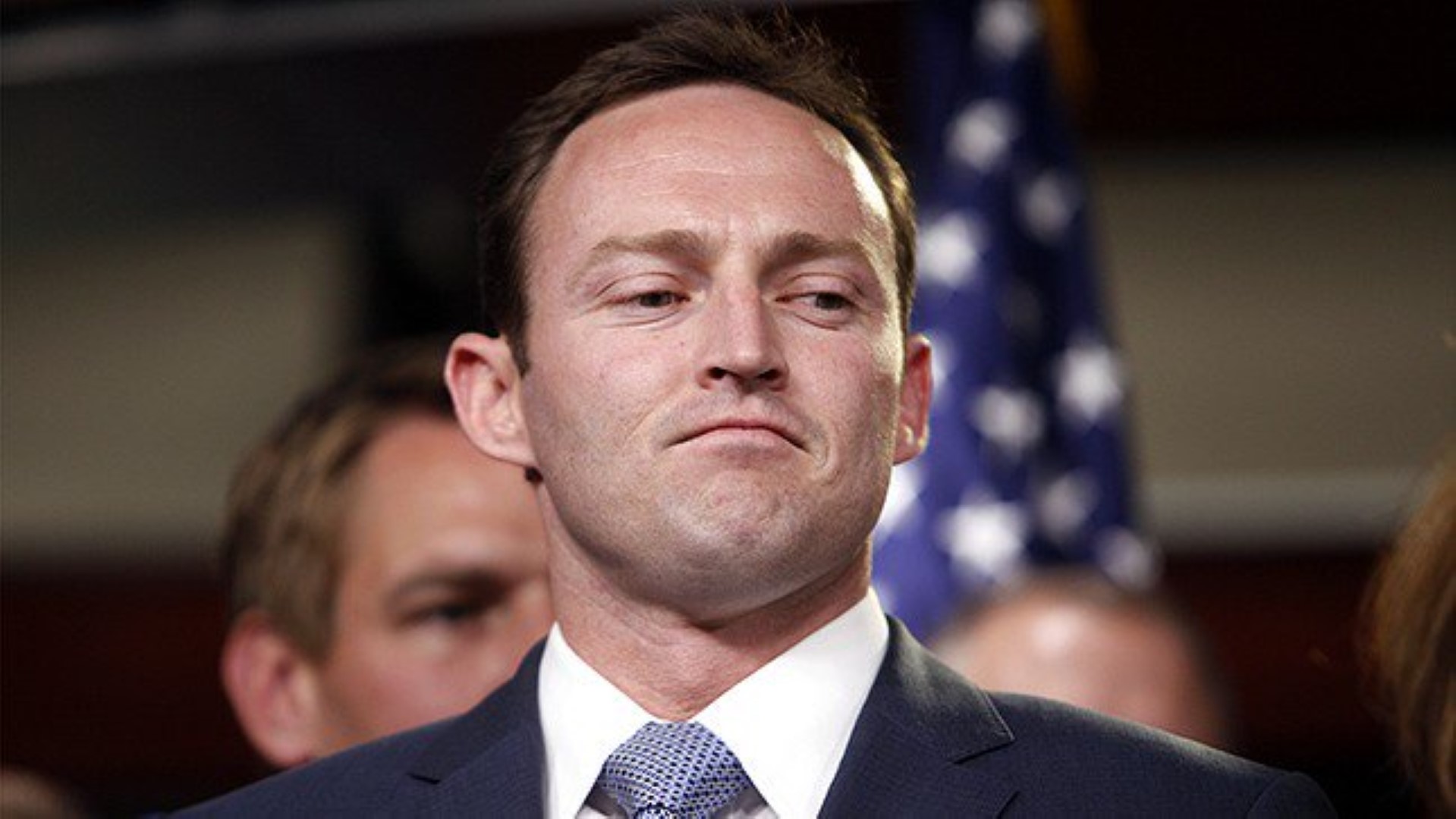 Former U.S. Rep. Patrick Murphy jumped into the fray surrounding multiple potential recounts in the state, saying he was informed his absentee ballot was not counted by Palm Beach County.
Murphy said on Twitter he was given a notice from the county that there was an "invalid signature match," and that they were therefore unable to count his ballot.
"Should be +1 @NelsonForSenate @AndrewGillum," Murphy wrote. "Must overhaul these ridiculous barriers to voting." Florida Politics has reached out to the former congressman for further comment.
In speaking with Florida Politics, Murphy laid out how he discovered his vote would not be counted.
"I was more just out of curiosity looking at all these close elections and frustrated by the results," Murphy said.
In the midst of researching the results, Murphy says he decided to go to the Palm Beach County website to ensure that his vote was registered.
"I'm looking at it. I'm like, 'This can't be real.' Because all of a sudden it's saying, 'ballot received, invalid signature.' It's the same exact signature I used in the primary, same exact signature I've always used, same exact signature on my driver's license. And, for whatever reason, it didn't count this time."
Murphy also says his ballot wasn't registered as "received" until Election Day, which is after the deadline for verifying signatures in vote-by-mail ballots.
As the Palm Beach County Supervisor of Elections notes on its website, "The deadline to rectify a vote by mail missing the voter's signature is 5 p.m. on the day before an election."
Murphy suggested moving that deadline until the Thursday following the election at 5 p.m. That would put it in line with the deadline to verify voters' provisional ballots and would have given Murphy a chance to prove that his signature was valid.
The former congressman also argued that wider reforms to the election systems should be looked at, such as using blockchain technology, as well as moving Election Day to a weekend to increase the accessibility of voting.
Palm Beach and Broward counties have taken heavy heat in recent days for their delays in counting ballots.
Republican U.S. Senate candidate Rick Scott has even gone so far as to allege an outright conspiracy by those offices to "steal" the election. Scott leads incumbent U.S. Sen. Bill Nelson by a sliver in that race.
President Donald Trump even joined in on Scott's explosive allegations, with other Florida politicians jumping in as well.
Three statewide contests appear to be within the range to trigger an automatic recount. Those are the U.S. Senate race, Florida Governor's race, and the contest for state Agriculture Commissioner.
In addition, state legislative races in Senate District 18 and House District 26 and 89 also look to be headed for a recount.
By law, any race with a lead of 0.5 percent or less triggers a mandatory machine recount. After that, if the margin of victory is still within 0.25 percent, a manual recount must occur, but only of undervotes and overvotes.
Murphy said the closeness of these races should signal the importance of making your voice heard during election time.
"Every vote does matter," Murphy said.
"As tough as it is when you're working two jobs and have kids at home and are fighting traffic, everyone does matter. And hopefully this is another sign of that, that whenever the next election is, whether it's a local, state, federal one, that people get out there to vote."
Murphy, who swapped his party affiliation from Republican to Democrat in 2011, served in the U.S. House 2013-17. He challenged GOP U.S. Sen. Marco Rubio for his seat as a Democrat in 2016, ultimately losing that race.
More recently, Murphy floated a potential bipartsian gubernatorial bid with former GOP U.S. Rep. David Jolly. That ticket never came to fruition, and Jolly later announced he was leaving the Republican Party.
Hey @MarcACaputo, just saw notice from @PBCounty that my absentee ballot wasn't counted due to 'invalid signature' match. Should be +1 @NelsonForSenate @AndrewGillum. Must overhaul these ridiculous barriers to voting #FloridaRecount #FLSen #FLGov

— Patrick Murphy (@PatrickMurphyFL) November 9, 2018