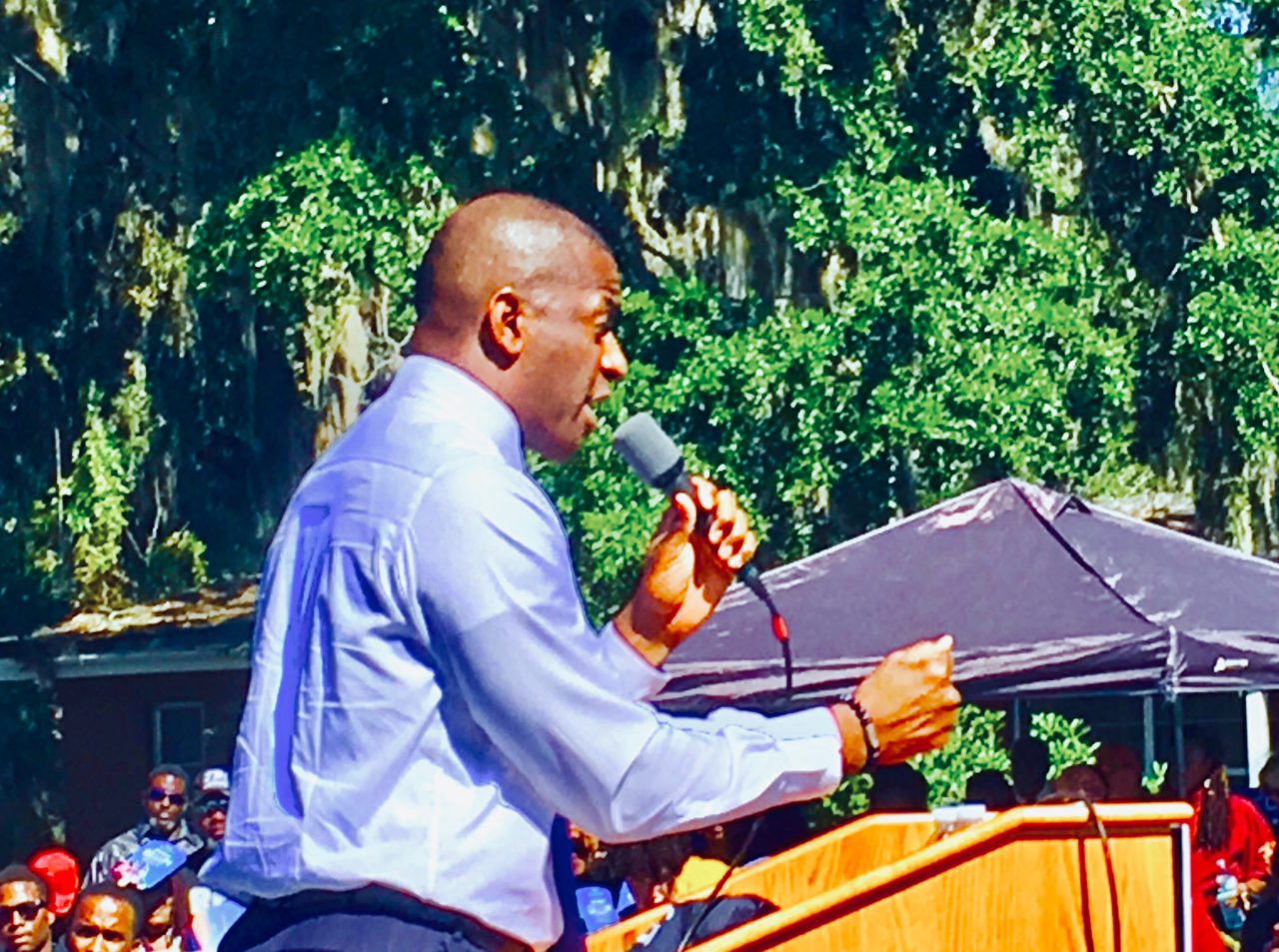 During the sleepy, largely oppo-free Democratic primary campaign for Governor, one of the rare moments of interest was when a previously-unknown group made moves to take the frontrunner down.
The Collective PAC, dedicated to putting African-Americans into office, spent $2 million backing Andrew Gillum during the campaign.
Of that sum, $1.75 million went to ads chipping away at Gwen Graham, who lost the primary to Gillum by 3 percent, with African-American and urban area turnout driving the surprise win.
The group dealt with the usual, including attacks on it as a dark money group without accountability. And their candidate, as of now, awaits the results of a recount.
On Wednesday, we talked to Collective PAC founder Quentin James, who noted issues of "concern" with the recount, including "mail-in ballots held up in the processing center where some of the pipe bombs were being sent through."
Beyond those ballots, James notes a concomitant concern about rejected vote-by-mail ballots in general, saying that "over 130,000" have been rejected for logistical factors, including signature match and time issues.
But James stopped short of saying that he wouldn't accept the results of the election if Republican Ron DeSantis prevails, as long as "every legally cast ballot is counted," including provisional, military, and vote by mail.
"Hopefully all of these will be sorted out in the next 24 hours," James said, adding that it may be a "few more weeks" before all is clear.
"Depending on results," James said, the Collective PAC "may end up playing in this process."
That would be a substantial investment, should it come to pass.
With the spread between the candidates at 0.41 percent pending the results of the automatic recount, there is a reasonable chance that Gillum may not get the benefit of the manual recount, triggered by a 0.25 percent margin.
We wondered if, in light of Gillum underperforming most polls of the general election, the Collective PAC should have invested more heavily in the race against DeSantis than it did against Graham.
"Our helpfulness was much more needed in the primary," James related, as outside groups bolstered Gillum, and the "party coalesced" around him.
While the group did give six figures during the general and texted every registered black voter, "resource allocation" among the 50 candidates the group supported led the PAC to "spread the love."
With Republicans looking to have prevailed, albeit by narrow margins, we had to ask if the Democratic Party could have done more for the candidate.
"I don't think Democrats are at fault," James related. "Andrew Gillum got more votes than any other Democrat in statewide history … Presidential-level support. The Democrats did all we think they could've done."
James noted the polls tightening, as Republican oppo began to hit with swing voters, and that Gillum's lead generally was within the margin of error in those surveys.
"I don't think [Gillum] ran a bad campaign," James related.
The loss, should it hold, came down to "[Donald] Trump and the Republicans dialing into their number one topic: fear."
In the primary, Gillum was aware of his effort being buoyed by outside groups.
"I try to be my own best messenger," Gillum said this summer, "and hope that they can pick up from kind of where I leave off, and frankly create ads and advertisements that use my voice and get my voice out there."
While it is uncertain whether the recount will work out for Gillum and Sen. Bill Nelson, what's clear is that the Collective PAC got significant ROI, with the worst-case scenario being that an African-American candidate came very close winning the Governor's race.
The best case scenario? That depends on tabulation in 67 counties.