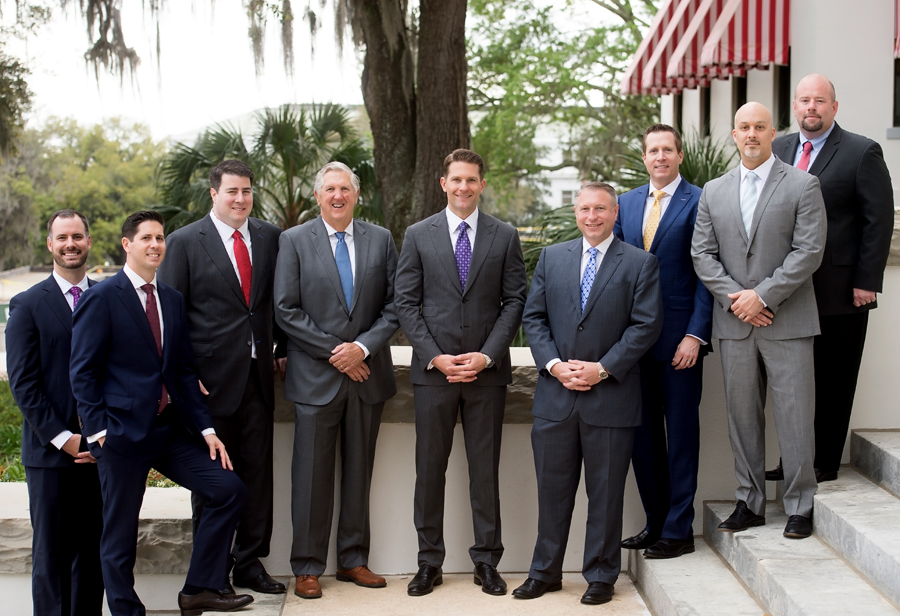 Lobbying shop Capital City Consulting posted another banner report for the third quarter of the year, reeling well over $2 million between their legislative and executive branch efforts.
Lobby firms report their quarterly compensation numbers in ranges covering $10,000 increments up to $50,000. Using the middle number for each of the firm's clients shows the firm scrounged up $2.57 million. If each of CCC's clients redlined their pact, it's Q3 haul could have breached $3.65 million.
The CCC corps — Nick Iarossi, Jim Boxold, Justin Day, Megan Fay, Ken Granger, Dean Izzo, Ashley Kalifeh, Andrew Ketchel, Ron LaFace, Dan Newman, Scott Ross, Chris Schoonover and Gerald Wester — catered to 139 clients on each report.
Sitting atop the executive branch report and taking the top overall slot was parks and rec-focused IT firm Brandt Information Services, which paid CCC $52,000 for the quarter. The Tallahassee-based tech company also chipped in up to $10,000 for legislative lobbying.
Topping the legislative branch report was health insurer Aetna. The Fortune 500 company showed up in the $45,000 range on that side, and contributed up to $10,000 more to ply the Governor and Cabinet.
Those whales were followed by plenty of whoppers: CCC's deals with booming medical cannabis co. Trulieve and Jacksonville Greyhound Racing brought in an estimated $60,000 apiece, while The Everglades Foundation, Florida Association of Health Plans, The North Highland Company, Palm Beach County Sheriff's Office and RAI Services Company each paid up to $50,000 between July 1 and Sept. 30.
Most of the Q3 contracts were weighted toward the Legislature, with that report accounting for $1.6 million of the median earnings estimate compared to $962,000 for exec work. Maxed out, CCC's solicitation efforts in the House and Senate brought in $2.15 million while their attempts to sway the Guv and Cabinet could have earned the team up to $1.5 million.
Capital City Consulting's Q3 numbers are a slight uptick from Q2, when it reported $1.59 million in legislative earnings — good enough for the No. 4 spot among all firms running about in the rotunda. In the first quarter, which included the entirety of the 2018 Legislative Session, CCC cached a cool $1.7 million in legislative lobbying alone.
Florida lobbyists are required to report their clients as they ink deals with them and report the compensation they receive from each client quarterly. Third quarter reports are due from all lobbying firms by the close of business on Nov. 14.