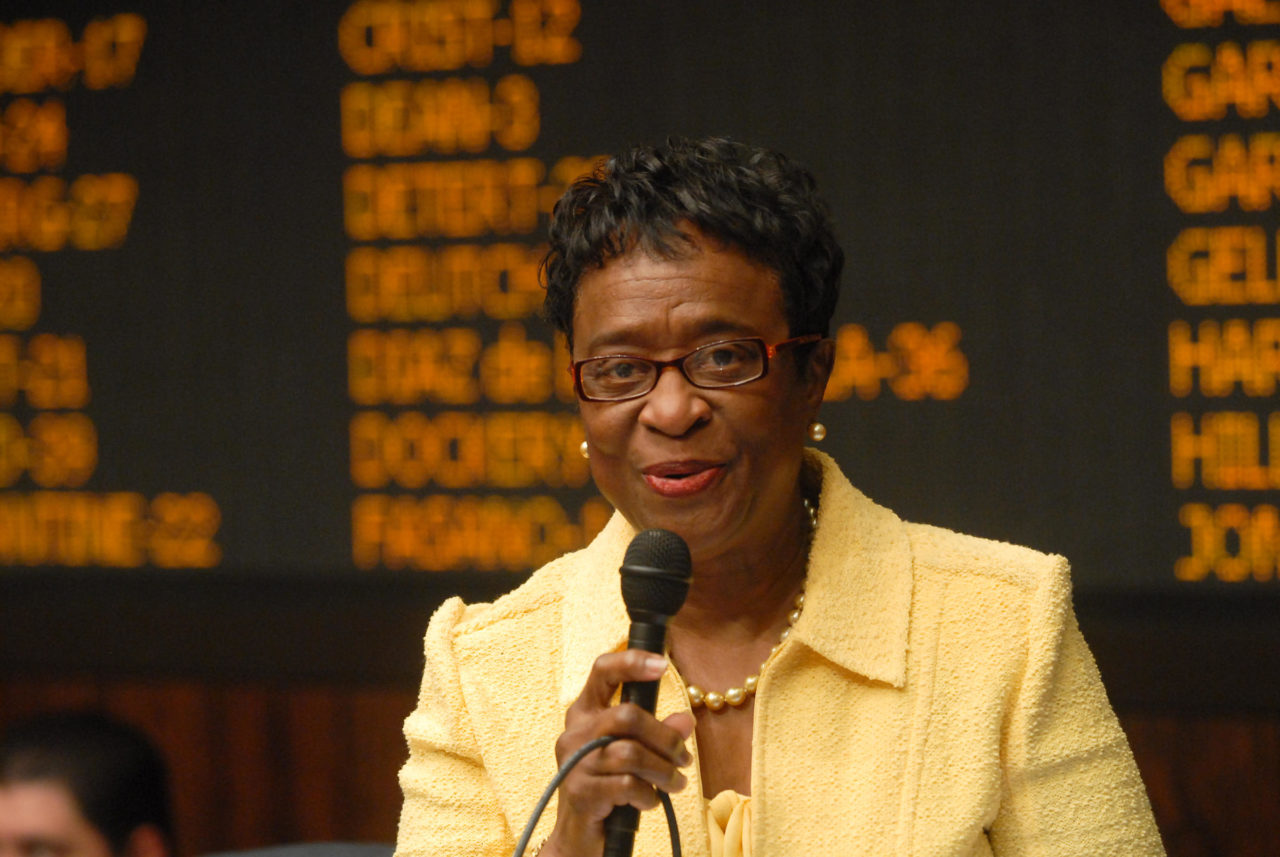 Tampa Mayor Bob Buckhorn has made the first appointment to the All For Transportation oversight committee that will act as a steward of taxpayer revenue funding transportation and transit improvements in Hillsborough County.
Buckhorn appointed former Florida Senator Arthenia Joyner to the committee.
"Throughout her time in the Florida Legislature, Senator Joyner proved to be a tireless fiscal steward for our community while being laser focused on fighting for the needs of Tampanians, not only in her district, but across the region," Buckhorn said. "I trust that she will continue to provide that same focus as she ensures these new funds are appropriately allocated."
The committee will eventually consist of 16 non-elected officials appointed from a variety of boards and elected officials.
Mayors of all three Hillsborough cities – Tampa, Temple Terrace and Plant City – each get an appointee. Buckhorn gets a second appointee because the city's population exceeds 200,000.
The other appointees will be chosen by Hillsborough County Commission, the councils or commissions of Hillsborough municipalities, the Hillsborough Area Regional Transit Authority, Hillsborough Clerk of Courts, Hillsborough Tax Collector and Hillsborough Property Appraiser.
The oversight committee will audit plans from HART, Hillsborough County and the three municipalities to ensure they are in accordance with the All For Transportation implementing guidelines.
Voters approved the Hillsborough transportation initiative with 57 percent of the vote. The plan raises sales tax in the county 1 percent and will raise about $280 million annually.
Of those proceeds, 45 percent will go to HART for transit improvements, 54 percent to the county and cities for road, safety and traffic congestion reduction projects and 1 percent to fund the oversight committee.
The allocations to Tampa and county require 20 percent of the money to go toward road maintenance, 27 percent to safety improvements and 12 percent for transportation network improvements like bicycle and pedestrian lanes.
The provisions also requires 75 percent of new transit funded through the referendum to operate in dedicated lanes or rights of way.