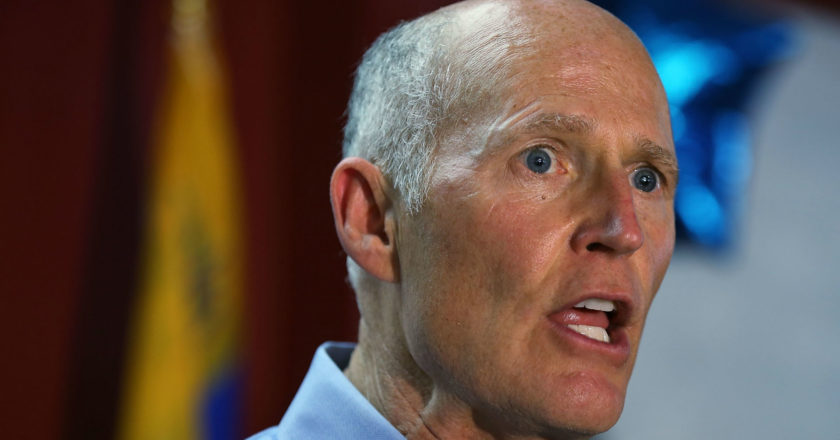 Republican Gov. Rick Scott's U.S. Senate campaign has pulled in more than $1.4 million to support his legal and public relations battles over Florida's vote recounts in that race.
His campaign released that with a scathing comparison with his opponent in the contested election, Demoratic U.S. Sen. Bill  Nelson, and pledged that "Scott will continue to aggressively fight to defend the will of Florida voters, and Florida Finance Chairwoman Darlene Jordan and National Finance Chairman Thomas Hicks will continue to oversee fundraising efforts in support of this mission."
The Nov. 6 election is in overtime, with Scott holding a lead of about 15,000 votes out of 8.2 million, as the machine recount of votes is wrapping up Thursday afternoon. That is expected to lead to a manual recount of over and under votes to be carried on through Sunday.
Through the latest publicly available reports posted with the Federal Election Commission, Scott's campaign had raised almost $68 million, and more than $51 million of that came from Scott's personal wealth. Nelson's campaign, by comparison, raised just under $25 million, but it all was from outside sources.
Thursday's announcement regarding the $1.4 million in new money to support the recount efforts did not indicate whether any of that money was donatd by Scott.
However, it quoted him saying, "I am incredibly grateful to everyone who has volunteered time, donated resources and worked so hard to support our campaign over the past seven months, and now in the recount process. We won a hard-fought victory last week and there is no doubt we will protect this win. I am honored to have been chosen by Florida voters to represent our state in D.C., and I look forward to reforming Washington so it finally works for our families – not for career politicians."