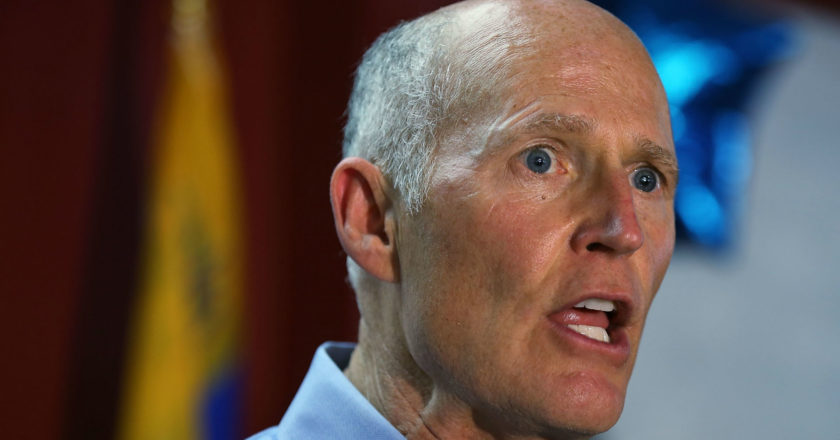 Gov. Rick Scott's Republican U.S. Senate campaign wants Broward County's late-transmitted machine recount results to count in Florida's U.S. Senate race.
Scott's campaign recount attorney Tim Cerio has fired off a letter to Florida Secretary of State Ken Detzner asking for confirmation that Detzner will accept the Broward County numbers even though they arrived after Thursday's 3 p.m. deadline.
That machine recount, which Broward County Supervisor of Elections Brenda Snipes and the Broward canvassing board proclaimed before Thursday's deadline but did not transmit before that deadline, tallied 469,949 votes for Democratic U.S. Sen. Bill Nelson and 210,513 for Scott.
That recount actually resulted in a boost for Scott of 779 votes in the margin between them.
So Scott's team wants that recount to count, even though Snipes missed the filing deadline by two minutes.
Cerio wrote to Detzner late Thursday arguing that the Broward canvassing board finished its work around 2:45 p.m. and then announced its results, and adjourned at 2:50 p.m. So any trouble the office had transmitting the data to Tallahassee should be irrelevant because the results became official when the board adjourned.
"The law is very clear," Cerio wrote. "When a canvassing board completes a recount process by the statutory deadline, as it did today in a public meeting in Broward County, those results are valid. Any administrative failure after it finishes is irrelevant to whether or not the canvassing board completed its process."
The election has moved to the hand recount phase. However, if Broward cannot finish that recount on time, then Broward's final numbers will be whichever were the last received by the Secretary of State's Office. Cerio wants to make sure those are Thursday's numbers, not last Sunday's numbers.
"I write to confirm that you intend to rely on the second unofficial results for Broward County, which were announced by the Broward County Canvassing Board at approximately 2:50 p.m. on Thursday, Nov. 15, 2018," Cerio wrote.