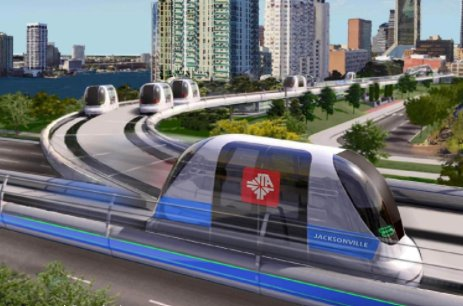 The cable industry was once a titan of video, and while millions of customers still have coaxials screwed into the back of their sets, the business is rapidly shifting toward one focused on broadband internet and the myriad opportunities it brings, from self-driving cars to connected communities.
State Rep. Jason Fischer, Rick Cimerman of the National Internet & Television Association, and Chris Spencer of GrayRobinson participated in a Thursday panel at Florida Internet & Television's FITCon 2018 that detailed how cable companies could provide the foundation for these emergent technologies to deploy safely and successfully.
"We have 66 million broadband customers today 52 million video customers and 31 million voice customers," Cimerman said. "So we really consider ourselves the broadband industry. And by the end of this year, the statistic we have in here, and I think it's a little low, but it says that 70 percent of people across the country will have gigabit internet speeds available to them from cable operators."
Some perspective on those speeds: A gigabit works out to 125 megabytes a second, or about 25 typical iTunes song downloads within the blink of an eye.
With that kind of bandwidth becoming more readily available month-to-month, cities can start thinking about implanting sensors in roads to aid autonomous vehicles, or placing smart light poles in public parks to tamp down on trespassing, or crime, after dark.
The possibilities extend far beyond that, and new uses are being discovered as cities become more familiar with the technology.
"In Washington, D.C., a system has been implemented with sensors in all of the public trash cans and of course waste management — not the company but the service — is a big deal. So, by putting these sensors in the receptacles they are able to better know when to pick up, using sort of UPS-style technology to reduce emissions save money," Cimerman said.
"But there's been a side benefit that's important in a city like Washington DC: rodent control. It turns out they're much more able to figure out where they need to take action based on where the garbage actually is," he continued. "So, that was sort of an unintended but happy consequence of deploying sensors for waste management purposes."
That's Washington, but what about Florida?
Spencer, a former aide to St. Petersburg state Sen. Jeff Brandes, said the Sunshine State is unique in that it was the "second state in the country to adopt legislation on autonomous vehicles back in 2012" and "also the first state in the country to repeal a law on autonomous vehicles, basically." That AV law was replaced with another making it legal for self-driving cars to ride down the road without a passenger on board.
"That was a that was a smart inclusion in statute back in 2014 and no one else would be paying attention aside from Representative Fisher and Senator Brandes and a few other very select members of the Legislature," he said.
The new tech will require quite a bit of capital outlay from cities and the private sector, but Fischer said that the state government sees developing "connected communities," including investments in getting Florida AV-ready, as a top priority.
"Eventually in a couple decades driving a vehicle is going to be like riding horses. Fun to do but you don't do it to work," Fischer said. "There will be another autonomous vehicles bill this Session … and there will be another Smarter Cities Challenge grant that's modeled off of the federal grant.
"I know that our leadership is behind it on the House side, but I'm not sure about the Senate side. Senator Brandes is our champion there and hopefully we'll get leadership to fully buy into it. We'll have something in that space. We're going to try to aggressively move in that direction," he concluded.
The money for those programs has come out of the state's general revenue fund in past years, but Spencer said another potential silo of funds, fittingly, is the state Department of Transportation budget.
"We should also be trying to take advantage of the fact that we have billions of dollars — like billions of dollars — every year in transportation infrastructure that goes through the [Metropolitan Planning Organization] process, that goes through the state process, through the work plan. There are components of that that can be that can be leveraged I think," he said.
In addition to AV and connected communities, an "internet of things" powered by cable infrastructure could play a major role in the health care industry.
"The federal Department of Transportation had a challenge grant and Columbus Ohio won the first one. One thing that was interesting about their submission was it was not straight on, you know, transportation related, but rather it was health related," Cimerman said. "It had to do with the number of chronic disease patients, particularly diabetics, in Columbus that had issues because they could not get to appointments on time or keep appointments partly related to the transportation system.
"So, they wrapped in sort of an interesting story and they won that first challenge grant," he said.