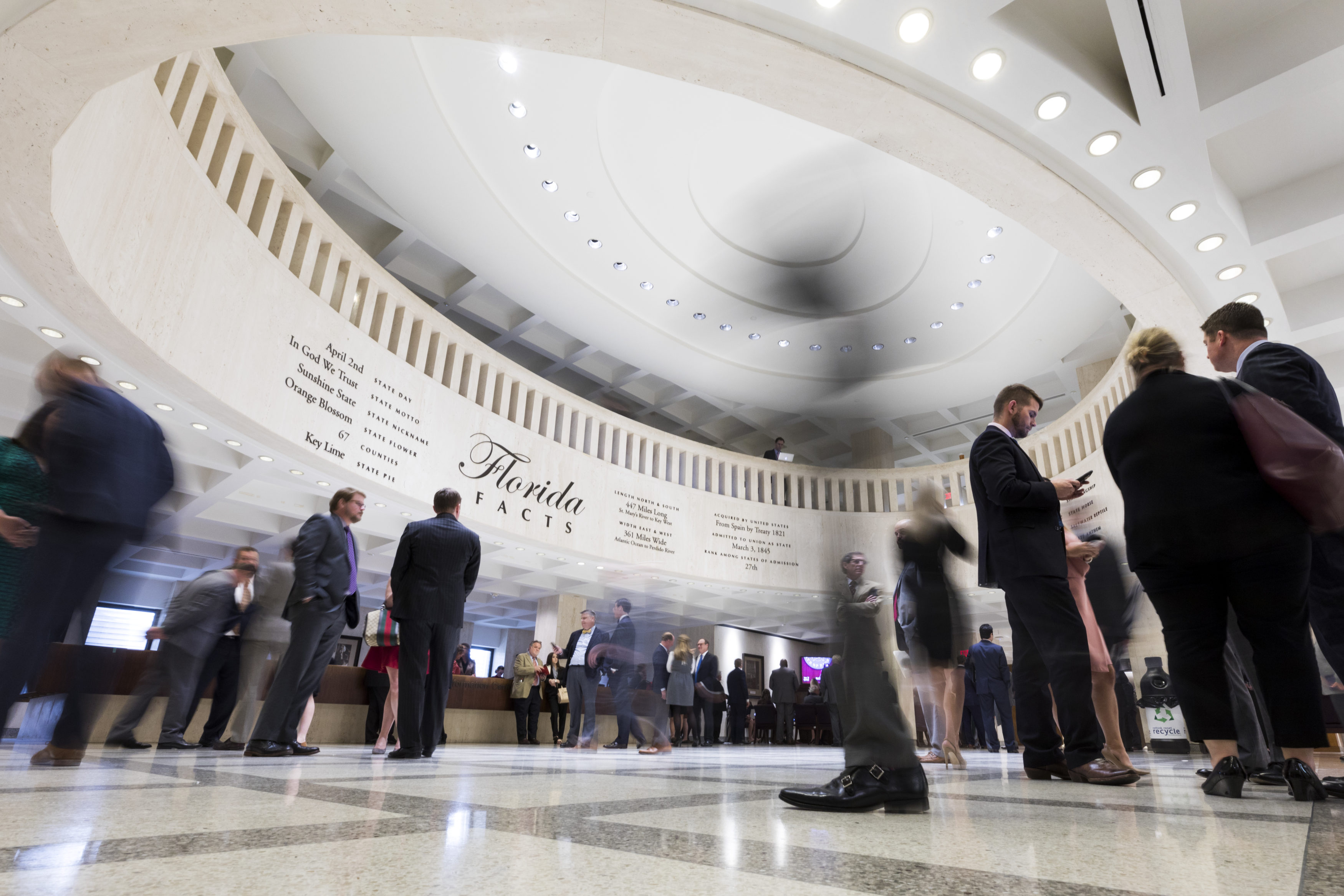 Sole proprietorships may not have the glitzy websites or decades of combined lobbying experience their high-powered peers boast, but they still manage to reel in solid numbers quarter after quarter.
One of the top solo performers of the third quarter was Johnson & Blanton lobbyist Georgia McKeown, who pulled in an estimated $160,000 via her side project, GA McKeown & Associates.
Those funds came in across 14 clients and the split 50-50 between her legislative and executive compensation reports. Her top clients in Q3 were Boehringer Ingelheim Pharmaceuticals, the City of Deltona and the Florida Cemetery, Cremation & Funeral Association.
Each of those contracts netted McKeown between $10,000 and $20,000 in legislative lobbying pay and put the same amount in her pocket via executive advocacy. She reported another seven contracts on each report that were worth up to $10,000 apiece.
Also seeing strong returns in the third quarter was Brecht Huechan, who's one-man operation, The Labrador Company, fetched between $90,000 and $140,000 from a half-dozen legislative and executive clients.
There was a two-way split at the top of his client sheet between the Florida Justice Association and Wilkes & McHugh, PA. Each principal paid between an estimated $15,000 for legislative lobbying work and were also marked down in the same bracket for advocacy begore the Governor and Cabinet.
Others making his report: AltMed, Southern Wine & Spirits, Tynda Holdings, the Waterford Institute. Each of those clients paid up to $10,000 to retain Heuchan, with AltMed opting for just exec lobbying and Tynda only paying for legislative work.
Jeff Kottkamp brought in an additional $65,000 or so via his solo efforts.
His reports show six paid legislative clients and five executive ones. His top contract, ALM Media, netted him up to $30,000 in earnings — $10,000 to $20,000 on his legislative report and up to $10,000 more on his executive one.
Clients marked down in the up-to-$10K bracket in both reports: 4QTRS Holdings, Fall Catcher, the Florida Alliance of Boys & Girls Clubs and the Florida Greyhound Association. The Florida Justice Association also pitched up to $10,000 more for legislative work.
Redfish Consulting, Michael Fischer's boutique firm, earned up to $30,000 for the quarter from three paid client: The American Cancer Society, the Asphalt Roofing Manufacturer's Association and PPSC, a Tallahassee-based pharmacy group. Fischer only repped his clients before the Legislature.
Florida lobbyists report their earnings from each of their principals in ranges covering $10,000 increments up to $50,000, after which a firm must report the exact pay received from a client. Florida Politics uses the middle number of reported pay ranges to estimate quarterly compensation.
Florida lobbyists report their clients when deals are signed and are required to report their lobbying compensation on a quarterly basis. Third quarter reports were due from all lobbying firms by the close of business on Nov. 14.