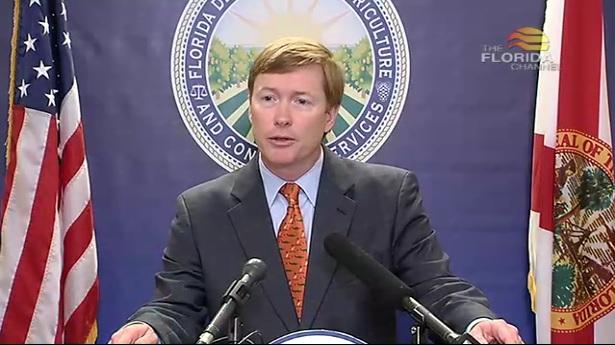 As families prepare to gather for Thanksgiving, Commissioner of Agriculture Adam Putnam and the Florida Forest Service (FFS) have issued safety tips to help prevent fires.
The nation's attention has been on California in recent weeks where severe fires have claimed dozens of lives.
With that, Putnam and the FFS have seven primary tips for families looking to fry or grill their meal this Thanksgiving:
— Avoid burning yard debris on dry, windy days.
— Never leave a fire or outdoor heat source unattended.
— Set up turkey fryers and grills at least 10 feet away from the home and away from overhanging branches and natural areas.
— Clear an area around the heat source of leaves, branches and other flammable debris or materials.
— Have an appropriate fire suppression tool on hand (for turkey fryers, keep a multipurpose, dry powder fire extinguisher ready in the event the oil ignites).
— Keep children and pets away from fryers and grills.
— Never dump used charcoal briquettes into dry grass or debris; douse coals with water and dispose of them in a metal container or bare mineral soil.
"By taking a few simple precautions, Floridians and visitors can take a proactive role in their wildfire safety this Thanksgiving holiday," said Jim Karels, Florida State Forester.
The FFS is a division of the Department of Agriculture. It manages millions of acres, protecting state forests, private forests and homes throughout the state.
Since the beginning of the year, the FFS and its partners have responded to more than 2,000 wildfires that have burned more than 127,000 acres, according to the organization's data.
The FFS also tracks active wildfires, along with drought and fire danger conditions, on a page on a website.