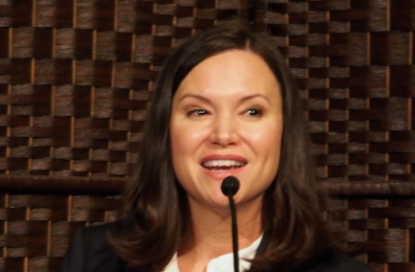 Attorney General-elect Ashley Moody named former Assistant U.S. Attorney John Guard as executive director for her transition team, which includes a number of prominent leaders in the legal and law enforcement community.
In announcing her team, the Republican also laid out a list of top priorities, including the opioid epidemic, elder abuse, law enforcement, human trafficking and mental health.
Guard currently works as a partner and commercial litigator in the Tampa offices for Quarles & Brady. During his time as a federal prosecutor in the Middle District of Florida, Guard investigated and prosecuted a range of fraud acts. He previously worked in private practice representing industries in the telecommunications, technology and financial industries, including in class action defense.
As for the rest of her team? Moody will lean heavily on law enforcement and prosecutors during the transition.
The transition team includes six sheriffs, including Walton County Sheriff Mike Adkinson, Clay County Sheriff Darryl Daniels, Glades County Sheriff David Hardin, Sarasota County Sheriff Tom Knight, Seminole County Sheriff Dennis Lemma, and Marion County Sheriff Billy Woods. Fernandina Beach Police Chief James Hurley will also play a role.
Four state attorneys will serve on the team, including Phil Archer from the 18th Judicial Circuit, Brian Haas from the 10th Circuit, R.J. Larizza from the 7th Circuit and Dennis Ward from the 16th Circuit.
Public Defender Diamond Litty from the 19th Circuit will represent the other side of the courthouse.
Rounding out the team with be former state Sen. Lisa Carlton, a Sarasota Republican and Constitutional Revision Commissioner; Panama City hotelier Julie Hilton, also an attorney; Tampa leader Marty Lanahan, a former Regions Bank executive; and Renee Lopez-Cantera, vice president of business development for the Florida Commission on the Status of Women and soon-to-be First Lady for less than a week.
All transition members must sign a pledge not to lobby the Florida Legislature for at least a year, Moody's campaign said.
Moody will be in Tallahassee this week meeting with outgoing Attorney General Pam Bondi and her staff.
Moody this month defeated Democrat Sean Shaw to become the next Attorney General starting in January.