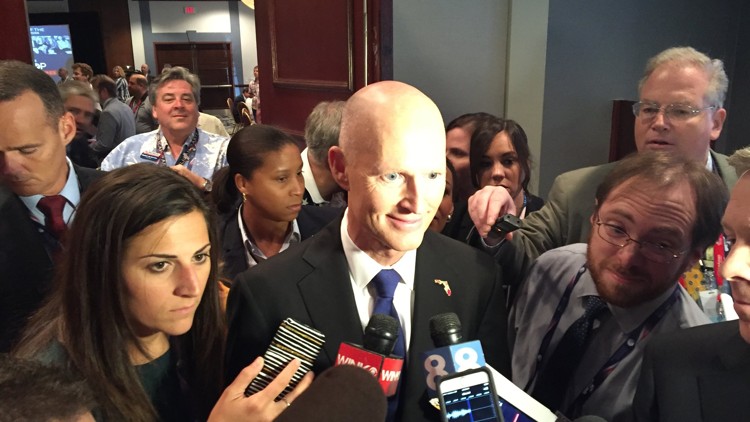 Gov. Rick Scott's office as Governor was a remarkably disciplined operation, with few leaks or deviations from message over eight years.
Expect that his Senate office will be the same.
Per POLITICO Florida, Scott's new chief of staff will be one of the most familiar behind-the-scenes presences in Scott World: Jackie Schutz Zeckman, Scott's former chief of staff and manager of his most recent campaign.
Schutz Zeckman joined Scott's communications team in 2011. She worked her way through the ranks, serving as deputy press secretary and press secretary, before she was named the governor's director of communications in 2014.
Scott values personal loyalty and relationships, and the quote he gave POLITICO Florida reflected such.
"Jackie has been with me almost since the beginning and there's no one I'd rather have leading my Senate office. Her strength, tenacity and intelligence is only matched by her loyalty and love for the state of Florida. With Jackie leading our team, I'm confident that we will do great things to help Florida families and Make Washington Work."
Even before she entered Scott's orbit, she had a tremendous resume.
A Florida native, she received a bachelor's degree in political science and religion from Florida State University, and her master's degree from the London School of Economics. She worked on President George W. Bush's re-election campaign, spent time in Gov. Jeb Bush's communications shop, and even worked in the House of Commons in the Parliament.