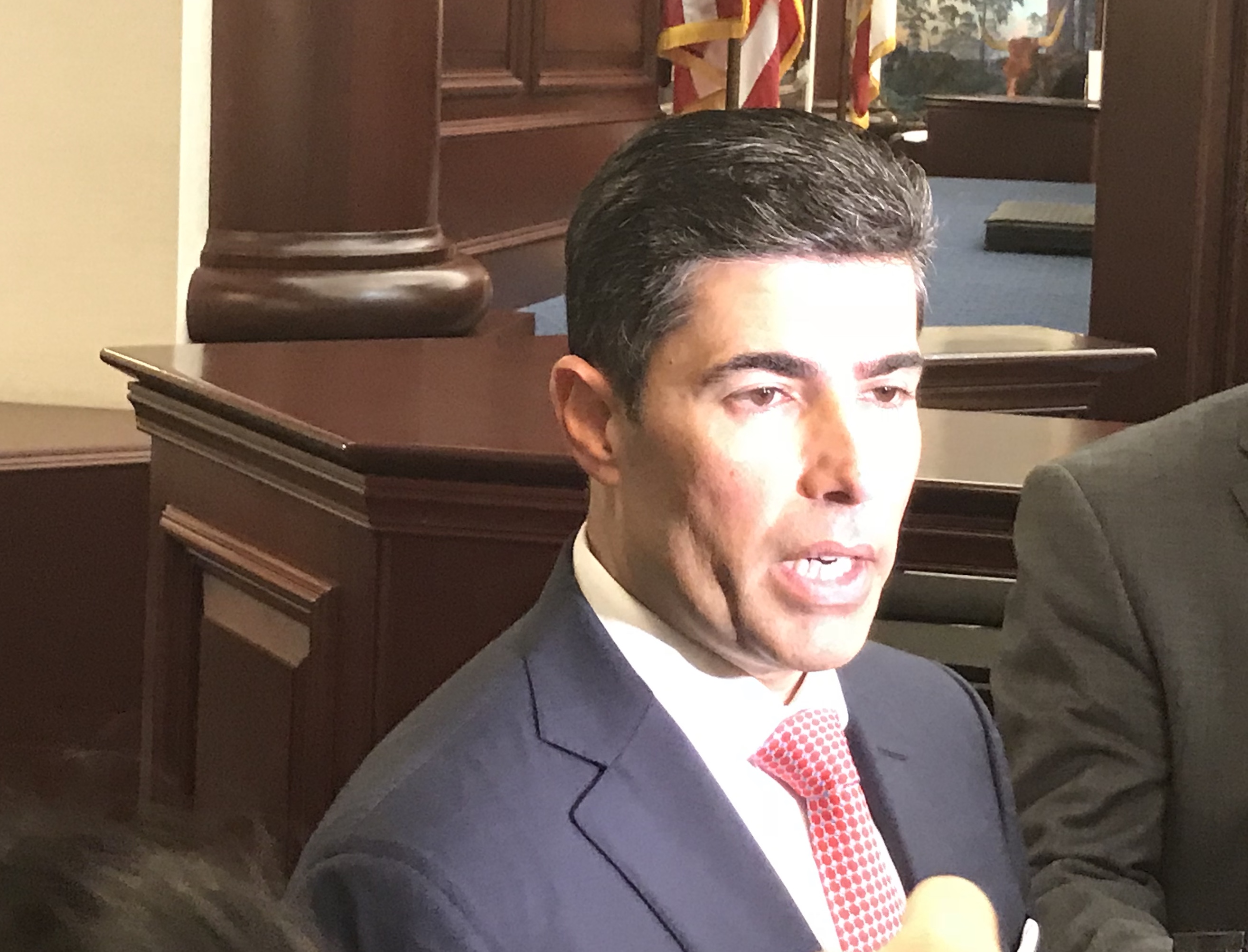 Republican state Rep. Jose Oliva assumed speakership of the Florida House on Tuesday, encouraging members to "focus our efforts on those things we can only do together."
Oliva will lead the chamber during the 2019 and 2020 Legislative Sessions. His ascension took place at the Organization Session that occurs every two years after an election cycle.
Party colleagues praised the Miami Lakes lawmaker, CEO of his family's cigar company, as a man of "unwavering principle."
Oliva's first remarks as Speaker urged active participation from both GOP and Democratic lawmakers.
"In this chamber, the people's chosen representatives will debate the way forward," Oliva told members. "Let us remember to honor and respect this institution and one another, and let our debate lean on the strength of our argument rather than the volume of our voice."
Though Oliva kicked off with a cooperative tone, his comments still exhibited the rigid partisanship that has been ascribed to him.
Oliva enumerated a series of issues perennially in the fore of state lawmaking, including health care and education. On each, he offered free market-focused remarks. 
"If you have come here to ensure every child receives the best education, remove the restrictions which stole the futures of generations of poor children by forcing them to attend failing schools," Oliva said, referencing the party's position on school choice.
On health care, Oliva implored members to "use your power to lift the government-granted monopolies and market-restricting regulations which have led to widespread price gouging on our citizens and has placed an unsustainable burden on our state."
These policy points, he hinted, are dividing. But there is legislative work that likely can be done together across the partisan aisle.
Among them, according to Oliva: Protecting natural resources and providing care to those with disabilities, the elderly and foster care children, as well as "providing for the building and maintaining of our public roads, our public works, and all our public infrastructure."
Oliva told reporters after his swearing-in ceremony that he has never "abided by the type of partisanship that sets one person against the other because of what jersey they're wearing … I decide whether I'm with someone or against them based on their ideas and their ideology."
As someone who will soon be charged with keeping order, Oliva also encouraged members to ditch theatrics and instead dedicate their efforts to "searching" for the right answers.
"For it is only when you have properly searched that you may properly act," Oliva said. "And if your search is thorough and sincere, it will reveal to you that more often than not, it was a well-intentioned person in your capacity who worsened the matter."
His first gift to his chamber colleagues? A blank journal.
"It is my hope that when your time here is done, it will be filled with an account of your struggles, your challenges and your triumphs," Oliva said. "Above all, I hope it will tell of your restraint."
Nearly 40 new members, along with re-elected legislators also were sworn in Tuesday. Taking over as House Democratic Leader is Rep. Kionne McGhee of Cutler Bay. 
Oliva replaces term-limited former Speaker Richard Corcoran of Land O' Lakes. The new Speaker told Corcoran he left an "indelible mark" on the Legislature and his legacy will continue.
Clearwater Republican state Rep. Chris Sprowls and Palm Coast Republican state Rep. Paul Renner introduced Oliva. Both are set to lead the chamber after Oliva.