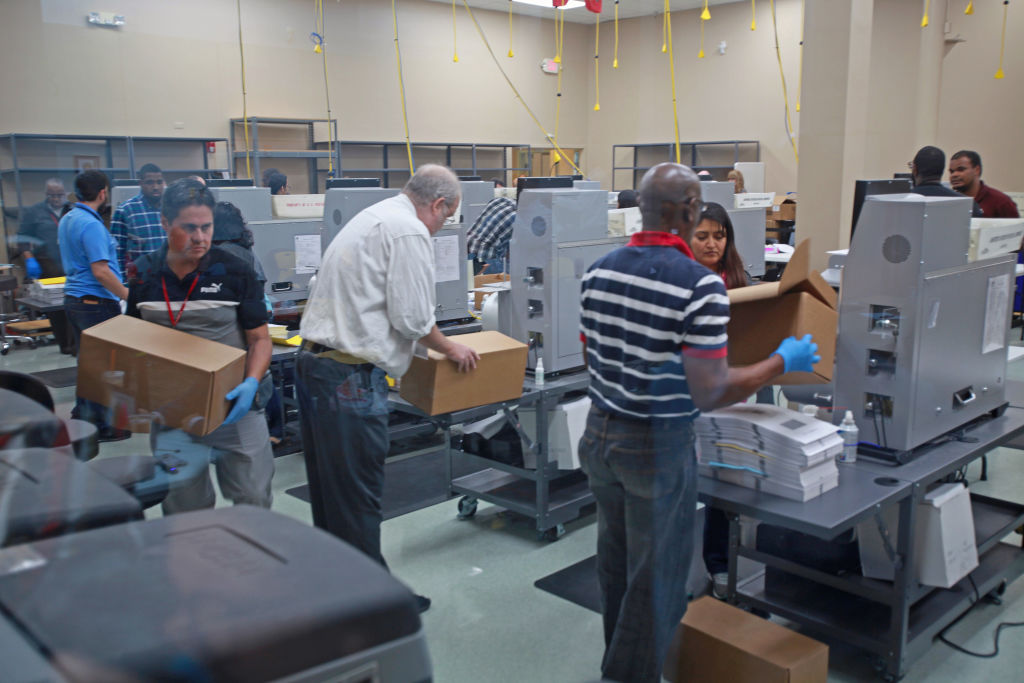 State lawmakers are preparing to address election laws in the wake of a controversial midterm that saw three statewide races head to hotly disputed recounts.
What's more, addressing the issue appears to have a bipartisan backing.
State Rep. Kionne McGhee on Tuesday pledged to make election reform a top priority, just hours after he formally assumed his new role as Democratic Leader.
"Floridians deserve a democracy where voters decide elections, not broken machines or arbitrary deadlines," said McGhee, a Cutler Bay Democrat. "We believe our colleagues across the aisle will work with us on this effort."
He could be right.
Shortly after assuming speakership of the state House on Tuesday, Republican Jose Oliva told reporters that Florida's troublesome Nov. 6 election will merit legislative examination.
"It's an issue for [the Legislature]," said Oliva, of Miami Lakes, when asked whether lawmakers would address the election laws in the upcoming 2019 Legislative Session. "Not because there are other laws that we may need to put in place, but because there were laws in place that were violated."
Oliva singled out Palm Beach and Broward counties.
Either election laws hadn't been implemented in those counties, "or laws and deadlines were just passed up," Oliva said. It's more of an issue of "adherence to the law than perhaps new law being necessary."
The Sun Sentinel reported that Broward County Supervisor of Elections Brenda Snipes submitted her resignation on Monday. 
Palm Beach and Broward counties, typically Democratic strongholds, moved the needle in some high-profile races after the Nov. 6 election.
Delayed votes waned Republican Rick Scott's lead over Bill Nelson in the U.S. Senate race, and afforded Democrat Nikki Fried a lead and ultimate victory in the race for Agriculture Commissioner against Republican Matt Caldwell.
"I think we should look at everything," Oliva said. "The bottom line is that we need to make sure people can trust their electoral process."
While party leaders appear to agree on at least addressing the topic of election reform, some of McGhee's proposals could meet resistance.
According to a media release from McGhee: "Proposals for consideration include automatic voter registration, an end to voter purges, reforms to signature verification and Florida's arbitrary recount timeline, as well as uniform ballot design, accepting all vote by mail ballots postmarked through Election Day, and investing in Florida's democracy with state-of-the-art voting equipment in all counties."
State Rep. Geraldine Thompson, a Democrat who recently flipped House District 44, suggested implementing "an easy-to-use web portal for returning citizens to get registered, and automatic voter registration for returning citizens," particularly the felons who were granted their voting rights back under the passage of Amendment 4.