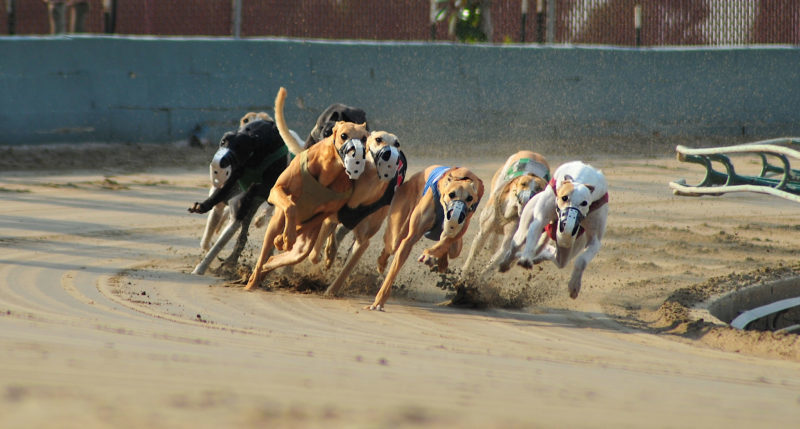 Senate President Bill Galvano is dubious about the greyhound industry's chances for compensation now that its livelihood has been taken away by voters. 
A constitutional amendment aimed at ending live dog racing in Florida won at the ballot box earlier this month with 69 percent of the vote. Amendments need no less than 60 percent approval to be added to the state's governing document.
In Florida, live dog racing is still conducted at 11 tracks. Amendment 13 outlaws placing bets on greyhound and other dog races, such as at the state's pari-mutuels, as of the beginning of 2021. It allows other gambling at tracks, including card games, to continue after dog racing ends.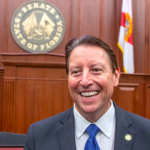 Some breeders and trainers have privately mused whether lawmakers would be willing to cushion the blow with a payout, or at least provide some funding for transitioning racing dogs that will need homes when the tracks start going dark.
Galvano, a Bradenton Republican who assumed leadership of his chamber on Tuesday, didn't think so. He's now the leading lawmaker with an interest and experience in gambling issues, having also recently served as president of the National Council of Legislators from Gaming States.
"I have not been approached about that," he said. "It was my belief that the market itself was going to accomplish what that amendment did. We had always included decoupling in proposals that I carried in the Senate."
Generally, pari-mutuels in Florida are required to continue running live dog or horse races to have slots and card games that make those facilities more money. A move called "decoupling," removing the live racing requirement, failed in the Legislature in recent years, including this past session. 
"So coming and asking for a compensation package is probably a tough row to hoe for them," Galvano said of greyhound interests. 
On the other hand, one of the main backers of the amendment said he wasn't opposed to such an appropriation.
"Amendment 13 is self-executing, and legislative action is not necessary," said Carey Theil, executive director of GREY2K USA. 
"That said, it would be appropriate for lawmakers to ease this transition by offering assistance to racetrack workers," he added. "If such legislation is filed, we will seek to also obtain funding for greyhound adoption."
A request for comment to the Florida Greyhound Association, which represents owners, breeders and trainers, went unanswered.
Alternatively, the association has previously suggested the state could be open to lawsuits worth hundreds of millions of dollars, saying the amendment amounts to an unconstitutional "taking." In constitutional-law parlance, a taking is when a government "uses, regulates, (or) seizes private property" and doesn't pay for it.
Florida also has its own law, the Bert J. Harris Jr. Private Property Rights Protection Act, to protect property owners from takings that don't rise to a violation of the U.S. Constitution.
Broad & Cassel lawyer  Stephen Turner, who successfully represented a Florida pig farmer in a suit over the state's "pregnant pig" constitutional amendment, said in an opinion letter Amendment 13 is legally sound.
"In contrast, gambling on dog races is a nuisance at common law, and a constitutional amendment reverting that activity to illegal status would not cause taking of property," Turner wrote. " … Its prohibition is well within (the state's) police power."
Amendment 13 was placed on the ballot by the 2017-18 Constitution Revision Commission, as opposed to a citizen initiative or by the Legislature.
__
Senior Editor Jim Rosica and Tallahassee correspondent Danny McAuliffe contributed to this post.