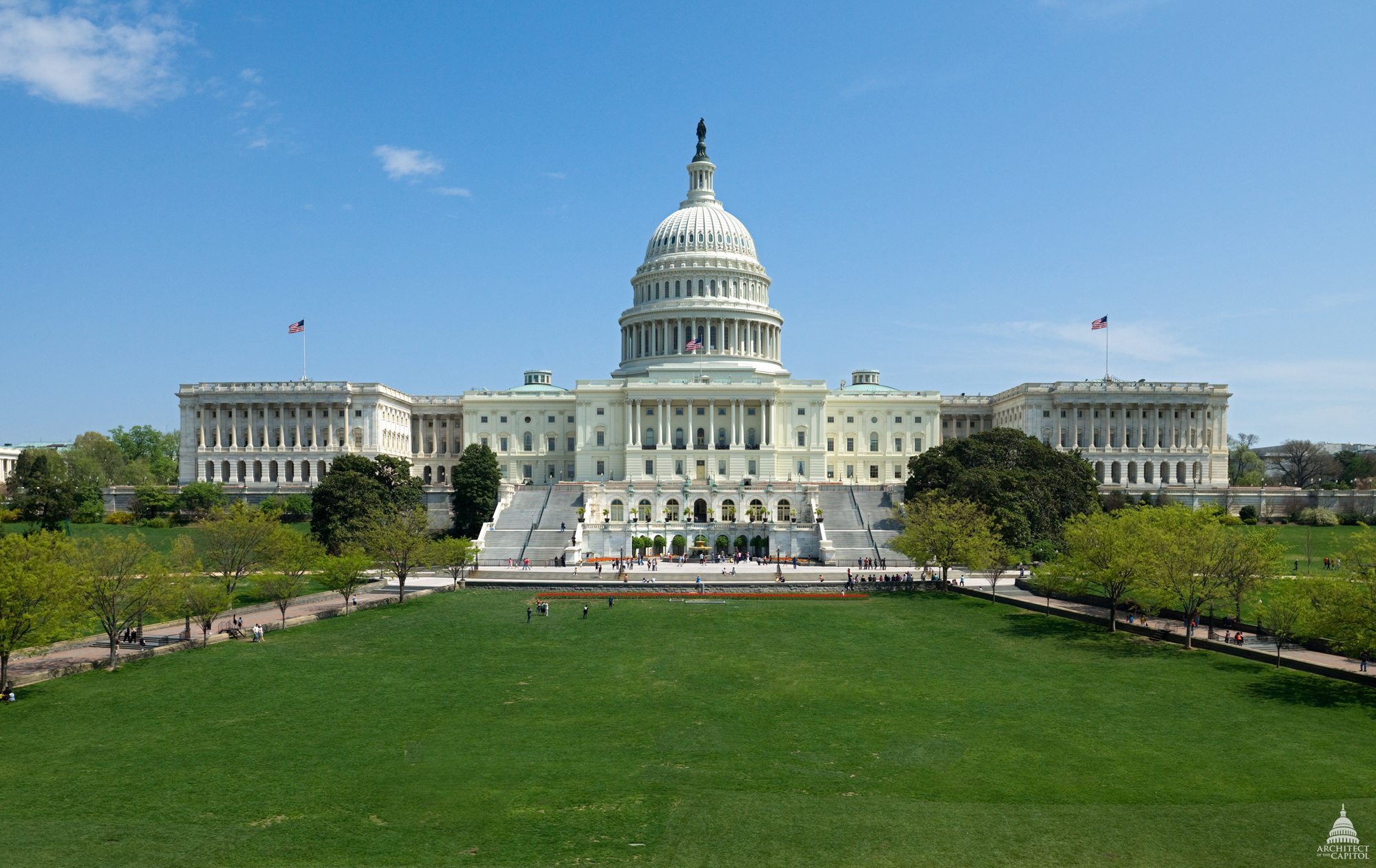 While we were away, news keeps coming
A few things have happened since the last publication of The Delegation. Tops among those was Thanksgiving, and the management and staff of Extensive Enterprises hope everyone enjoyed the opportunity to eat too much with family and friends.
In world and national news, the CIA has determined that Saudi Crown Prince Mohammed bin Salman (or MBS, to which he is commonly referred in the U.S.) ordered the murder of Saudi columnist Jamal Khashoggi.
Nevertheless, President Donald Trump said the U.S. would take no further action against Saudi Arabia, prompting outrage among Democrats and some criticism from some Republicans in the Senate and around the country.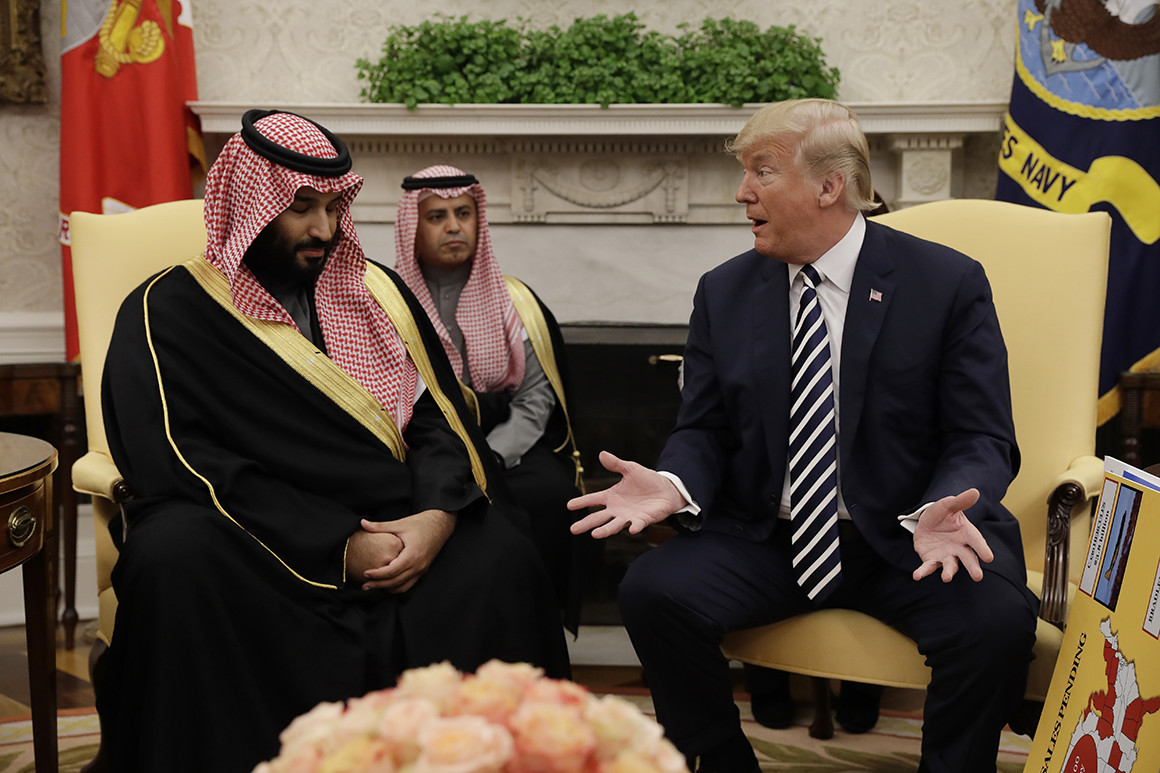 While not mentioning Trump's name directly, Sen. Marco Rubio tweeted American foreign policy "must be about "promoting our national interests" and "It is in our interests to defend human rights."
Republican Rep. Francis Rooney of Naples was more direct.
"From our very beginnings, we have been a country founded on important principles: Freedom, rule of law," Rooney said during an appearance on CNN. "The Declaration of Independence kind of sets the roadmap. I don't think we want to back up on that and cut a break for Saudi Arabia murdering someone when we don't cut anybody else a break for murdering people."
Also remaining in the news was the migrant caravan, some of which arrived at the border near San Diego. On Sunday, some made a rush for the fence, but were repulsed by tear gas.
Trump blamed Democrats and, to some extent, the Mexican government for the situation. With more migrants approaching, the President tweeted it "Would be very SMART if Mexico would stop the Caravans long before they get to our Southern Border."
Before Thanksgiving, Floridians were focused on the 2018 election cycle involving three statewide races, which finally ended with a hand recount of votes and a concession by Democratic Sen. Bill Nelson. In a video statement, Nelson acknowledged his loss to Gov. Rick Scott, but looked back on his service and made no apologies for his efforts on the campaign trail and during the recount.
"I by no measure feel defeated, and that's because I have had the privilege of serving the people of Florida and our country for most of my life," Nelson said. "And I don't think anyone could have been as blessed. It has been a rewarding journey as well as a very humbling experience. I was not victorious in this race, but I still wish to strongly reaffirm the cause for which we fought: A public office is a public trust."
During the campaign, Rubio remained true to his word that he would not campaign against the three-term Democrat. In a statement, Rubio pointed out the working relationship he and Nelson enjoyed over the eight years they served together.
"No two Senators from the same state had a better working relationship than the one Senator Nelson, and I had. Even though we often voted differently, not once did that interfere with our ability to work together," Rubio said. "I will miss working with him very much."
Scott thanked Nelson for his service but was ready to move on.
"I just spoke with Senator Bill Nelson, who graciously conceded, and I thanked him for his years of public service," Scott said in a statement. "This victory would not be possible without the hard work of so many people. "Now the campaign truly is behind us, and that's where we need to leave it."
Senator-elect Scott quickly began making preparations for his new role in Washington by naming longtime confidant Jackie Schutz Zeckman to be his chief of staff. Filling out his D.C. office, regional offices and announcing committee assignments are up next.
Puerto Rican votes likely helped Scott
Anyone paying attention knew that Scott was dumping millions in his campaign to defeat Nelson. In the end, no one kicked in more (and it wasn't even close) than Florida's two-term Governor, who used more than $60 million to edge Nelson by about 10,000 votes.
Scott may have received another boost, this one from an unlikely source for a Republican. An analysis by The Hill looked to Puerto Rican voters as a key to his victory.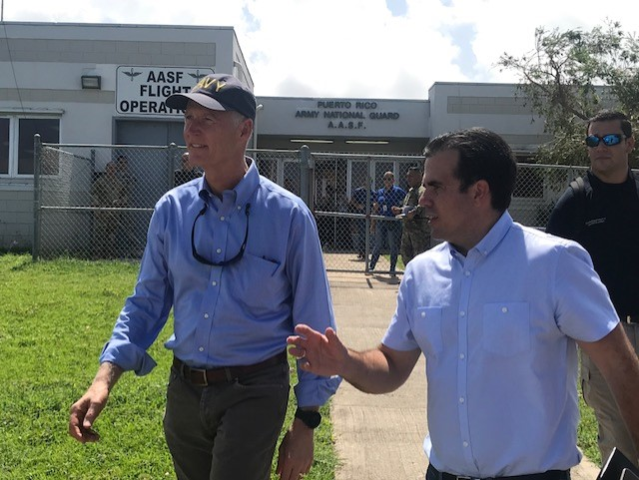 His focus on Puerto Ricans following last year's devastation from Hurricane Maria was thought to have the potential to attract voters from the usually Democratic bloc in Florida. More than 400,000 left Puerto Rico after the hurricane with many coming to Florida, specifically the Orlando region.
Scott did about 35,000 votes better in Orange and Osceola County combined than Trump in 2016, more than enough to provide the difference in a 10,000-vote race. Scott earned 42 percent of the vote in Osceola, while Trump earned only 36 percent.
Nelson supporters feared throughout the campaign that Scott was making inroads with this bloc. Perhaps those fears were well placed.
Rubio touts Corps plan
Last week, the U.S. Army Corps of Engineers released its Fiscal Year 2019 (FY19) Work Plan, which includes funding for critical Florida water infrastructure projects. Nearly $7 billion in civil works projects were authorized, including some key measures involving Florida.
High on the list is the plan to finally begin work on restoring the Herbert Hoover Dike on Lake Okeechobee, talked about for years. With $162 million set for this project and more than $100 million for South Florida ecosystem restoration, Rubio expressed satisfaction with the Corps' plans.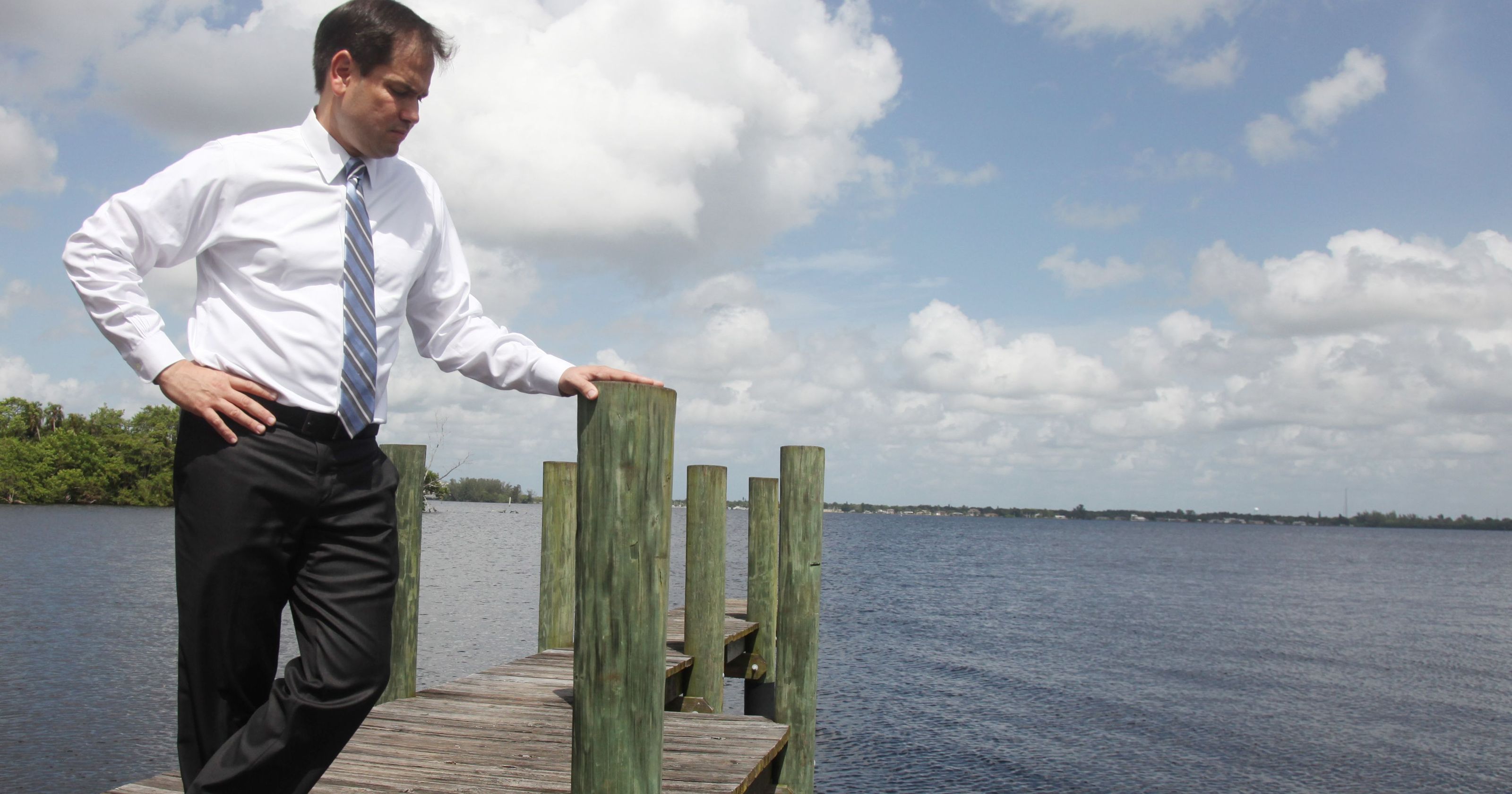 "These projects will provide important benefits for Florida, including funding to restore America's Everglades, support water quality improvement projects, and prevent flooding in our communities," said Rubio, a member of the Senate Appropriations Committee. "I'm especially pleased to have helped secure much-needed construction funding to complete Port Panama City's new terminal berth which will be critical to the Panhandle's recovery after Hurricane Michael."
Rubio touted his support for these projects in a letter to Assistant Secretary of the Army R.D. James in October.
"Floridians depend on the efforts of the USACE, often in partnership with nonfederal interests, to study, design, construct, maintain, and operate important water resources infrastructure across our state," he wrote. "All of the aforementioned projects will provide important benefits to local communities, our state, and our nation."
Not all the projects advocated by Rubio are part of the work plan, but the Corps will be kept busy within the state over the next year.
NASA's leading voice after Nelson?
With Nelson's defeat, the question arises as to who will be the vocal advocate for the National Aeronautical and Space Administration (NASA)? Few can argue that Nelson, who was not hesitant to talk about his 1986 trip into space aboard the Shuttle Columbia, was front and center in most things involving NASA.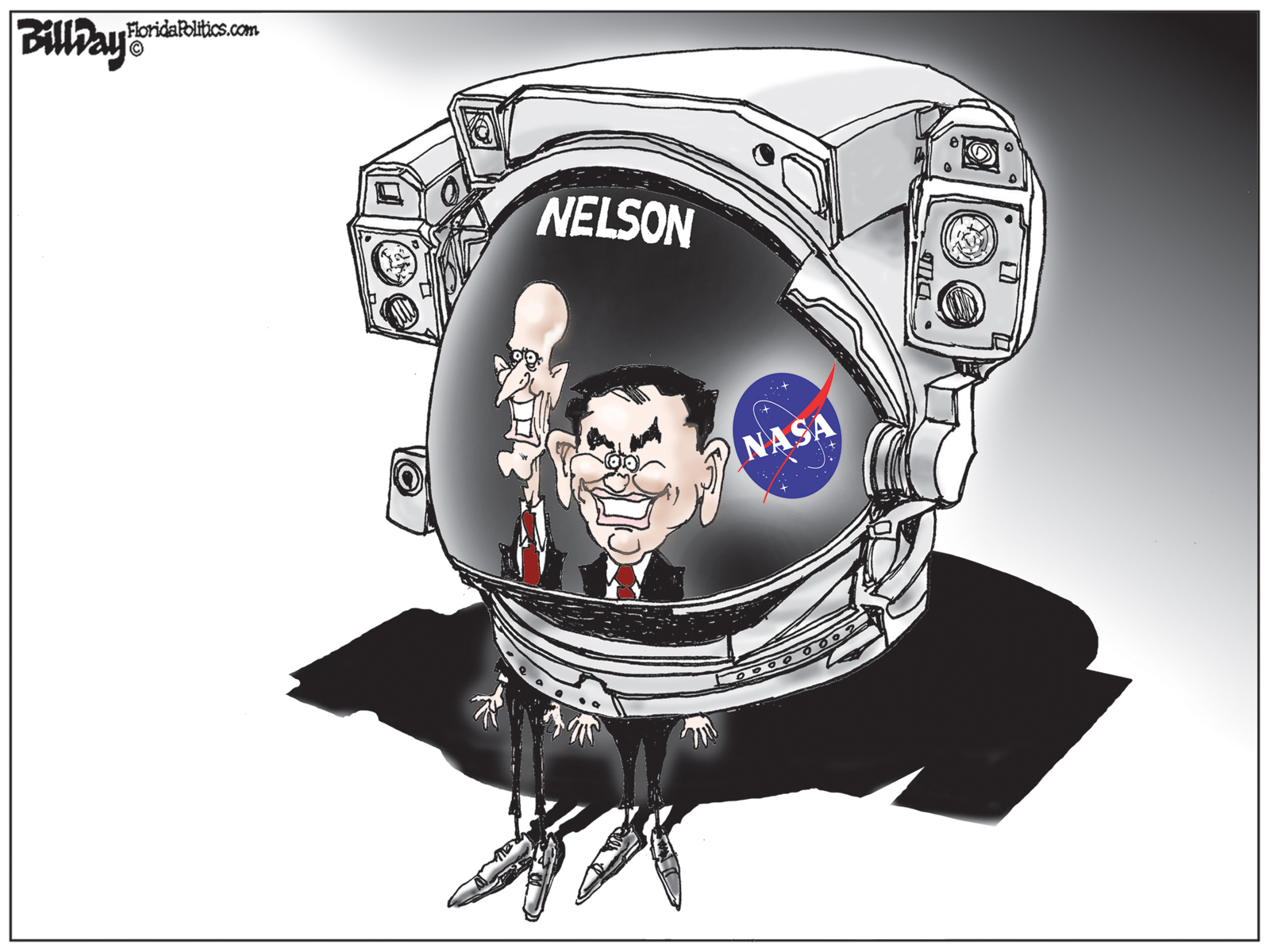 "He's been a terrific champion not only for Kennedy Space Center but the space enterprise across the board," said Jeff Bingham, a former director of the committee's space staff. "They made it really easy for us staffers to work across party lines and come up with the kind of legislation that we needed when we needed it."
So who fills the void? As the state's now-senior Senator, Rubio could be called upon to take that role.
Nelson has been the ranking member of the Committee on Commerce, Science and Transportation, the group that oversees NASA. Rubio or Scott could be placed on that committee by Senate leadership thereby keeping the state's voice in determining space policy.
When asked, Scott did not immediately respond to a question from Florida Today about whether he would request a seat on the committee.
Dunn bill seeks hurricane aid
Panhandle residents affected by the devastation wrought by Hurricane Michael have several difficulties in front of them, but Republican Rep. Neal Dunn of Panama City. He has proposed a new bill that would provide relief for individuals and businesses seeking to get back on track.
The Hurricane Michael Tax Relief Act would allow individuals affected by the Category-4.9 storm penalty-free early access to their retirement savings and helps employers and businesses within the disaster area.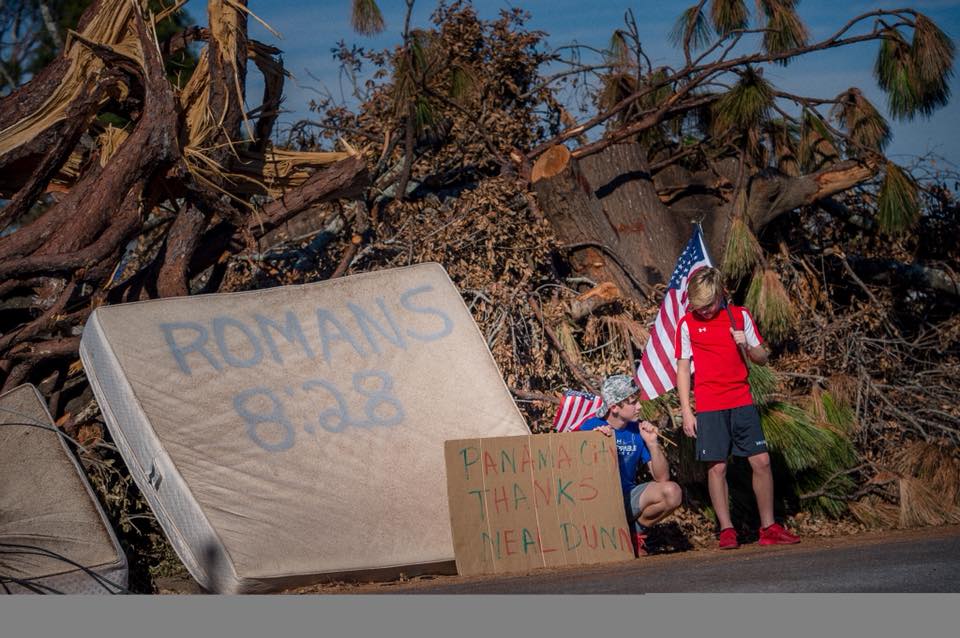 Among other things, the bill allows for penalty-free withdrawals from retirement plans, makes it easier to qualify for personal casualty loss deductions, provides tax relief to help businesses retain employees and suspends limitations on charitable contributions associated with hurricane relief.
"As we work to pick up the pieces and rebuild our communities, many are struggling with the financial burden left by the storm," Dunn said in a news release. "Victims of the storm should not be unfairly penalized for using their retirement savings during this unprecedented disaster."
Dunn's bill is co-sponsored by Democratic Rep. Al Lawson of Tallahassee, whose district was also ravaged by the storm.
Murphy, Soto still not backing Pelosi
Despite the confidence expressed by House Democratic leader Nancy Pelosi that has the votes to become the next speaker, questions on the math remain. Two Florida Democrats, Rep. Stephanie Murphy of Winter Park and Rep. Darren Soto of Orlando have indicated they are still withholding their support.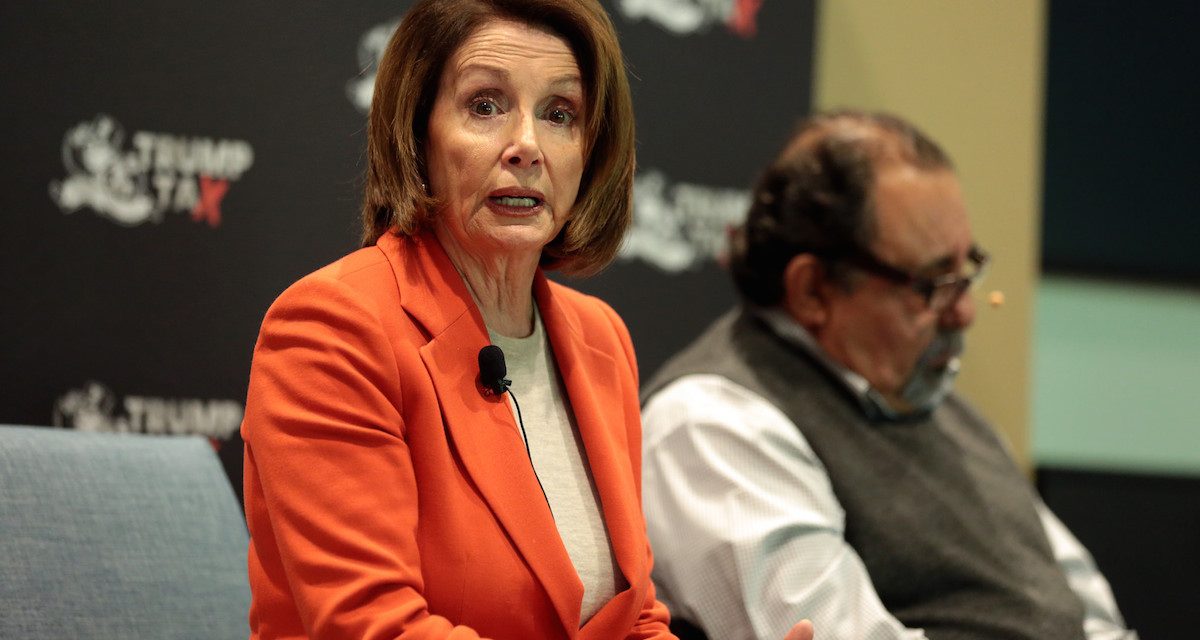 Murphy and Soto are part of the bipartisan Problem Solvers Caucus, nine of which are waiting for Pelosi to promise changes to House rules before they will vote for her. This follows a letter from 16 others who say they want someone else holding the speaker's gavel.
Among the demands of Murphy, Soto and the Problem Solvers are rule changes that include a requirement that bills co-sponsored by two-thirds of the House be brought to the floor. Another proposed change would cut off the ability to a small group of hard-liners from using the tactic of "vacate the chair" to keep legislation from passing on the floor.
Should the unlikely event occur that all 25 members would vote against Pelosi, she would have 208 votes, short of the 218 needed. No official challenger has stepped up, but if that happens, Trump has pledged to help round up enough Republican votes to put her over the top.
Soto expressed confidence Pelosi will regain her role as speaker but was not clear whether the demands of caucus members will be met, or they will cave in the end.
"Many of us are negotiating for various reforms," Soto said. "I myself am pushing for rules changes to give more power to individual members. However, I also believe the leader (Pelosi) will be the next speaker."
Rep. Marcia Fudge of Ohio toyed with the idea of challenging Pelosi, but backed away and announced she was supporting the long-serving Democrat from San Francisco. The final floor vote will come in January.
Pelosi was scheduled to meet with the holdout group Tuesday.
Cottrell mounts another long shot
Dana Cottrell, a Spring Hill Democrat, has already filed to rechallenge Republican Rep. Daniel Webster in Florida's 11th Congressional District.
The career educator ran this year and lost to the Webster Republican by more than 29 percent. When she issued a public concession on election night, Cottrell promised a continued focus on "affordable health care, equality, improved education, and a clean environment."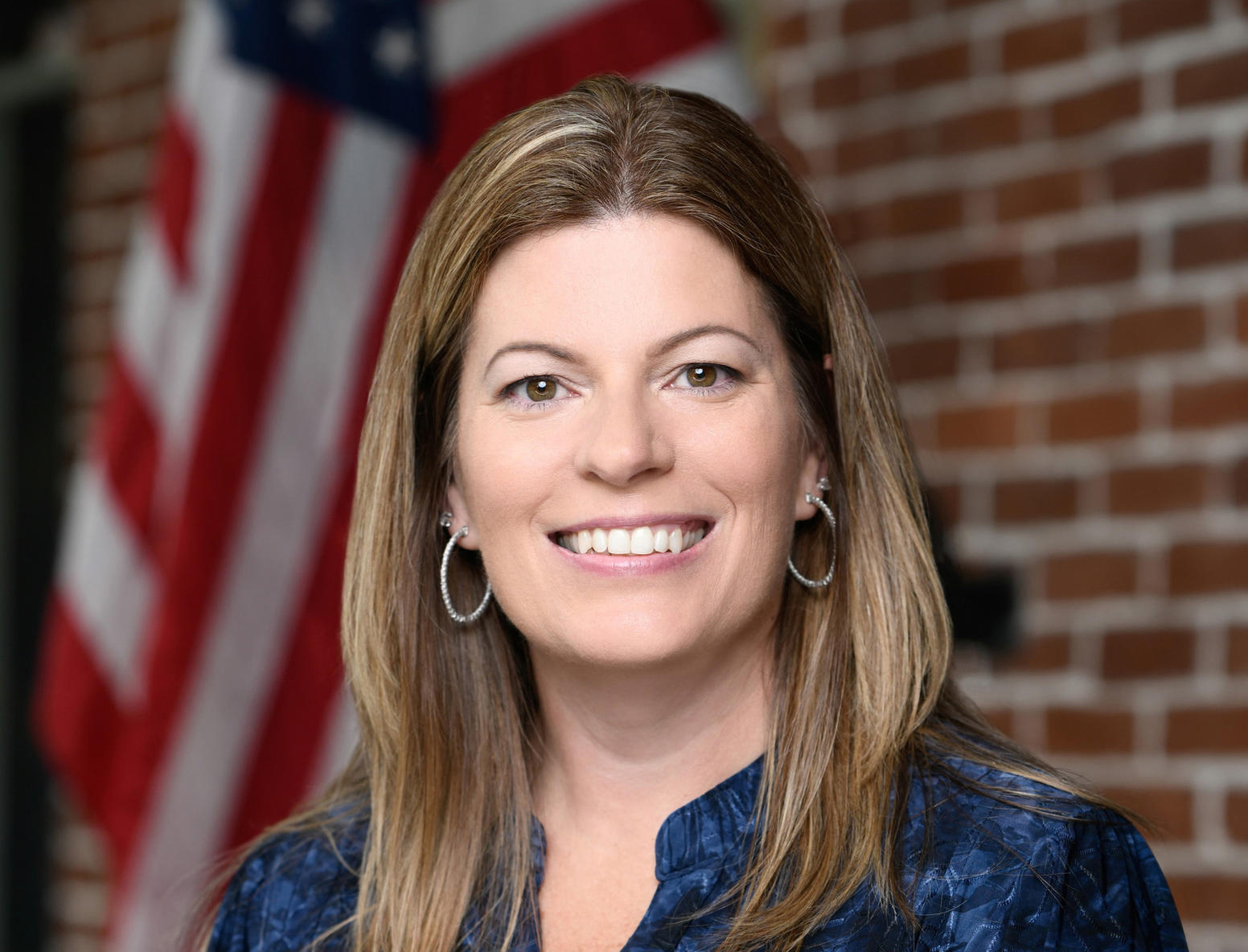 Of course, this remains a long shot bid in a district that includes The Villages, one of the most famous Republican strongholds in the nation. But Cottrell hopes her resume as a longtime educator, including work for Department of Defense Dependent schools, can still make some fresh inroads with voters. CD 11 stretches from those north Lake and southern Marion counties through all of Sumter, Citrus and Hernando counties.
Webster holds a history of electoral successes that runs longer than his time in Congress, including serving as Florida's first Republican Speaker of the Florida House of Representatives after the GOP won the House in 1996 for the first time since Reconstruction. He also served in the state Senate before unseating former delegation member U.S. Rep. Alan Grayson in the much swingier CD 8 in 2010. He moved to run in CD 11 after a court-ordered redistricting.
Hastings blasts Trump on climate report
On Friday, the White House released the Fourth National Climate Assessment, which pointed to some dire consequences for the planet, along with the world and the U.S. economy if proactive measures are not taken. When asked about the report compiled by 13 federal agencies and more than 300 climate scientists, Trump said, "I don't believe it."
Among those responding to the President's skepticism was Democratic Rep. Alcee Hastings of Miramar. He blasted Trump, stating that "climate change is not debatable."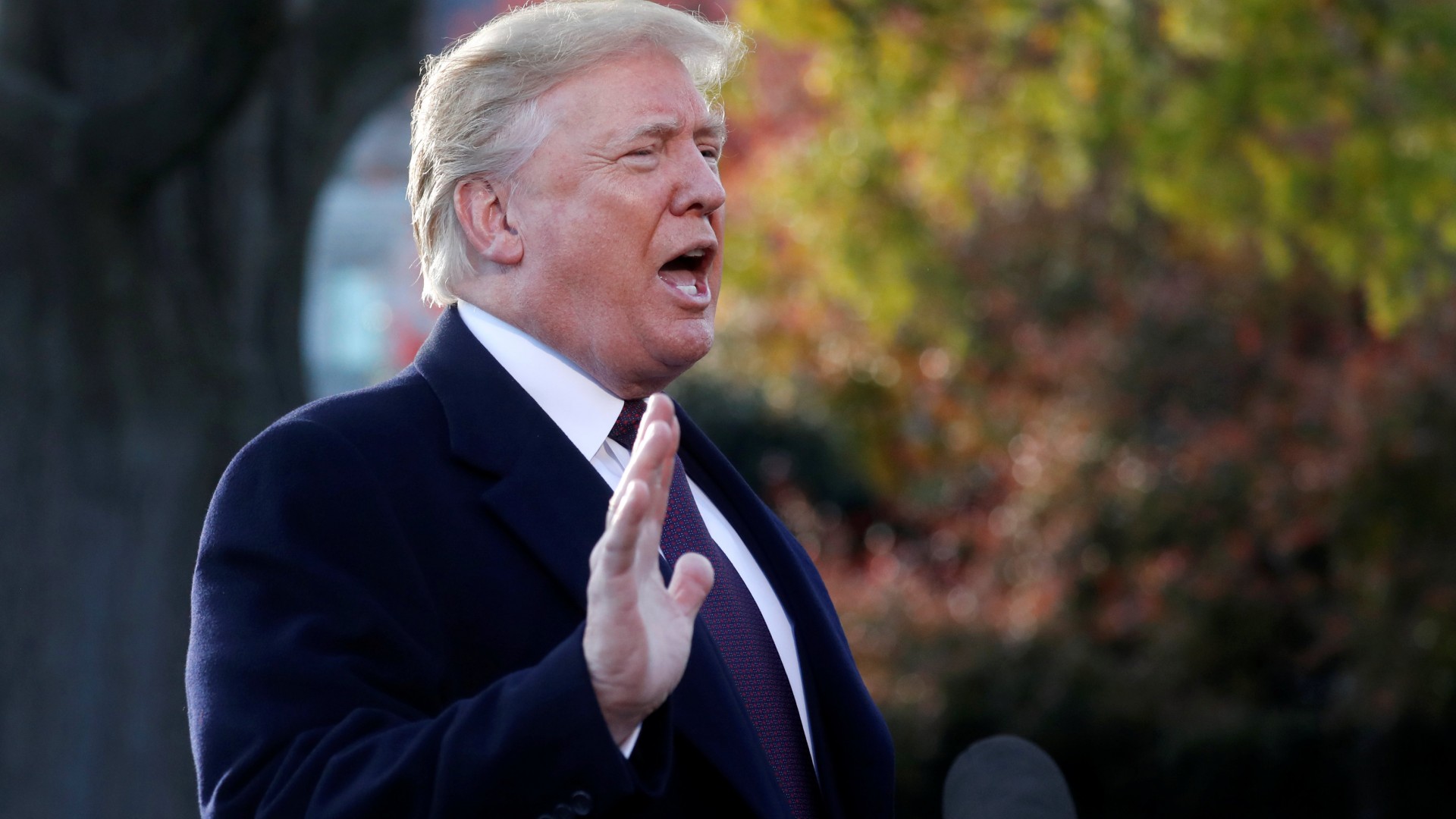 "President Trump's attempt to bury his own administration's National Climate Assessment is as shameful as the report is shocking and makes clear that climate change is not a problem for the distant future, but a huge problem now," Hastings said in a news release. "The message is loud and clear: The United States must urgently act on climate change."
The report points to "human activities" as the primary culprit of a rapidly-changing climate.
"We are seeing the things we said would be happening, happen now in real life," said co-author Katharine Hayhoe, a climate scientist at Texas Tech University."
Perhaps in a preview of his reaction, Trump tweeted Wednesday: "Brutal and Extended Cold Blast could shatter ALL RECORDS — Whatever happened to Global Warming?"
"While the Trump Administration and Congressional Republicans continue to deny that climate change exists, Democrats will use our new House Majority to take aggressive action to reduce climate pollution and help communities build their resilience to the impacts of climate change," Hastings added.
Deutch, Ethics Committee wants accountability
The House Ethics Committee wants the House and Senate to hurry up and pass the Congressional Accountability Act (CAA) designed to hold members accountable for workplace misconduct. Democratic Rep. Ted Deutch of Boca Raton, the committee's ranking member, and committee chair Susan Brooks of Indiana, joined with the entire committee membership in a letter to Congressional leadership calling for action.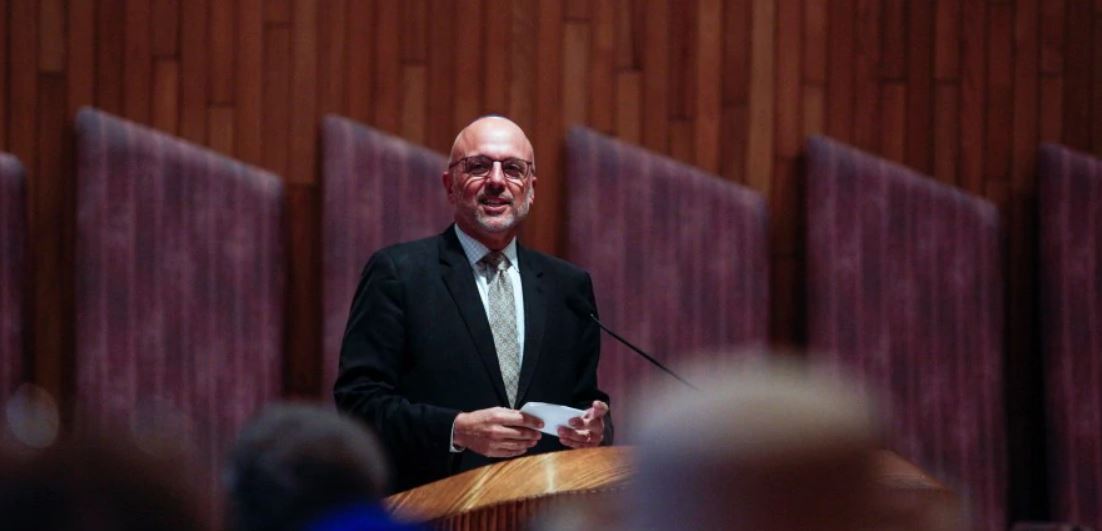 "Members and employees alike should be free from sexual harassment discrimination of any kind," they wrote. "The American public must also have confidence that we in Congress not only view these issues with the seriousness they demand — but that we are taking action."
The House passed their version of the bill February 6, while the Senate approved a similar, but slightly different, version May 24. The House bill was passed a partisan vote of 231-188, while the Senate approved their version by voice vote May 24.
Committee members lamented the fact that "no further action has been taken," since that time. Action is needed, they said, to prevent misuse of taxpayer funds by members who settle with accusers by dipping into a fund to create a financial settlement.
They argue that language in the House-passed legislation requiring lawmakers to reimburse the Department of Treasury for settlements regarding retaliation or discrimination within 90 days is necessary to prevent the misuse of official funds.
"If a former Member fails to follow through, the bill provides for garnishment of retirement annuities to ensure the amount is repaid. Recent matters before the Committee illustrate the need for these provisions," they continued.
Wilson not likely affected by headwear rule
When Democratic Rep. Frederica Wilson of Miami Gardens was elected to Congress in 2010, she sought to change House rules which forbid members from wearing hats or anything on their heads while in the House chamber. Then-Speaker of the House John Boehner rebuffed her.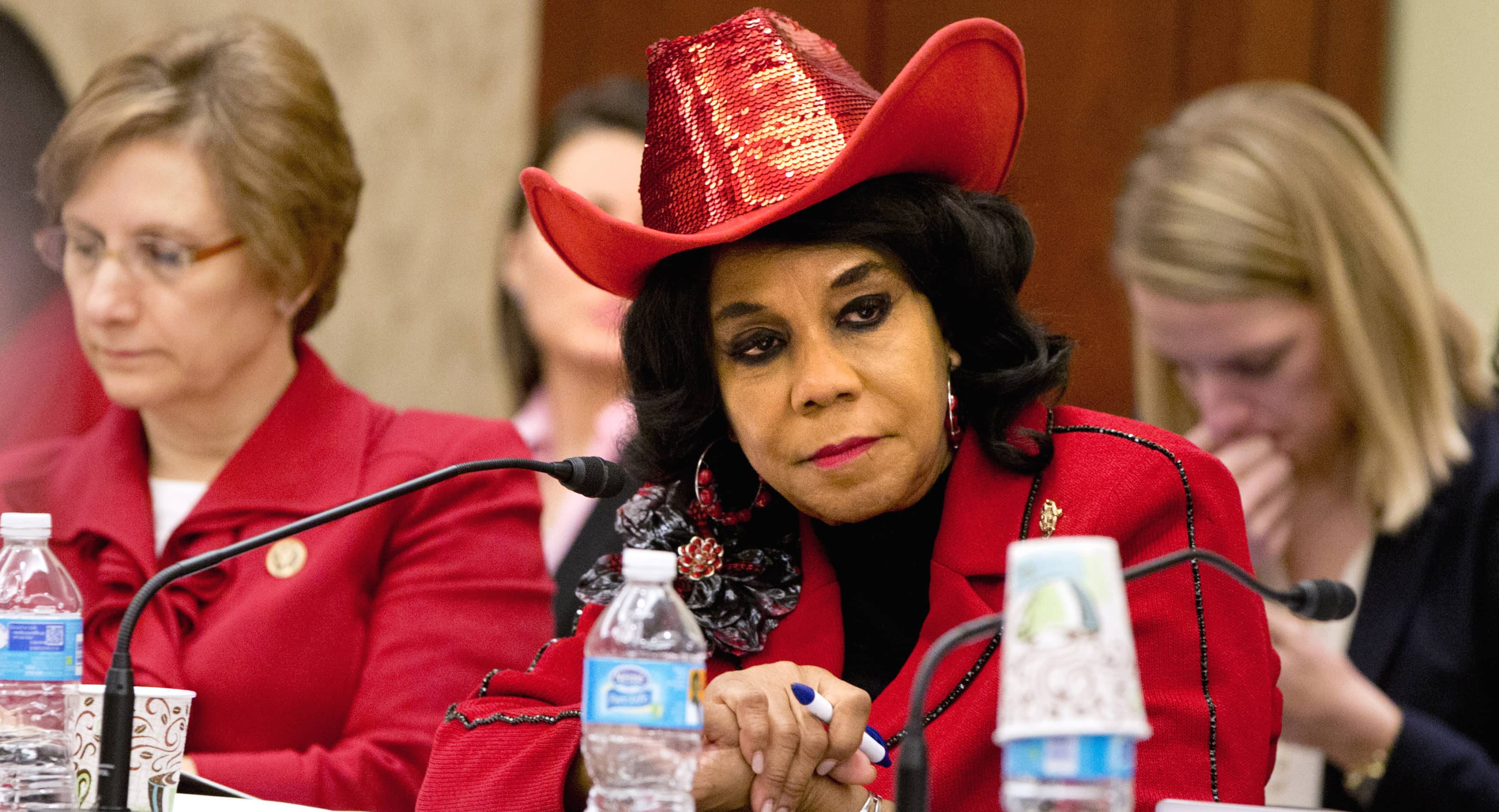 Another effort to change the rules is underway and this one is likely to succeed. With the election of Ilhan Omar, a Somali-American from Minnesota and a practicing Muslim, Pelosi and incoming Rules Committee Chairman Jim McGovern are pushing to allow religious headwear on the House floor.
"After voters elected the most diverse Congress in history, clarifying the antiquated rule banning headwear will further show the remarkable progress we have made as a nation," Pelosi said in a statement. "We are committed to ensuring that the People's House truly reflects the beautiful diversity of the American people whom it is our great honor to serve."
While the rule change, if adopted, would permit the wearing of the Muslim hijab and the Jewish kippah, regular hats such as those worn by Wilson are not expected to be included. The ban has been in effect since 1837.
Diaz-Balart honors South Florida veterans
U.S. Rep. Mario Diaz-Balart honored six veterans from Florida's 25th Congressional District at ceremonies in his South Florida offices this month.
Diaz-Balart honored the veterans with the Congressional Veteran Commendation, a congressional program which U.S. House members can elect to participate in, as a way to highlight the service of veterans in their district.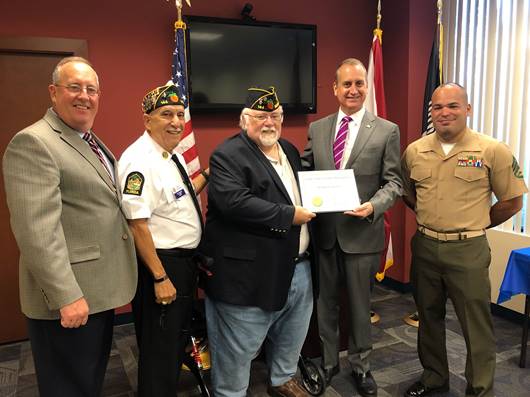 Those that received the commendation were Marine Corps Staff Sergeant Teela Lynn Brewer of Doral; Air Force Staff Sergeant Erica Lauren Florio of Naples; Marine Corps Captain John R. Fulmer III of Naples; Army Sergeant Fernando Carlos Senra of Miami Lakes; Army Staff Sergeant Gustavo Adolpho Tovar of Doral; and Marine Corps and Air Force Staff Sergeant Richard Lee Wester of Miami Lakes.
In CD 25, veterans residing in the district can be nominated by other constituents to receive the honor. After that, the nominations are reviewed by a volunteer veteran for approval, so long as the nominees meet requirements.
All the honorees will be interviewed about their wartime experience. Those recollections will be added to the Veterans History Project, which is sponsored by the Library of Congress.
This day in the headlines
Nov. 27, 2003 — Seniors angry over AARP's endorsement of the Medicare bill are ripping up or burning their membership cards and flooding the lobbying group's internet message board with complaints in what could be the biggest revolt in its ranks since the 1980s. Many fear the Republican-backed bill approved by Congress Tuesday will harm senior citizens, and they say the AARP sold them out.
"My relationship to AARP has extended over the past 12 months," said Senate Majority Leader Bill Frist, a Tennessee Republican. "It's very important to have their endorsement, but equally important to have their input into the policy."
(Note: This law enacted the Medicare prescription drug benefit, but also gave subsidies to pharmaceutical companies.)
Nov. 27, 2016 — Fidel Castro, who towered over his Caribbean island of Cuba for nearly five decades, a shaggy-bearded figure in combat fatigues whose long shadow spread across Latin America and the world, is dead at age 90. His brother and current Cuban President Raul Castro announced the death late Friday night.
The death of the former Cuban president brought jubilation to the city's community of Cuban exiles with dancing and cheering Saturday. The response in Tampa's large Cuban community was measured in contrast to the all-night revelry that took place in Miami's Little Havana.