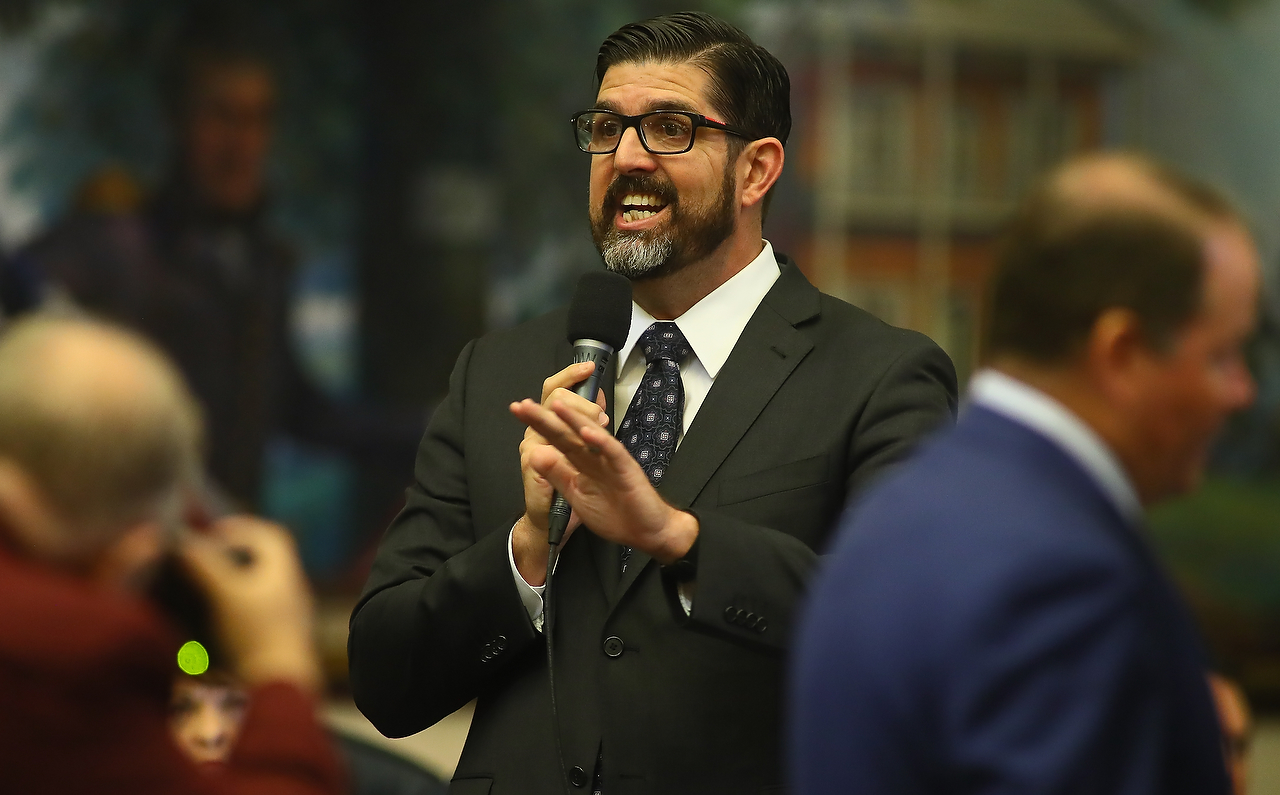 New state Sen. Manny Diaz may just be readying for his first Legislative Session, but he's already nabbed a committee chairmanship after being named to head the Senate's Education Committee.
Diaz spoke to Florida Politics about his plans for the state's education system, including a continued push for charter school support, and an expansion of the school guardian program put into effect after the shooting at Marjory Stoneman Douglas High School in Parkland.
"I'm honored and thankful of the confidence that President (Bill) Galvano has placed in me," Diaz said of the appointment. "I look forward to making sure that I put in all the work as I've done before to be sure I provide a proper ethic on behalf of our entire chamber."
While Diaz will be serving his first term in the Senate after defeating Democratic opponent David Perez earlier this month, he's served in the House since 2012.
The Republican also made education reform a priority in that body. He says that focus stems from his background as an educator.
Diaz has a graduate degree in educational leadership. He worked as a public school teacher in his early twenties, and spent 18 years in the Miami-Dade County Public School system, either as a teacher or administrator.
"It gives me a different perspective than a lot of the members of the Legislature, because I actually spent time in the classroom," Diaz said of his experience.
"Ever since I was at school-side, I've always felt like we needed to be more student-centered in our education system."
To Diaz, that means providing more education options outside the traditional public school system, including charter schools.
"Every region in our state is different. Every district is different. Every community is different. Most importantly, every child is different," Diaz said.
"You could very well have a student living in an 'A' district, and none of those schools happen to meet the needs of that individual child. And that's why I think that we constantly have to continue to look at how to improve the options for those parents."
Over his legislative career, Diaz has made clear that charter schools are one method of accomplishing that goal.
But Diaz's push for those schools has engendered criticism as well. His role as chief operating officer of Doral College, a private institution which received millions from charter schools, while also advocating for the expansion of charter schools, has garnered scrutiny.
But Diaz has also supported increased accountability for charter institutions, while making it easier for those schools to start up operations.
"I think a lot of the (charter school) critics miss the point that they see this as trying to erode the public school system somehow," Diaz argued.
"I don't view it that way. I view this as a complete expansion and development of the public school system, because at the end of the day those parents are taxpayers. And they should be provided the opportunity to direct their student to the best option, regardless of who's providing it."
The charter system isn't the only alternative Diaz said he supports, adding that the state and counties should expand tax credit scholarships, virtual schools, magnet schools, and vocational training options for students.
One specific item on his radar in the 2019 Session is the incoming report from the Marjory Stoneman Douglas High School Public Safety Commission.
The commission was established following the February shooting which killed 17 people, with the aim of beefing up security at schools statewide.
Diaz said one proposal he has in mind is a change in the guardian program established in a bill passed last year in response to the shooting: "We should probably look at statewide guardian certification," Diaz said.
Right now, school safety guardians can be placed at schools lacking a school resource officer. Those guardians undergo training with the local sheriff's office.
But Diaz argued the option to employ a guardian should not depend on whether a nearby sheriff's office is offering the necessary training.
"Instead of trying to force sheriffs to have the program, (we should) allow the different counties that have the program to have it be state-certified. So someone from one county can cross over, get trained and be able to act as a guardian even if the sheriff in that particular county doesn't offer the program."
In essence, a school that wanted to participate in the guardian program could send trainees to other counties that offer the training. That would then earn the trainee a statewide certification that would be valid in their home county.
And with his upcoming role heading the Education Committee, Diaz will have a lot of say over what steps the state takes next on these issues and many others.
"It clearly gives me the opportunity to lead the conversation on the topics that need to be addressed, and put them on the table."