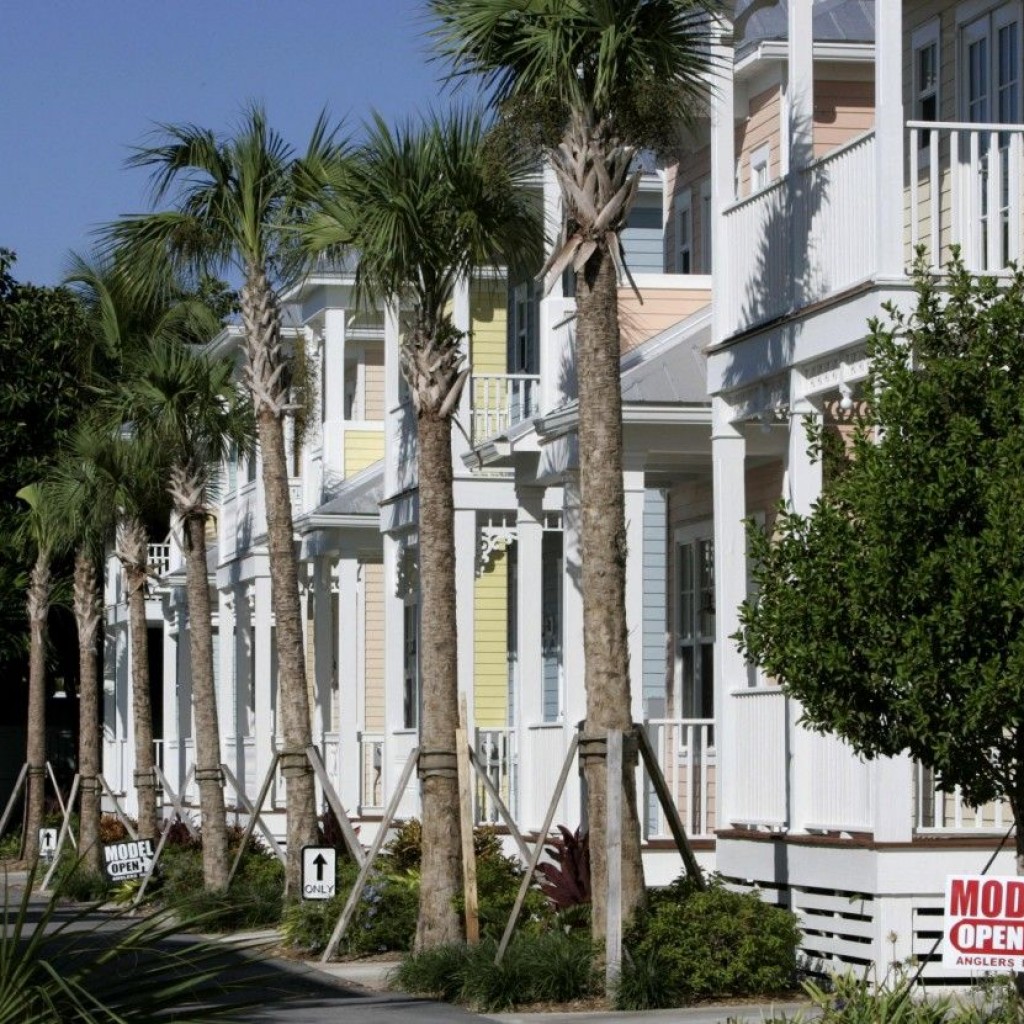 While Florida communities persistently face affordable housing issues, a trust fund to help solve the problem remains an easy pot to raid.
But state Sen. Kathleen Passidomo hopes to safeguard those dollars in next year's budget.
One of the first bills filed by the Naples Republican for this session aims to protect the State Housing Trust Fund and Local Government Housing Trust Fund, better known as the Sadowski Trust.
"If we have funds designated for a trust, they should be used for that purpose," Passidomo said. "It should be an extraordinary event to use these funds for something else."
Her bill (SB 70) seeks to stop what happened last year, when the Trust seemed intact up until the annual budget conference, when lawmakers swept millions out of the fund to help pay for a school security bill passed after the Marjory Stoneman Douglas High School shooting in Parkland.
That reasoning seemed compelling when the mid-February shooting threw the entire Legislative Session sideways.
But Jaimie Ross, CEO of the Florida Housing Coalition, said the reasoning doesn't explain the trust getting raided every year for more than a decade.
"Isn't there always something?" she said. "Before Parkland, why was it swept away then?"
The answer varies year to year. In 2017, Gov. Rick Scott called for the funds to be used for economic development. For years, the Great Recession and a connected loss in revenues justified more raids.
To Ross, it's clear the best economic benefit for an affordable housing trust is to be used for affordable housing. That also seems the honest approach.
The Trust, established in 1992, gets funded through a documentary stamp tax paid on all real estate transactions in Florida.
It's the rare tax on an industry supported at the time by Florida homebuilders and real estate professionals based on the fact the revenues generated by the tax would go toward improving housing inventory, something that would benefit the industries paying into the fund, Ross said.
For 10 years, that's exactly what happened to the fund. But in 2002, as Florida dealt with tourism decline and an economic downturn after the Sept. 11 attacks in 2001, lawmakers raided the trust fund. Ever since, full funding seemed a relic of a bygone era.
Last year, Passidomo fought to protect the funding, left untouched in the Senate-approved version of the state budget.
But in the Florida House, where then-state Rep. Sean Shaw, a Tampa Democrat, championed similar protections, the trust did not fare so well. House members voted to sweep $182 million out of the fund, estimated last year at more than $308 million.
When House and Senate leaders went into conference, the trust fund became a casualty of negotiations.
"Because of Parkland, we swept a lot of trust funds," said Senate Appropriations Chairman Rob Bradley at the time. "There just isn't enough money there to maintain the Senate's position of not sweeping the fund — we are going to be sweeping that fund."
For the coming fiscal year, the most recent revenue estimates estimate some $328 million to come into the Sadowski Trust. If used appropriately, Ross said that could generate $4 billion in economic impact for the state.
And Passidomo said with the economy booming but incomes rising unevenly, the need for affordable housing dollars will be as great as ever.
"There's affordable, attainable workforce housing issues around the state," she said. In many parts of Florida, including the Naples area, high real estate costs mean professionals from hairdressers to young attorneys can't afford to live within 45 minutes of where they work.
During the Great Recession, there seemed a widespread acknowledgement the housing bubble burst created its own affordable housing stock through foreclosures and market decline. But that's no longer the case.
"As values come back and the economy gets better, our employment rate is way down, but young workers have no place to live," she said.
Developers tend to build the best and highest use on land, preferring to develop subdivisions on mini-mansions that sell at luxury prices, particularly within coastal communities rich in retirement amenities.
Now, Passidomo said, the state needs to create new programs and provide subsidies so that builders create working class housing stock. That could mean retrofitting empty strip malls into rental apartments, or simply supplementing lower rents for landlords willing to work with the state.
But in the always-a-reason-for-a-raid department, there's already talk in Tallahassee about whether Sadowski Trust dollars can be used to help areas devastated by Hurricane Michael.
The idea makes Ross bristle.
"That is very unfortunate," she said. "The federal government provides the housing assistance we need to recover from emergencies."
Lawmakers may be tempted to use Sadowski dollars for short-term response, but if they do that, the federal grants that eventually come to the state cannot be used to replenish the trust. Once again, affordable housing funding will suffer and the housing crisis will worsen unabated, she said.
But these days, after raiding trust funds became the status quo, Ross worries many lawmakers don't even consider using the dollars as a violation. Most lawmakers in Tallahassee never approved a budget that left the Sadowski Trust intact.
Her hope is that a new administration will leave the funding alone in his budget.
"I truly believe Gov.-elect (Ron) DeSantis has a tremendous opportunity to distinguish himself as he comes out with his first budget," she said.
And lawmakers themselves can prove their trustworthiness to voters, Passidomo says.
"I'm a real estate attorney, and in my business, I take money for clients and put them in a (lawyer's) trust account," she said. "Those are carefully separated. I would lose my license if I used funds from Client A to help Client B. Those funds don't belong to me.
"It's the same thing here. These dollars are for a trust fund, and they belong in this account."