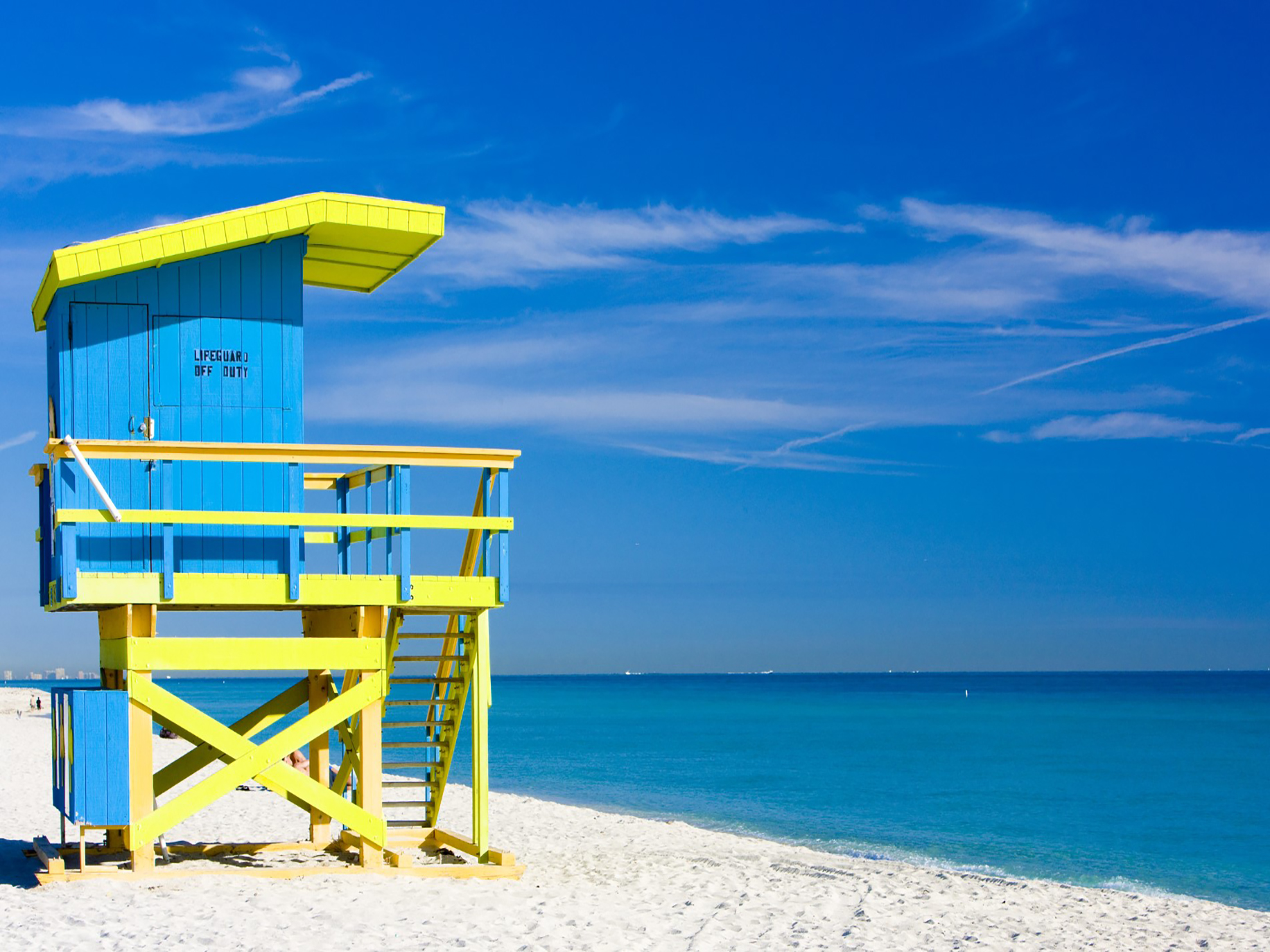 Sunburn — The morning read of what's hot in Florida politics.
By Peter Schorsch, Phil Ammann, Daniel McAuliffe, Jim Rosica, and Drew Wilson.
Breaking overnight — State Rep. Byron Donalds lost his bid to become chair of the Collier County GOP, dealing a near-fatal setback to his ambitions to become the next chair of the Florida GOP.
—
Nominations needed for INFLUENCE Magazine's Golden Rotundas — The definitive awards for the lobbying industry
Hollywood has the Oscars, music the Grammys. The best in television are awarded Emmys, the best of Broadway receive Tonys. Even the political consulting industry offers awards — the Pollies — to the best in its business.
Florida's governmental affairs industry has the Golden Rotundas to recognize the best in the field.
In January, INFLUENCE Magazine will reveal the winners of this year's Golden Rotundas in several categories:
— Lobbying Firm of the Year
— Boutique Lobbying Firm of the Year
— Lobbyist of the Year
— In-house Lobbyist of the Year
— Best Lobbyist in several sectors, including Appropriations, Education, Environment, Gaming, Health Care, and Insurance.
Just as the INFLUENCE 100 is now the new benchmark of who are the most powerful people in Florida politics, the Golden Rotundas are the industry standard for those in the lobbying business.
The winners of the Golden Rotundas will be determined — just like the Academy Awards are voted on by those in the movie business — by those who work in the influence industry.
The Golden Rotundas will recognize a firm or a lobbyist's body of work for 2018 — not a firm's history or a lobbyist's career.
The Lobbying Firm of the Year can only be awarded to a company ranked in the Top 30 for legislative branch compensation (as listed by LobbyTools). Each of the Top 30 firms has one ballot and must rank the top 3 firms other than itself.
Boutique Lobbying Firm of the Year will be awarded to a company with four or fewer full-time registered lobbyists. Voting is open to all registered lobbyists.
Lobbyist of the Year will be awarded to the individual whose professional success stood above all others in 2018. All public sector and private sector lobbyists who are actively retained or employed as lobbyists and are registered with the State of Florida as a lobbyist are eligible. Voting is open to all registered lobbyists.
In-house Lobbyist of the Year will be awarded to an individual registered to lobby on behalf of his/her employer (that is not a lobbying firm). Voting is open to all registered lobbyists.
The sector awards for Education, Gaming, Health Care, and Insurance will be awarded to the individual whose accomplishments in these individual silos stood above all others in 2018.
Voting is now underway and closes at 11:59 p.m. on December 22, 2018.
I will contact a representative from the Top 30 firms (by compensation) for their ranking of the Lobbying Firm of the Year.
To complete a ballot, email your selections to [email protected]. You must include your name, and you must vote in at least three categories. Only one vote per person. Entries cannot be changed.
ALL BALLOTS ARE CONFIDENTIAL.
I reserve the right to add to the award categories and to revise any of the rules for eligibility and voting. My goal is for the lobby corps to recognize the best of the business, so if a suggestion is made that will improve the process this first year of the Golden Rotundas, it will be implemented.
Winners will be featured in the Winter 2019 edition of INFLUENCE MAGAZINE, which reminds me …
— SITUATIONAL AWARENESS —
—@LauraJolly: Maybe the best way we can honor the legacy of a great man & 41st President of the United States is to commit ourselves to supporting & electing men & women who embody the integrity, humility, service to others & overall decency of which President George H.W. Bush lived his life.
—@EvelynPR: I just got word that Steven Antonacci, the man appointed by @FLGovScott arrived today at the elections office in Broward and was cordial to everyone as he came in and shook the employees' hands. That is a nice gesture as many continue to be concerned about their jobs.
—@TheDaraKam: So this just happened. Guy at the bar in Sarasota asked me about Broward County elections. I tried to explain about Brenda Snipes resignation & @FLGovScott suspension and appointment of Antonacci. Guy gets up & leaves, sez I am why he & wife r moving to TN not FL.
—@MikeVasilinda: Ran into Richard Corcoran entering the Capitol but it appeared he was heading for the fourth floor. He smiled with I called him "Commissioner."
—@ArekSarkissian: Wife shopping. Sources not calling back. Invite to @FLGovScott holiday reception lost in mail. Time to get killed by kids on GTA Online! YAY
— DAYS UNTIL —
Associated Industries of Florida 'Building Florida's Future' Summit — 1; Partial government shutdown — 3; 2019 Session Interim Committee Meetings begin — 7; 116th Congress convenes — 30; College Football National Championship — 34; Florida's gubernatorial inauguration — 35; Super Bowl LIII — 61; 'Hamilton' comes to the Straz Center — 70; 2019 Legislative Session starts — 91; Tampa mayoral election — 91; 'Captain Marvel' release — 94; Iowa Caucuses — 426; 2020 General Election — 700.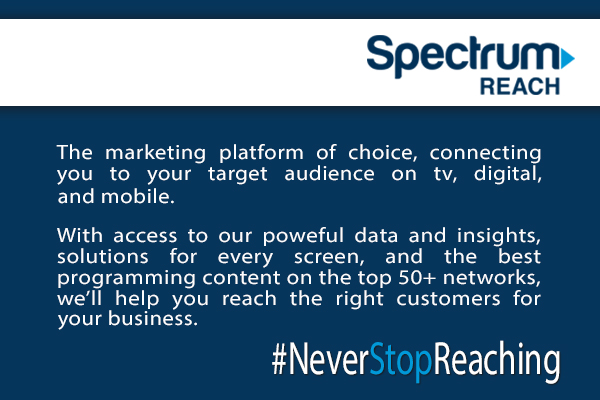 — TOP STORY —
"Neil Combee: 'Criminal' Ross Spano broke multiple laws to win" via Jacob Ogles of Florida Politics — "We didn't know what was happening behind the scenes," Combee tells Florida Politics. "We were blindsided in broad daylight. Now it all makes sense." Republican opponent Spano, as it turned out, came into a large amount of money just before the election, not from fundraising but from a personal loan illegally funneled into his campaign account in the guise of a loan from the candidate. Of course, Combee didn't know then to check Spano's financial disclosures or to scrutinize rapid expenditure reports. "We weren't doing opposition research," he said. "We were just going out and saying what we stand for and believe." But he did note what he saw in plain view. A supporter complained to the FBI that a campaign stunt by Spano to cover concealed carry courses for voters seemed a lot like a bribe.
Tweet, tweet:
https://twitter.com/AdamWeinstein/status/1069603420678557696
— TRANSITION —
Told ya — "Richard Corcoran is likely the next education commissioner, former Senate leader says" via Jeffrey Solochek of the Tampa Bay Times — Talk of former House Speaker Corcoran's possible ascendance to the top education job in Florida gained steam, as a key insider told the Tampa Bay Times the move is likely, despite the State Board of Education's recent decision to extend the tenure of Pam Stewart, who now holds the post. "I believe he will be appointed, and if he is, there won't be any question as to who the new commissioner is or what his beliefs are," said former state Senate President Don Gaetz. Gaetz said if anyone thought former Gov. Jeb Bush changed Florida's education landscape, "they will find Richard Corcoran the most disruptive education reformer in our state's history." That thought has sent chills down the spines of the groups that advocate for keeping more money and focus on improving district public schools.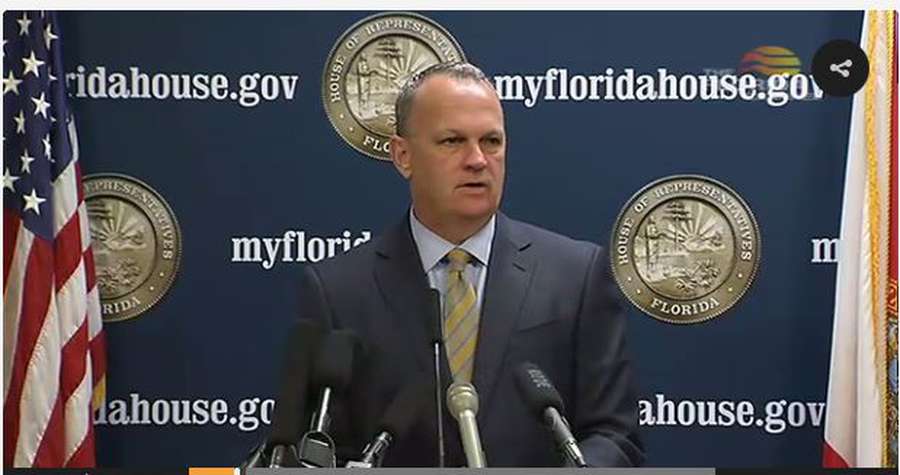 "Brian Mast, Joe Negron will have Ron DeSantis' attention on environment" via Danny McAuliffe of Florida Politics — DeSantis' transition team unveiled its Advisory Committee on the Environment, Natural Resources & Agriculture. Leading the committee is Republican U.S. Rep. Mast, whose district suffers from near-annual, blue-green toxic algae outbreak. "I look forward to working with Governor-elect DeSantis again, as we did in Congress, to protect Florida's natural environment," Mast said in a statement. DeSantis has described himself as a "Teddy Roosevelt-Republican." He railed against his primary opponent Adam Putnam for not faulting the state's massive sugar industry for the proliferation of toxic algae blooms near Atlantic estuaries. He has promised to expedite the construction of a reservoir south of Lake Okeechobee, expected to help ease the amount of toxic overflow into nearby estuaries. Also included are former lawmakers, including former Senate President Negron. Negron's legacy in the upper chamber is in part defined by his ushering of a bill that mandated the construction of a reservoir south of Lake Okeechobee to reduce discharges to the St. Lucie and Caloosahatchee estuaries.
— ROAD TO SESSION —
Slot and pari-mutuel revenue beats estimates — Slot machines and pari-mutuels are outpacing the tax revenue estimates state economists made three months ago, to the tune of $6.1 million. Next year looks even rosier, with new estimates predicting the eight South Florida facilities beat earlier estimates by $6.2 million next year. The revised numbers make for $202.2 million heading to the state education budget this year and $204.9 million next year. Still, the expansion of the Seminole Tribe of Florida's Hard Rock Hollywood Hotel & Casino in Broward is set to bring 1,600 more slot machines to the area, and could cause tax revenues to crater in coming years — the chief economist at the Governor's office predicts a dip of $20 million once the expansion is complete in late 2019.
"The elected vs. appointed debate: Lawmaker proposes to make Secretary of State an elected position again" via Mitch Perry of Florida Phoenix — Fernandina Beach Republican State Sen. Aaron Bean filed a resolution that would make the Florida Secretary of State an elected position as well as a member of the state Cabinet. One of his prime motivations is to provide a fifth vote on issues coming before the Governor and Cabinet. Sandra Mortham, a former elected secretary of state, told a House panel during the 2018 Session that the "consolidation of power" in the executive branch has led to conflicts of interest in the secretary of state's office. "It has become more difficult for the secretary because clearly, they have a chain of command to have to deal with issues," she said.
"'Hukill' financial literacy bill proposed" via the News Service of Florida — Honoring the late Sen. Dorothy Hukill, a Senate Republican has filed a proposal that would lead to requiring high-school students to take financial-literacy courses. Sen. Travis Hutson filed the motion (SB 114) for consideration during the 2019 Legislative Session. Under the bill, students entering ninth grade beginning in the 2019-2020 school year would be required to earn one-half credit in personal financial literacy and money management. The courses would include discussion of such issues as balancing checkbooks, completing loan applications and computing interest rates.
"Holly Raschein helps with Hurricane Irma claims" via Ryan Nicol of Florida Politics — State Rep. Raschein is set to hold a Wednesday event aimed at helping constituents sort through insurance issues following Hurricane Irma. On Wednesday, the Key Largo Republican will be joined by staff members of Citizens Property Insurance Corp. to help Monroe County property holders who are Citizens policyholders with any insurance issues they may have. "We're in the really hard part of the recovery now, which is getting through some of these claims and the longer road to rebuilding some of the homes that we lost," said Kate DeLoach, a Raschein legislative aide. Residents of House District 120 who own insurance through Citizens are invited to attend the event at the Big Pine Key Salvation Army building. Staff members from the insurance company are scheduled to be on hand from 10 a.m. until 5 p.m.
Happening today — The Broward County legislative delegation will hold workshops with the Broward County School Board, the Broward County Commission and the Broward League of Cities, school board workshop at 9:30 a.m., county commission workshop at 12:30 p.m., cities workshop at 2 p.m., Broward County Governmental Center, 115 South Andrews Ave., Fort Lauderdale.
— UNFILTERED OLIVA —
The new House Speaker is warming up to some of the complex and oft-recurring issues that face state lawmakers. 
But he's also shying away from some proposed changes.
In an interview with Christine Sexton of The News Service of Florida, Speaker Jose Oliva shed some light on what's to come between March and May.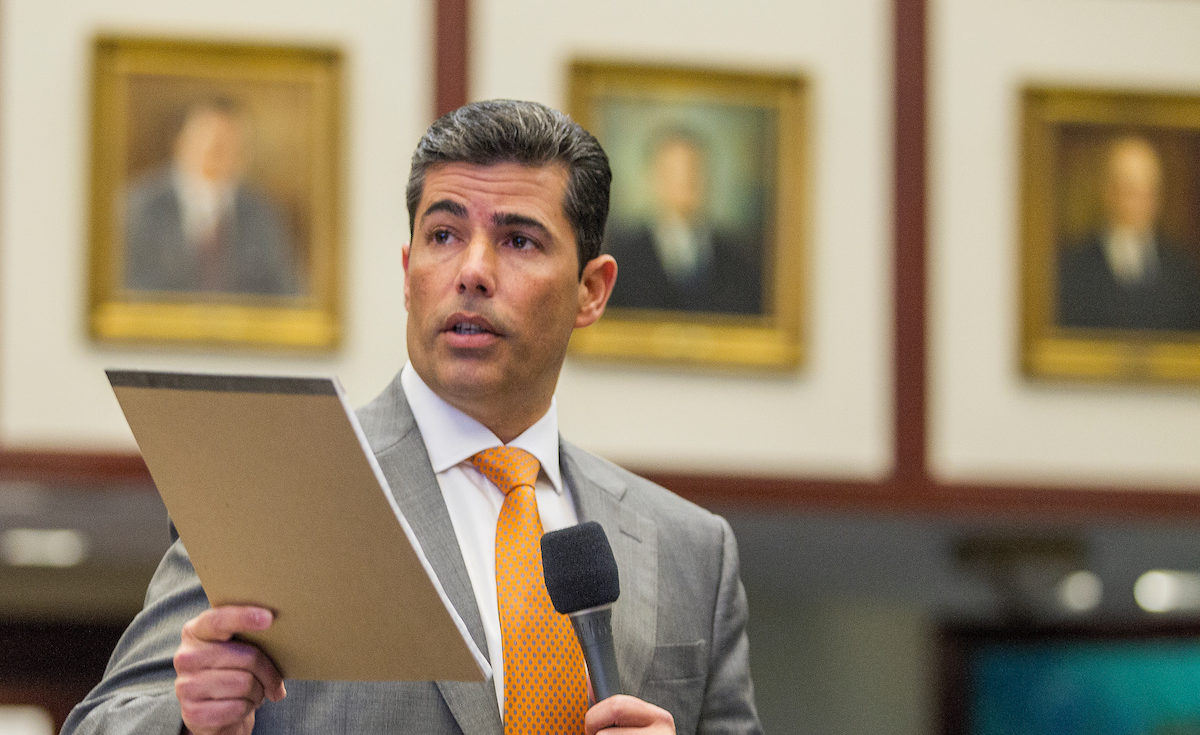 The Miami Lakes Republican is undoubtedly eyeing health care, "namely how much money is spent at hospitals or hospital-owned facilities," writes Sexton. 
So, what about the other stuff?
AOB abuse: "It certainly can be said that assignment of benefits, as it exists today, can lend itself to rampant overuse and in some cases, fraud," Oliva said. " … I certainly want to pursue an assignment of benefits reform that would significantly limit the ability for its misuse, because it's rather rampant."
Workers comp: As it relates to capping plaintiff attorneys' fees, Oliva said, "The idea of what we allow people to charge for their services is usually not something I'm very excited to control." 
Felon rights restoration: "I don't — in any way — plan to either slow play that or restrain it in any way," Oliva said referring to the passage of Amendment 4.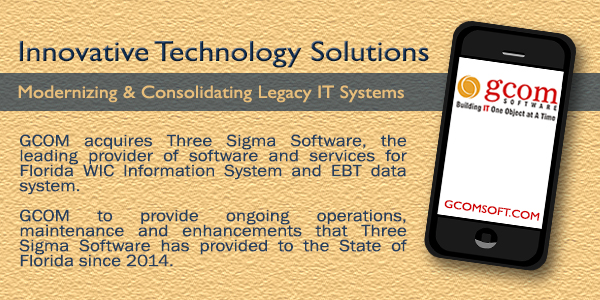 — STATEWIDE —
Happening today — Gov. Rick Scott and the Cabinet will meet and take up several issues, including a proposal to transfer state-owned land at the former Arthur G. Dozier School for Boys to Jackson County, a proposal to use money from the 2010 Deepwater Horizon oil spill to help shield timberland in Dixie County from future development and to decide whether to spend $6.4 million to purchase what is known as a "conservation easement" on nearly 20,000 acres of timberland near the Suwannee River and the Gulf of Mexico in the sparsely populated county, 9 a.m., Cabinet meeting room, The Capitol.
Assignment editors — Agriculture Commissioner Putnam will present Gov. Scott, Attorney General Pam Bondi and Chief Financial Officer Jimmy Patronis with Florida-grown Christmas trees from Bavarian Christmas Tree Farm in Tallahassee, 8:30 a.m., outside the Executive Office of the Governor, Plaza level, The Capitol.
"No pardons in line for Groveland Four as Rick Scott, Clemency Board postpone meeting" via Scott Powers of Florida Politics — Florida officials postponed Wednesday's scheduled final meeting of this administration's last Florida Executive Clemency Board, made up of Scott and the other members of the Florida Cabinet. The meeting was called off because of the death of former President George H.W. Bush and a memorial service in Washington, D.C. President Donald Trump has designated Wednesday as a National Day of Mourning in honor of Bush. Before the postponement, as with the other six Executive Clemency Board meetings that have been held since the Legislature's action, pardons were not on the agenda for the two men falsely convicted of rape and imprisoned, Walter Irvin and Charles Greenlee. The other two, Samuel Shepherd and Ernest Thomas, were killed in custody awaiting trial in one of the darkest recorded chapters of 20th-century racism in Florida. There was no indication of whether the agenda might be revised, and possibly take up the Groveland Four.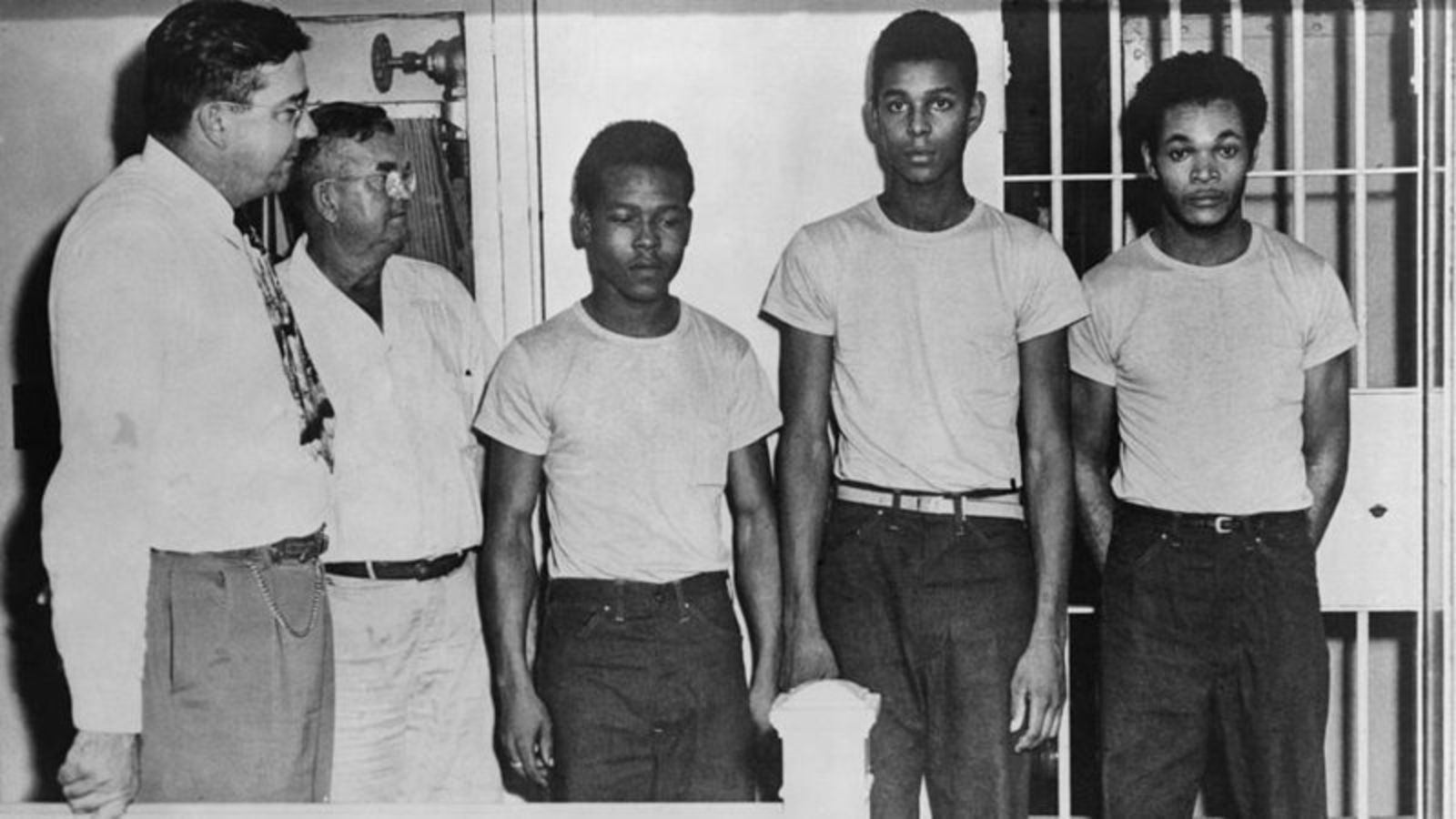 "Scott to attend service for former President Bush" via Jim Turner of the News Service of Florida — No other member of the Florida Cabinet is expected to travel to Washington for the service. Scott will attend the service planned for 11 a.m. Wednesday at the National Cathedral in Washington, spokesman McKinley Lewis said. Scott and the Cabinet will meet for what is their final scheduled Cabinet meeting. They were also scheduled to meet Wednesday as the state clemency board, but that meeting was postponed as Scott plans to attend the service in Washington. No makeup date has been set for the clemency meeting, said Kelly Corder, a spokeswoman for the Florida Commission on Offender Review.
"Hurricane insured losses top $4 billion" via the News Service of Florida — With nearly 130,000 claims filed, estimated insured losses from Hurricane Michael have topped $4 billion, according to numbers posted on the state Office of Insurance Regulation website. As of Friday, 129,876 claims had been filed from the October storm, with estimated insured losses of $4.01 billion. Most of the claims filed, 86,936, involved residential properties. Bay County had the most claims, with 78,185. It was followed by Jackson County, with 12,996; Leon County, with 8,970; Gulf County, with 7,439; Gadsden County, with 5,472; and Calhoun County, with 3,830, according to the state numbers.
"Judge backs revoking nursing home license after Irma deaths" via Jim Saunders of the News Service of Florida — Administrative Law Judge Mary Li Creasy traced a three-day chain of events that started when the hurricane knocked out the air-conditioning system at The Rehabilitation Center at Hollywood Hills. The events ended with seniors dying or being evacuated from the sweltering facility, where Creasy said temperatures on a second floor were recorded at more than 100 degrees. "Hollywood Hills' actions violated the rights of numerous vulnerable and medically fragile residents, particularly those who resided on the second floor of its facility, by failing to provide a safe environment," Creasy wrote. "The evidence clearly and convincingly demonstrates Hollywood Hills failed to properly monitor and hydrate its residents as temperatures continued to rise in the building, thus failing to provide appropriate health care and protective services. Hollywood Hills also failed to evacuate the premises when it became clearly uncomfortable and dangerous to the well-being of the patients."
ICYMI from last night's 'Last Call' — State gambling regulators say they'll rewrite — again — a proposed rule governing the drug testing of racing greyhounds. A notice of "rule development" was posted Monday in the Florida Administrative Register, the daily publication of proposed rules and public notices from state agencies … To be sure, such a rule will only be needed for the next couple of years; state voters this month OK'd a constitutional amendment banning betting on live dog racing. It becomes effective on the first day of 2021 … In October, an administrative law judge largely struck down the Division's previous proposed rule. Administrative Law Judge E. Gary Early struck down provisions on how greyhounds are chosen for testing on race days, how samples are stored, and at what temperature.
"FDLE to open inquiry into Rick Singh amid allegations he misused taxpayer money" via Gal Tziperman Lotan of the Orlando Sentinel — The review is not a criminal investigation, but could lead to one if agents from the FDLE Office of Executive Investigations decide it's appropriate, spokeswoman Gretl Plessinger said. "FDLE will conduct a preliminary inquiry to further assess these allegations for potential criminal conduct," Plessinger said. Plessinger did not know how long the inquiry will take. The FDLE review was sparked by a lawsuit filed in federal court earlier this month, Plessinger said. In the lawsuit, two ex-employees accused Singh of wide-ranging misconduct, from sexual harassment to falsifying documents to justify using public funds for personal trips. Singh has denied the allegations. He told the Sentinel that the suit is "a shakedown by two employees who essentially tried to extort money from me."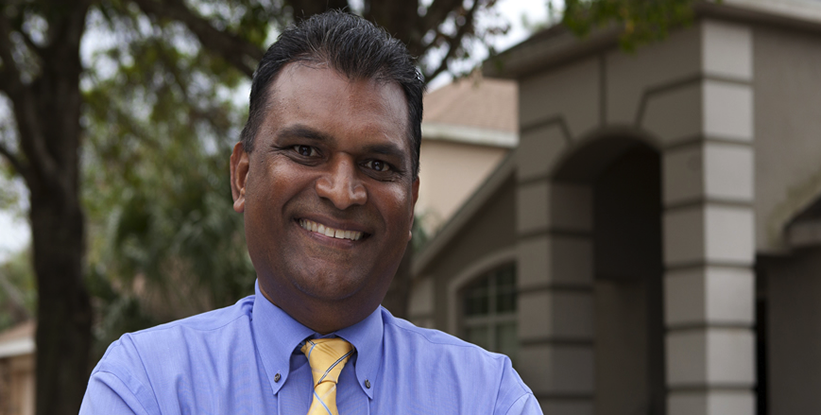 "He pointed a gun at a Hernando High student. Deputies talked to him minutes later. Why wasn't he arrested right away?" via Jack Evans of the Tampa Bay Times — Minutes after he admittedly pulled a gun on a teenager last week in the parking lot of Hernando High School, Robert Browsky stood in the school's office, ready to air his own grievances. And Bill Pope was ready to talk to him. Someone in the front office had just radioed Pope, a Hernando County Sheriff's deputy who serves as the school resource officer. A student said she'd seen an older man aim a gun at another student. Browsky waived his Miranda rights, then told Pope that a fast-driving teenager had threatened to beat him up as he walked his dog earlier that morning. Browsky said he drove to the school to complain about the teen. While in the school parking lot, he said, the teen tried to grab his phone when he tried to take a photo of the teen's truck. Browsky said he feared for his own safety. But his version didn't square with those of the teenage witnesses. Hernando Sheriff Al Nienhuis said those discrepancies were part of the reason it took more than a day to arrest Browsky after an incident that drew on two of Florida's most heated subjects, the stand your ground self-defense law and school security.
"West Palm child's death from 'numerous unexplained injuries' starts DCF probe" via George Milan of the Palm Beach Post — A 1-year-old boy died Nov. 24 after having been brought to a hospital nearly a month earlier with "numerous unexplained injuries," according to a Florida Department of Children and Families report. The agency also did not release what city the child lived in, but West Palm Beach police confirmed they are investigating the case. The death has not been ruled a homicide, pending a report from the Palm Beach County Medical Examiner's Office, a city police spokesman said. The DCF report is heavily blacked out but states the baby was left in the car of the mother's 28-year-old boyfriend "who was not supposed to have contact" with the child.
"Constitutional question clouds medical marijuana case" via Jim Rosica of Florida Politics — Circuit Judge Karen Gievers has asked attorneys whether a new constitutional amendment should guide her decision over how many retail stores medical marijuana providers in the state can open, and where. Court records show that Gievers asked lawyers for Trulieve, a medical cannabis company, and the state's Department of Health for opinions on the applicability of one part of Amendment 6. That measure is better known for creating a crime victims' 'bill of rights' and for increasing the state's judicial retirement age from 70 to 75. But it also requires the state's judges "to independently interpret statutes and rules rather than deferring to (a) government agency's interpretation," according to its ballot summary.
"Medical marijuana company warns of data breach" via Jim Rosica of Florida Politics — A medical marijuana provider in Florida warned customers of a data breach involving its website. AltMed, which does business as MüV, posted on its Facebook page Saturday. A customer had alerted it earlier that day that "customer information could be accessed through a search utility on (the) website. Within 10 minutes, our Information Technology staff removed the search engine function." Customers whose information may have been released will be notified, spokesman Todd Beckwith said. "Otherwise, we'll provide more information as our experts work through their process."
"Bed tax brawl: Airbnb sues Palm Beach County" via Drew Wilson of Florida Politics — Airbnb filed suit against Palm Beach County Monday over the county tax collector's charge that the vacation rental company should be policing listings on its platform for users who aren't paying bed taxes. … The lawsuit centers around an ordinance that requires users who list homes on the site to register with the county, pay an annual fee and submit a monthly tax return for the 6 percent bed tax Palm Beach County levies on short-term rentals. …, hosts who don't give the county their cut can be assessed a fine of up to a $500 per day per unit. And Palm Beach County Tax Collector Anne Gannon believes Airbnb should be responsible for ratting out users who don't comply with PBC's ordinance. Citing Section 230 of the Communications Decency Act, Airbnb says Gannon's assertion is malarkey. If PBC wants that money, the onus is on them, not Airbnb, to follow up with users.
"FSU groups demand action against ex-Pi Kappa Phi fraternity members after Instagram photo" via Byron Dobson of the Tallahassee Democrat — The latest episode involves a photo under the heading, "FSU Pi Kappa Phi Reunion," credited to Nick Napoli, a Student Senate member. The photo on Instagram depicts some fraternity members wearing sombreros, multicolored ponchos, and fake handlebar mustaches. The text reads: "We don't pay cover or taxes." Student organizations at FSU are demanding the administration take action against those students in the photograph. The fraternity was shut down last fall by its national office following Andrew Coffey's death. The Lighthouse Point native died from alcohol poisoning following an off-campus party.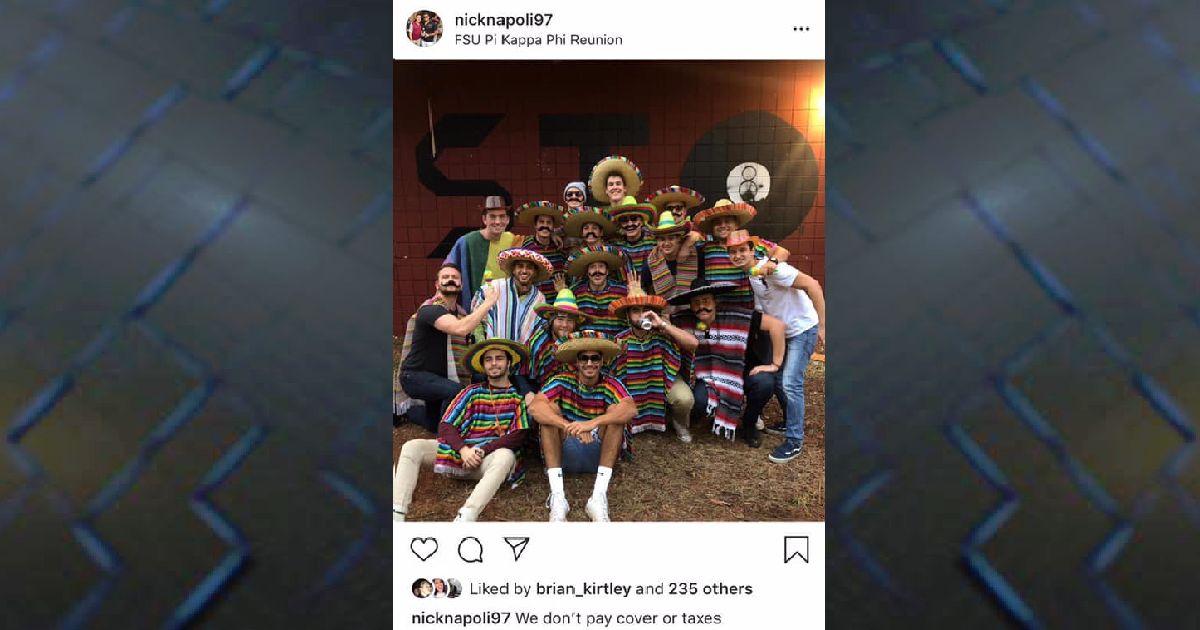 "Groups file lawsuit on behalf of Florida Keys resident who was almost deported — despite being U.S. citizen" via Mitch Perry of Florida Phoenix — The American Civil Liberties Union of Florida and the Southern Poverty Law Center filed a federal lawsuit against Monroe County Sheriff Richard Ramsay. According to the suit, Monroe County resident Peter Brown turned himself into the Monroe County Sheriff's Office on April 5 for a probation violation. He thought he would be in jail at the Monroe County Detention Center only until the probation violation was resolved, and that he would then be released. However, after the Sheriff's Office booked Brown and submitted his fingerprints to ICE, the federal immigration agency told Monroe County that Brown was undocumented and requested that they hold him for 48 hours until ICE agents could pick him up. That was even though Brown insisted to Monroe County Sheriff deputies that he was a U.S. citizen, and "told multiple jail officers" that he had a birth certificate at home that proved his citizenship.
"Gulf Power announces new dates for Economic Symposium" via Florida Politics — The longest-running annual conference focused on Northwest Florida economic development was put on the back burner when Hurricane Michael tore through the Panhandle, but Gulf Power says it's coming back in mid-April. … The 22nd Economic Symposium is now scheduled for April 17 through April 19 at the Sandestin Golf & Beach Resort in Miramar Beach. … The symposium was originally scheduled to begin Oct. 10, the same day the Category 4 storm made landfall near Mexico Beach. Michael killed at least 50 people, including 43 Floridians, and caused billions of dollars in property damage. … Gulf Power said the slate of speakers lined up for the original dates might change, but the rescheduled symposium will have the same theme — "Our Time. Our Place. Our Now!" — and the agenda will be similar. … more details and registration info will be available in January.
— EPILOGUE —
"Andrew Gillum campaign looks toward 'next steps' after defeat" via Jacob Ogles of Florida Politics — An email headlined "The Mid-Terms are over … Now What?!' was blasted out to supporters statewide Sunday evening, encouraging those who worked to elect Gillum as Governor to continue the fight. "The organizing, canvassing, phone banking and hard work we put into this campaign has grown into a Movement," the email blast reads. The piece encourages volunteers to sign up for a "Next Steps" effort, linking to a website gathering information. Supporters can sign up to receive emails on the "Next Steps Conversation," about voter registration, voter education, and engagement, or ballot protection, all priorities of Gillum in the wake of his ultimately unsuccessful bid for Governor.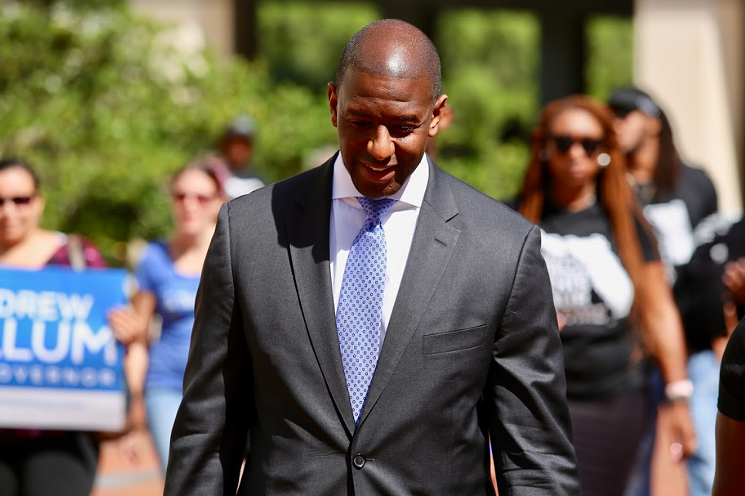 "Florida elections officials gather in Sarasota after the recount" via Zac Anderson of the Sarasota Herald-Tribune — "The system worked very, very well in 66 out of 67 counties," said Alan Hays, a former GOP state Senator who now serves as the Lake County Supervisor of Elections. "So we need to do some tweaking here and there, no major changes." Hays chairs the legislative committee of the Florida State Association of Supervisors of Elections, which continued its meeting at The Westin Sarasota. The FSASE is proposing a handful of changes to state law, including mailing absentee ballots earlier, allowing elections officials to begin counting absentee ballots earlier and giving voters an extra day to rectify signature mismatches on absentee ballots. Other than that, the FSASE — which represents Florida's 67 elections supervisors — largely is recommending to stay the course with the current election laws, some of which were challenged in court in recent weeks or criticized by various elections officials.
— D.C. MATTERS —
"Congress plans to delay shutdown deadline, border wall fight until the Friday before Christmas" via Jacob Pramuk and Ylan Mui of CNBC — The House and Senate plan to vote this week to push the government shutdown deadline back two weeks, delaying another immigration fight and a possible lapse in funding. Both chambers aim to approve a funding extension by voice vote before Friday's government shutdown deadline. The measure would keep the government open through Dec. 21. The Republican-controlled Congress hoped to strike a spending deal with Democrats this week, even as Trump's demand for $5 billion to fund his proposed border wall raised the prospects of a partial government shutdown. But President George H.W. Bush's death and funeral arrangements shifted the focus in Washington away from funding talks this week.
"Congressional Democrats blast Betsy DeVos over anti-victim sexual abuse policy" via Janelle Irwin Taylor of Florida Politics — Democrats in the U.S. House are calling on Secretary of Education DeVos to reconsider changes to the federal Title IX program that protects students from discrimination, including sexual misconduct, harassment and assault. A group of 77 House Democrats including Tampa's Kathy Castor penned a letter to DeVos calling her latest proposal scaling back Obama-era protections "a blatant attempt to silence survivors of sexual harassment and violence." The proposal, which the public now has less than 60 days to comment, has four key provisions critics say protect abusers and learning institutions at the peril of victims.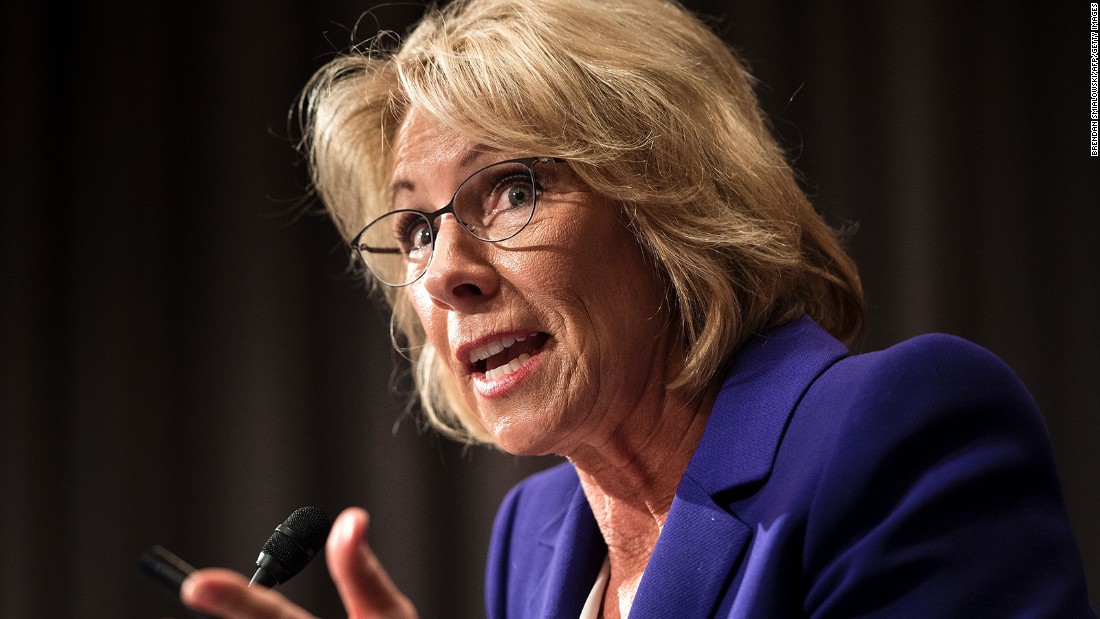 "How the Miami Herald investigated Jeffrey Epstein — and his many enablers" via Julie Brown of the Miami Herald — After the nomination of former Miami U.S. Attorney Alexander Acosta to Trump's Cabinet, the Herald began to take a closer look at what role Acosta played in helping orchestrate a secret plea bargain that prosecutors struck with Epstein in 2007, and finalized in 2008. In the 10 years since Epstein's case was closed by the FBI, about two dozen civil court cases had been filed, often alleging that Epstein's sex crimes with underage victims were far more serious than prosecutors led the public to believe. Besides sorting through volumes of court documents, the Herald also began the process of trying to locate Epstein's victims — most of whom were labeled in court documents as Jane Does to protect their identities as minors. Reporter Brown was able to identify about 80 possible victims, now in their late 20s and early 30s. She located about 60 of them who live around the country and abroad. Eight were willing to talk about the case — four of them on the record. Many of the women said they had never told anyone of the abuse because they were too ashamed and already felt that the criminal justice system had failed them.
— OPINIONS —
"The Florida Supreme Court should include an African-American" via the Tampa Bay Times editorial board — This isn't about quotas. It's about ensuring fair representation and opportunity across the board. With Florida becoming younger and more diverse, the nominating commission had ample opportunity to reflect the changes taking place in a state with more than 3.5 million African-American residents. But none of the six black applicants for the vacancies made the commission's list, drawing sharp criticism especially from black political leaders and civil rights activists. The governor doesn't have the legal authority to reject the commission's entire list of nominees, but there is a window for DeSantis to ask for additional names. DeSantis has an opportunity to immediately demonstrate he will be a governor who serves all Floridians, regardless of race or political party. He should ask the nominating commission to add more names to its list of Supreme Court nominees to give him the opportunity to appoint an African-American to the court.
"Amit Vijapura: Florida needs to take this step to help fight opioid epidemic" via Florida Politics — In the midst of an ongoing opioid epidemic, why would anyone want to tie the hands of physicians who are working tirelessly to help patients break the cycle of addiction? That is exactly what is happening by the state of Florida and by some of the state's largest insurance companies. Both are systematically denying physicians the option of offering patients an FDA-approved and widely accepted opioid addiction medication. And they are doing so for no logical reason. They are wrong to deny physicians — and the patients we treat — access to effective (and yes, cost-effective) options and that's not just me saying it. I am talking about long-established drugs that are widely accepted across this country and by the FDA as being an effective option for doctors and the patients we treat for opioid addiction. In closing, I want to stress that I am merely advocating for the option. I am not advocating that one drug be required or preferred over another, but only to let the doctor make that choice in consultation with his or her patient.

— MOVEMENTS —
Negron tapped as GEO Group general counsel — Former Senate President Negron has picked up a new job: General counsel to private prison company GEO Group. POLITICO Florida's Matt Dixon reports that the Stuart Republican will start his new gig Tuesday. The hire was announced via a late-November filing with the Securities and Exchange Commission. Negron did not provide comment his new position, but the SEC filing touted his "decades of legal experience." Negron is replacing exiting general counsel John Bulfin, who announced his retirement on Nov. 26. Ahead of the 2018 election, Negron announced he wouldn't serve out the rest of his term, which was set to expire in 2020. Gayle Harrell won the special election to replace him in SD 25, which covers all of Martin and St. Lucie counties as well as part of Palm Beach.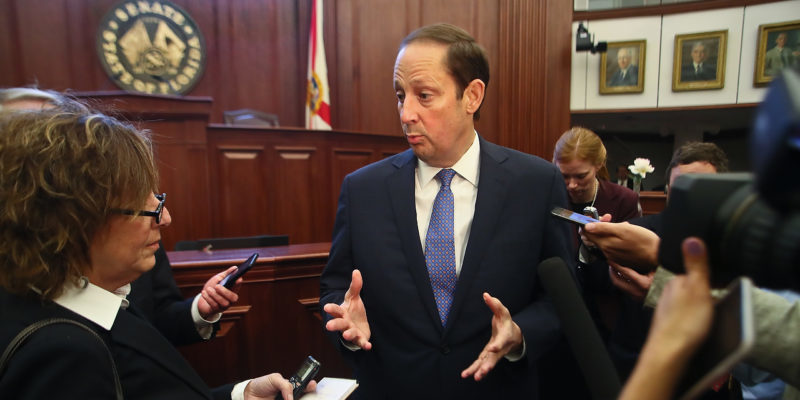 "Personnel note: School Board group announces new president, director" via Florida Politics — The Florida Coalition of School Board Members, a conservative-leaning org that champions fiscally responsible school board members, announced Monday that it has brought on a new president and director. … Tina Descovich, the current chair of the Brevard County School Board, will take over for exiting President Bridget Ziegler. … Also announced was Okeechobee County School Board member Joe Arnold's ascendancy to the director spot. … In handing over the reins, Ziegler said "the future is bright for students and families in Florida, and I could not be more excited about the direction of the FCSBM under Tina's leadership. Furthermore, the addition of Joe Arnold ensures that the needs of smaller, rural counties have a seat at the table as well."
Personnel note: Matthew Ladner new editor of redefinED — Ladner on Monday said he's "taken a new gig at the Arizona Chamber of Commerce and Industry and as editor at redefinED," the news blog of Step Up for Students. It's the state-approved nonprofit scholarship funding organization that helps administer two scholarships for Florida schoolchildren: the Florida Tax Credit Scholarship Program for low-income families and the Gardiner Scholarship for children with certain special needs. Ladner replaces Travis Pillow, who moved with his significant other to New Orleans. Ladner also has been a senior adviser of policy and research for the Foundation for Excellence in Education.
Spotted — Capital City Consulting's Justin Day at Tampa International Airport. The Tampa-based lobbyist was jetting to New Orleans for the Democratic Governors Association.
— ALOE —
"Big states missing out on online sales taxes for the holidays" via Pew Stateline — Big states such as California, New York and Texas (Ed. Note — … and Florida) likely will miss out on millions in sales tax revenue this holiday shopping season because they have failed to implement laws and regulations for collecting state sales tax from online purchases. While the U.S. Supreme Court gave states the go-ahead in June to begin collecting sales taxes from all online purchases, it was up to the states to write and put into effect the statutes and rules to make that happen. A host of states have done so, but disputes about how to carry out the court ruling, including a clash over how much business an online seller has to do in a state to get tagged with collecting and remitting taxes, has stalled implementation in some big states.
"Realistic 'Clark Griswold' Christmas decoration has people calling 911" via WFLA — A Texas family decided to kick off their fun old-fashion family Christmas by putting up a display recreating a scene from "National Lampoon's Christmas Vacation." The Heerlein family recently put the decorations up on their Austin home for a contest. The display is meant to look like the scene from "Christmas Vacation" where Clark Griswold hangs from the roof while putting up Christmas lights. The family bought a dummy online and left him hanging from the roof by his hands. They also positioned a ladder beneath to make it look like it's tipping over. But some people were fooled and thought a real person was hanging from the gutter. A veteran passing by rushed over to the ladder and moved it while shouting, "Can you reach it?" The man then called 911. Police say about a dozen other people did too.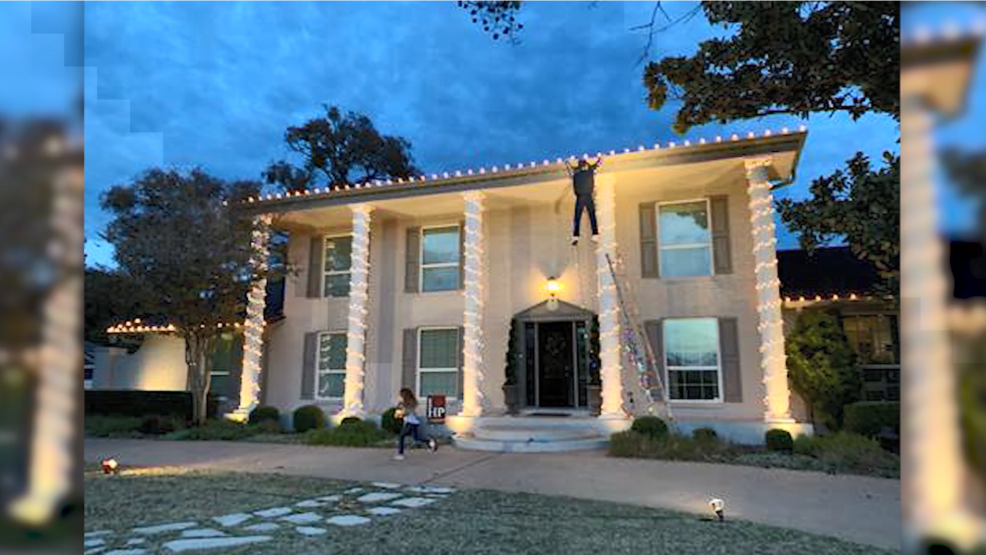 "Gas prices down to 16-month low" via John Hielscher of the Sarasota Herald-Tribune — The average price for a gallon of regular gas in the Bradenton-Sarasota-Venice market was $2.23 on Monday, down another 9 cents for the week. Local pump prices have now dropped 35 cents in the past month, AAA said. But prices throughout November, while averaging 25 cents less than October, were still the highest for that month in four years. "Compared to when pump prices peaked in May, Florida drivers are saving an average of $9 every time they go to the pump," said Mark Jenkins, spokesman at AAA in Tampa. "Plunging oil prices have made gasoline far less expensive to produce. Oil prices sank to 14-month lows because there's so much oil in the global market and not enough demand to absorb it. OPEC and Russia hope to change that. They meet on Thursday to discuss a production cut, in hopes of boosting oil prices." Drivers in Panama City paid the most in Florida, at $2.73. The cheapest gas was in Tampa-St. Petersburg-Clearwate­r, at $2.17.
— HAPPY BIRTHDAY —
After a delayed flight, we returned home early Monday morning, so yesterday's Sunburn left out birthday wishes for the legendary Ron Book, as well as our friend, the incredible Carrie O'Rourke, and our colleague Bruce Ritchie. Celebrating today is Jason Rodriguez, an alum of the Attorney General's office now working for BayCare.