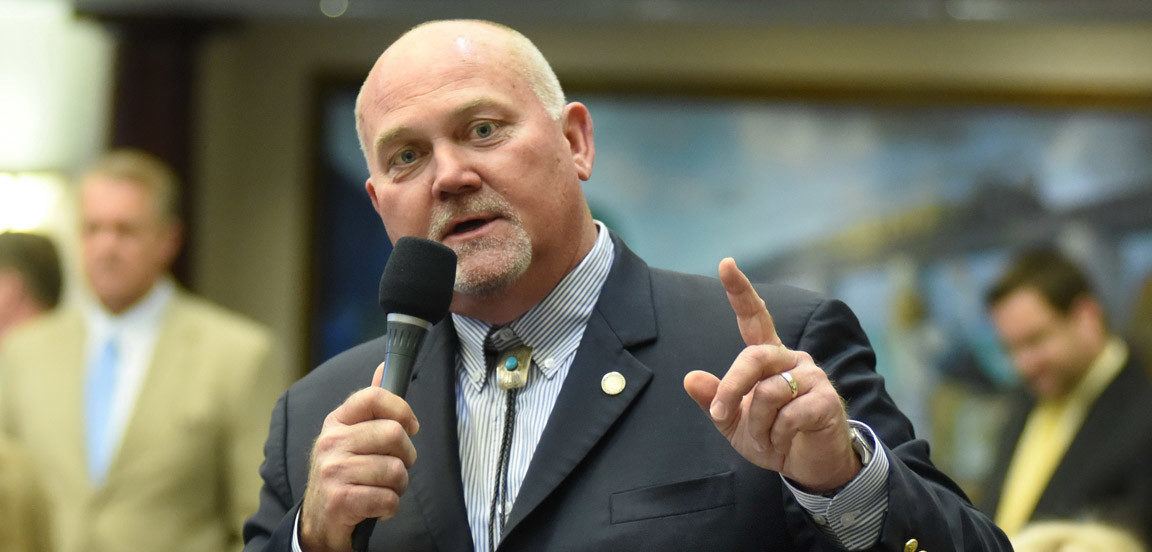 Former congressional candidate Neil Combee didn't know what hit him in the final days of the Republican primary in Florida's 15th Congressional District. He'd outraised his opponent — by enough, he thought, he could keep money in the bank for the general election.
Then came the barrage of attack mailers.
"We didn't know what was happening behind the scenes," Combee tells Florida Politics. "We were blindsided in broad daylight. Now it all makes sense."
Republican opponent Ross Spano, as it turned out, came into a large amount of money just before the election, not from fundraising but from a personal loan illegally funneled into his campaign account in the guise of a loan from the candidate.
Spano on Saturday admitted in a letter to the Federal Election Commission he'd borrowed more than $180,000 from two individuals, Karen Hunt and Cary Carreno.
Some $70,000 of that came before the Aug. 28 primary, when to the surprise of many Spano beat Combee.
Of course, Combee didn't know then to check Spano's financial disclosures or to scrutinize rapid expenditure reports. "We weren't doing opposition research," he said. "We were just going out and saying what we stand for and believe."
But he did note what he saw in plain view. A supporter complained to the FBI that a campaign stunt by Spano to cover concealed carry courses for voters seemed a lot like a bribe.
When Spano started offering gas rebates to highlight an unpopular tax vote Combee took as a Polk County Commissioner, Combee publicly slammed the move as a "blatantly illegal attempt to bribe voters."
But Combee credits Democrat Kristen Carlson with finding the good stuff. Spano's general election opponent started noticing the candidate's failure to file all of his finances. In fact, Spano never did so until a couple of days before the general election.
That's where the disclosures of personal loans to Spano first publicly appeared.
Spano won the general election anyway.
But Carlson didn't let up. She sent a letter to the FBI calling for a criminal investigation. Spano's team called that a political stunt.
Then this weekend, Spano admitted he'd wrongly used personal loans for his campaign, and said he'd gotten bad advice on the legality of the maneuver.
Combee doesn't buy it. Why does a former Attorney General candidate not understand the law well enough to know a personal loan being used to finance a campaign effectively serves as a donation? And how can that excuse work now?
"Had I known that the remedy may be to say I got bad advice and ask for forgiveness," Combee said, "I bet I could have found some sugar daddy that needed a friend in Congress to 'loan' me a wad."
But that obviously runs around campaign finance law, Combee said.
That's why out of eight candidates running in the 15th District, only Spano faces these accusations of . Only Spano failed to file his financial disclosures. Only Spano faces accusations he bribed voters.
The most revelation prompted a call by Florida Politics editor Peter Schorsch for Congressional leaders to deny Spano his seat.
Combee's thoughts? He simply noted that in the world of law enforcement, there's a word for people who repeatedly violate the law, whether they claim ignorance or not.
"If you commit a crime, then you are a criminal," COmbee said.