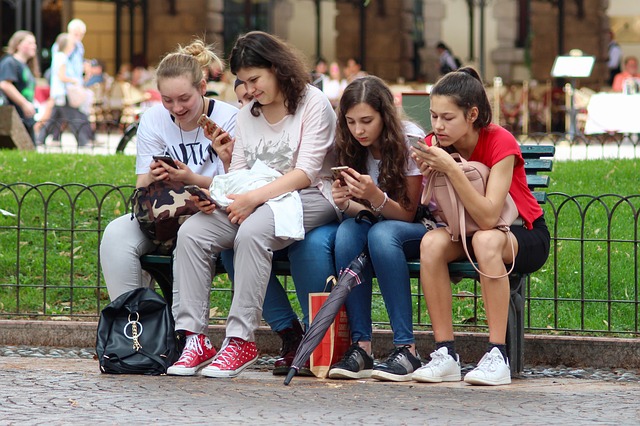 A new survey likely to startle parents finds two-thirds of teenagers engaged in at least one kind of "risky behavior" while online, whether that means sending dirty pictures, encountering cyberbullies or meeting up with strangers.
Teenage girls, the poll finds, place themselves at greater risk.
The poll, done in partnership with the No Bully and the Tyler Clementi Foundation, comes as AT&T promotes a ScreenReady program, in pilot stage, to help users manage parental controls through in-store education program.
And the new statistics show reason to take advantage. The survey found 72 percent of teens admit to regularly accessing inappropriate materials online, despite 75 percent of parents believing they took the steps to limit access to such material.
Among teenagers, 98 percent of whom have access to their own device and 85 percent of whom spend at least three hours a day online, the poll find 57 percent know how to hide content from their parents.
The survey shows more than half of teenagers experienced some form on online bullying.
More alarming, the poll finds 19 percent of teenagers girls sent sexually explicit photos, and 9 percent of boys did the same.
Teenagers also use social apps to meet people online. The poll finds 17 percent of girls met a stranger they first encountered through an app, and so have 12 percent of boys. More than a quarter of those surveyed lied about their age online.
Connections may be happening in ways in which parents remain largely unaware—or at least which they don't consciously consider. While just 4 percent of millennial parents believe their young children interact with strangers online, 71 percent of parents know their pre-teens play online games that involve interacting with others and 37 percent of children ages 3 to 7 play those games.
Parents of teenagers seem less aware how many games involve stranger interactions. More than 70 percent of teenagers say they play such games, but only 57 percent of parents of teenagers knew that.
The news comes as a higher percentage of children enjoy constant online access. The poll finds 84 percent of children ages 3-7, 96 percent of children ages 8-12, and 98 percent of teenagers have sole access to an internet-connected device.
And while 80 percent of young parents worry their children spend too much time on line, the vast majority still admit they will give kids a device just to keep them busy.
The survey sees more naiveté among adults than children when it comes to how devices get used. Some 70 percent of parents believe they sufficiently monitor their children's internet habits, but most teens say they can easily hide their activity.
Pollsters surveyed 500 teenagers in New York City, 500 parents of teenagers and 500 millennials with younger children.