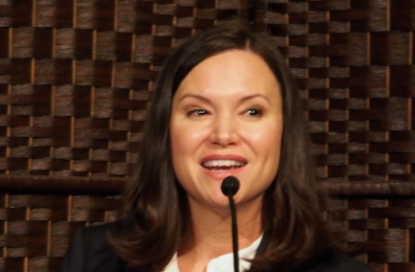 Attorney General-elect Ashley Moody signaled she will crack down on fentanyl distribution after a decision by China to label the synthetic drug as a controlled substance.
"Chinese companies are the largest fentanyl suppliers directly and indirectly to the US," Moody tweeted Sunday.
"I will aggressively fight our opioid epidemic and am glad to see more positive action from the federal government. Together we can end this epidemic."
Moody linked online to an Associated Press article reporting Chinese President Xi Jinping agreed to re-classify fentanyl after a meeting with U.S. President Donald Trump at the G20 Summit in Argentina.
White House Press Secretary Sarah Sanders told the AP that "people selling fentanyl to the United States will be subject to China's maximum penalty under the law."
While tariff negotiations became the big headline from the meeting between Trump and Jinping, the most important news for Moody's office had to do with the narcotics discussion.
Florida experienced a spike in opioid overdoses in recent years, with 2,798 fatal overdoses in 2016, according to the National Institute on Drug Abuse. That's a higher per capita fatality rate than the nation as a whole.
That includes 1,566 synthetic opioid-related deaths in Florida, up from 200 as recently as 2013. Fatal overdoses from synthetics in 2016 for the first time ever outnumbered those from prescription opioids, which were responsible for 1,183 deaths in Florida the same year.
Outgoing Attorney General Pam Bondi made fighting fentanyl a priority, earlier this year signing onto a letter encouraging Congress to pass the top Overdoses of Fentanyl Analogues Act, or SOFA Act.
Moody made fentanyl abuse a central part of her campaign for Attorney General this year. She said during a panel discussion in Sarasota early this year that the synthetic was "much more dangerous and deadly" than heroin, as reported by the Sarasota Herald-Tribune.
Moody in November defeated Democrat Sean Shaw for the Attorney General post and will be sworn into office in January.