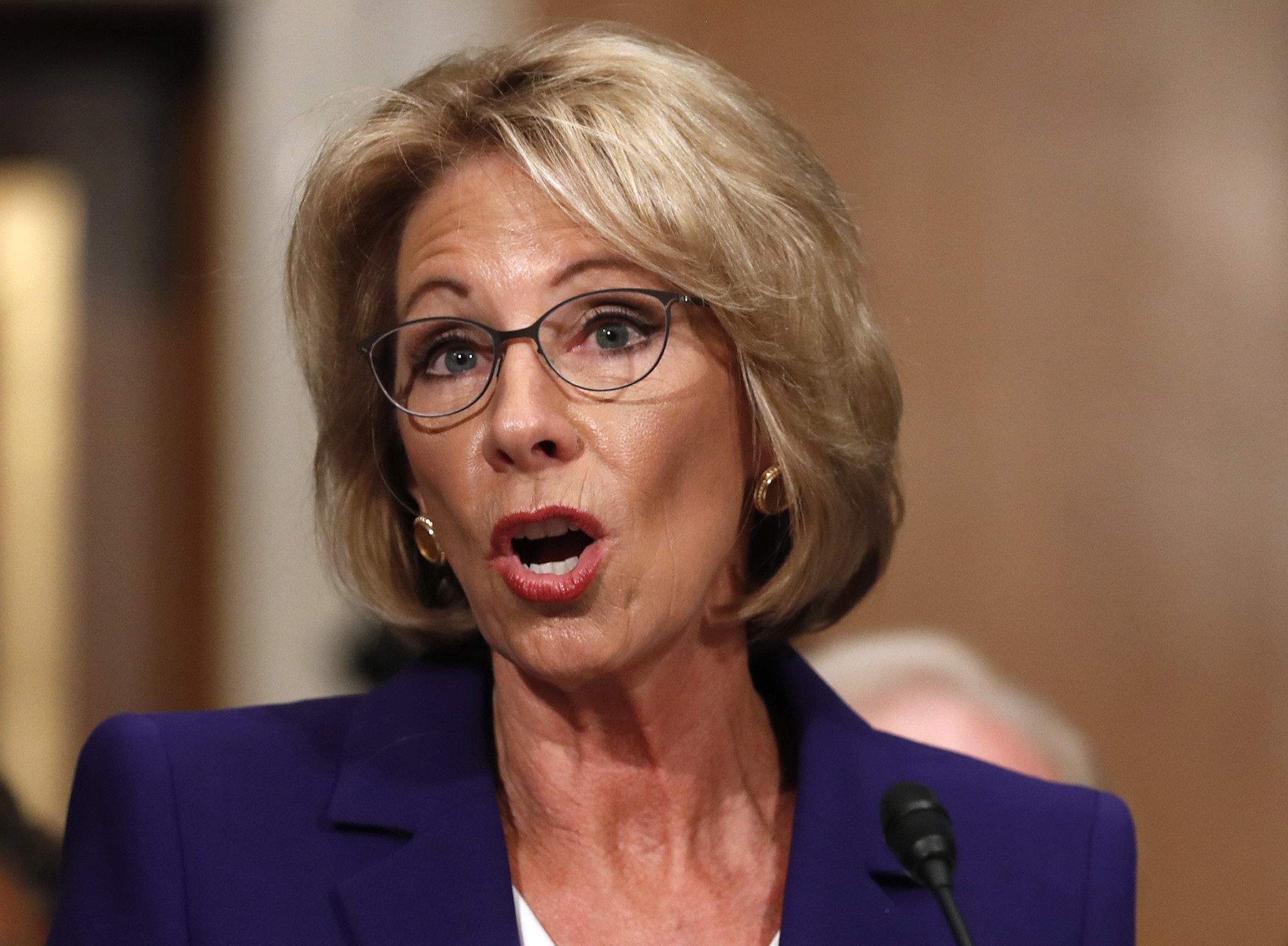 Democrats in the U.S. House of Representatives are calling on Secretary of Education Betsy DeVos to reconsider changes to the federal Title IX program that protects students from discrimination, including sexual misconduct, harassment and assault.
A group of 77 House Democrats including Tampa's Kathy Castor penned a letter to DeVos calling her latest proposal scaling back Obama-era protections "a blatant attempt to silence survivors of sexual harassment and violence."
The proposal, which the public now has less than 60 days in which to comment, has four key provisions critics say protect abusers and learning institutions at the peril of victims.
First, the proposal redefines sexual harassment as an act that is "so severe, pervasive, and objectively offensive that it effectively denies a person equal access" to education.
Under that narrow definition, a victim of sexual assault or other abuse might not ever have their case heard by a school or have the situation remedied.
"This means that schools will not only be able to ignore thousands of victims of sexual harassment, but students will also have to have their education severely disrupted before they can even file a complaint," the letter reads.
A second change limits the instances in which schools must respond to sexual misconduct allegations to incidents that occured on campus. As the letter points out to DeVos, that means a young girl attacked at a park near her school would not be guaranteed protections from her attacker at school.
Under the Obama-era rules, such a victim would have rights including having the attacker removed from similar classes or even the school.
"The epidemic of sexual harassment and violence in our K-12 schools and on college campuses continues to be a threat to students' rights to pursue their education," the letter reads.
A third provision also limits the number of people at a school with authority to actually do anything about allegations. The rules would only hold a school liable for abuse if only a narrow set of school staff authorized to field complaints were aware of them.
"We cannot condone proposals that will result in fewer survivors coming forward to report their assaults and make it harder for those who do to seek justice," Congressional critics wrote.
The proposed rule change also calls for a much more narrow burden of proof for offenders that requires the case to be "clear and convincing" rather than providing a "preponderance of the evidence," which is the burden used in civil litigation and civil rights cases.
The detracting members of Congress wrote the provision "perpetuates the myth that women and girls cry rape."
Last updated on December 3, 2018