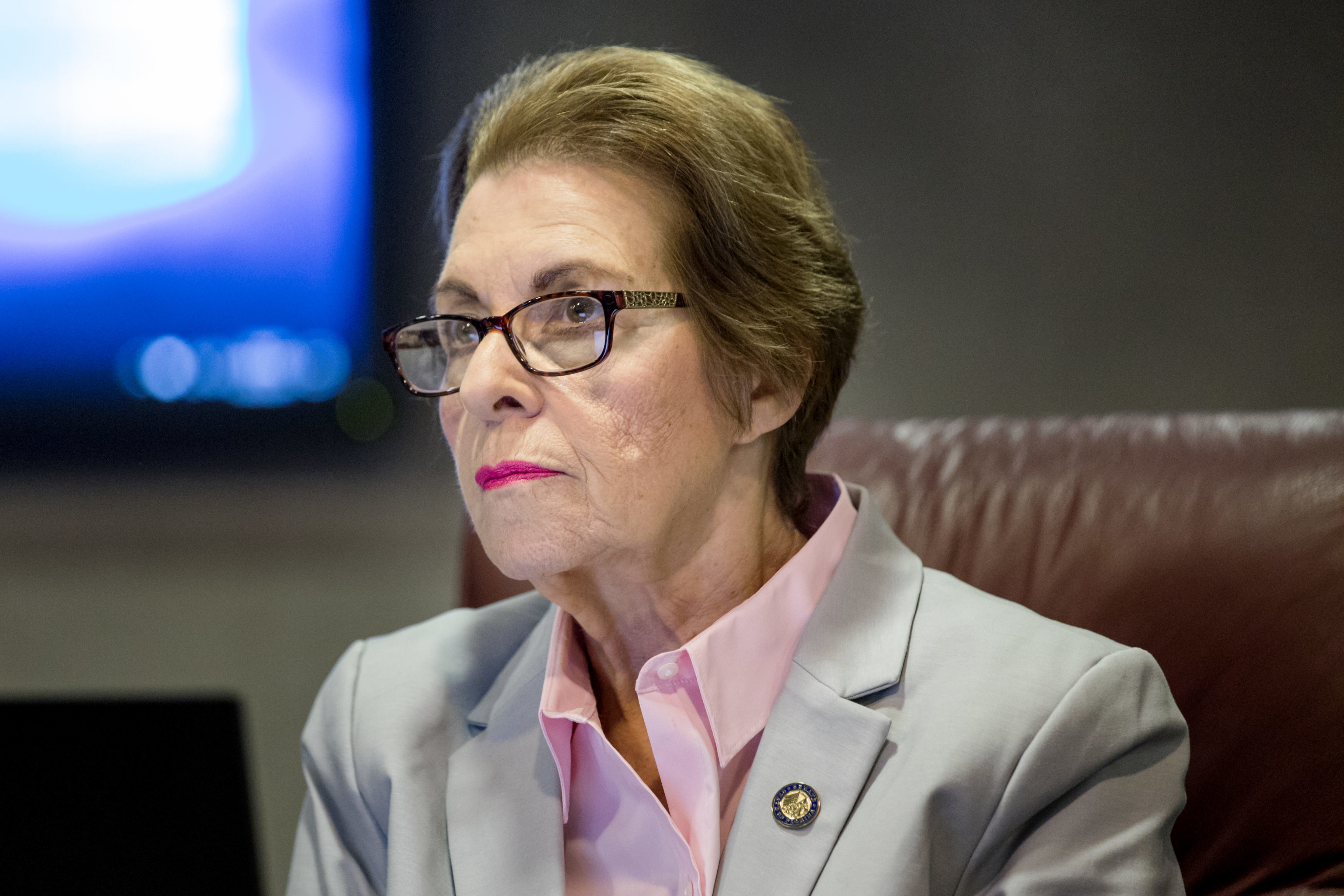 Late last week, state Sen. Travis Hutson honored his colleague, the late Sen. Dorothy Hukill, by introducing legislation that would help Florida students gain financial literacy.
The St. Johns County Republican filed SB 114, which would "amend Florida Statute to require all students entering the 9th grade beginning in the 2019-2020 school year complete one-half credit dedicated to personal financial literacy and money management."
Students will learn how to balance checkbooks, figure out local and federal taxes, and manage personal debt.
Hutson named the bill the "Dorothy L. Hukill Financial Literacy Act" after Hukill, who previously advocated for this legislation.
"Senator Hukill understood that all students need adequate instruction in financial literacy to be successful, Hutson said, saying he was "proud to continue [her] legacy in the Florida Senate and ensure that all of our students are prepared for life after high school."
The bill already has a House companion and sponsor, one with a close relationship Hukill, who died in October after a battle with cervical cancer.
Newly elected state Rep. Elizabeth Fetterhoff, a former aide to Hukill, represents Volusia County and is uniquely positioned to carry the bill on the House side.
"We need to prepare our students to deal with real-world financial situations prior to them graduating high school. Financial literacy is a life skill every student should have the opportunity to learn and this requirement will make that possible," Fetterhoff said.
If the bill becomes law, it will be the culmination of years of effort by Hukill. She first filed legislation to this effect for the 2014 Legislative Session.
"Our students should be entering the workforce, going to college or vocational/technical school with the skills to manage their financial resources effectively for a lifetime of financial security," Hukill said at the time. "These skills don't come naturally, and we must prepare our students to take charge of their personal economic well-being,"
By 2017, the entire Senate was on board with the concept, though the House has proved to be a heavier lift thus far.
Florida, per the Center for Financial Literacy, has a "B" on an A-F scale when it comes to financial literacy education already.
Why not an A? "It is not clear how Florida measures student achievement in financial literacy."
"For the past six years, legislation has been introduced that would require all Florida high school students to take a course in personal finance as a graduation requirement … Should this legislation pass and be signed by the Governor, Florida's grade will increase from a B to an A."