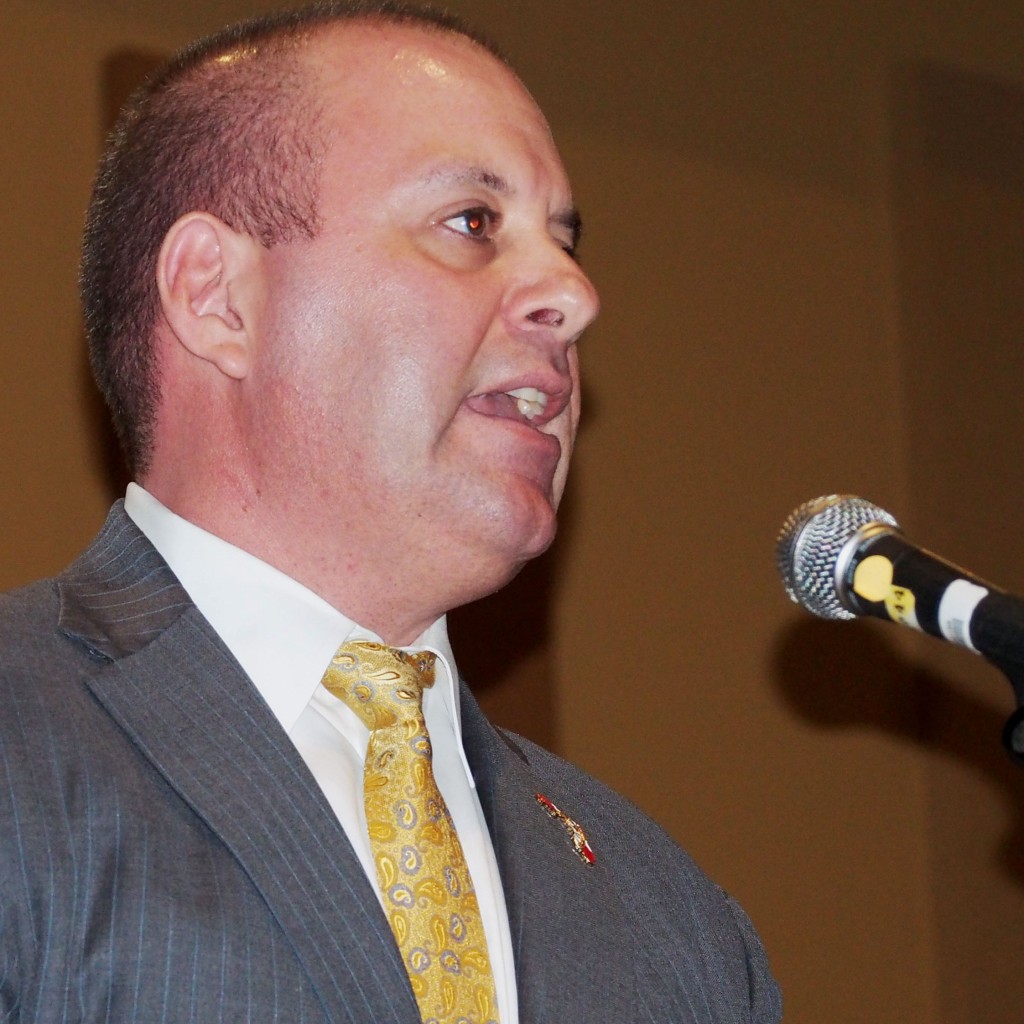 After serving two terms, Blaise Ingoglia is stepping down as chair of the Republican Party of Florida.
He announced the move Tuesday, citing the support of term limits for RPOF members. Ingoglia also serves as a state representative from House District 35 in Hernando County,
In 2015, Ingoglia rose to power in what was primarily an insurgency against Gov. Rick Scott's Party control; he then oversaw largely successful election cycles in 2016 and this year.
"After much consideration, I have decided to not run for a third term as RPOF Chairman," Ingoglia said in a release from the Party. "Many people dream of going out on top, and with the unprecedented and undeniable success the Republican Party of Florida has had over the past four years, this is my opportunity. We won back-to-back Super Bowls when the 'chattering class and pundits' were picking us last in our division."
The decision comes as no surprise, and indeed prospective successors already are lining up for the Jan. 12 party election at the Republican Party of Florida's annual meeting in Orlando.
And Ingoglia's commitment to step down, up in the air until today, appears to have been forced by Governor-elect Ron DeSantis, who has made it clear that he wants to start with his own team at the RPOF.
Among the early candidates, former state Rep. Byron Donalds, being pushed by DeSantis close ally U.S. Rep. Matt Gaetz; state Sen. Joe Gruters, who chaired Donald Trump's 2016 presidential election campaign in Florida and remains, along with DeSantis and Gaetz, among the most avid supporters of the president.
There are five others that DeSantis reportedly has had discussions with: Mike Barnett of Palm Beach County; Jeremy Evans of Escambia County; Peter Feaman of Palm Beach County; Evan Power of Leon County; Christian Ziegler of Sarasota County.
Ingoglia's tenure was highlighted by his successful efforts to counter what had been widely viewed as likely blue waves from the Democrats in the 2016 and 2018 elections, keeping Florida red. In 2016 Hillary Clinton led in all Florida polls heading into the election, but Trump won.
In 2018, Democrats were confident about riding a "blue wave" into the Governor's office and taking one or two other Cabinet spots, but DeSantis won, and Republicans kept two of the three Cabinet positions.
Republicans lost ground in both Florida's Congressional and state House delegations along the way but still maintained strong majorities.
And Republicans claimed an upset win when Scott upended Democratic U.S. Sen. Bill Nelson. However, if Ingoglia had anything to do with that, it was more through voter turnout than any direct support for Scott.
The two have feuded since Ingoglia ousted Scott's hand-picked party chair Leslie Dougher in 2015, and Scott essentially ran his U.S. Senate campaign independently from the state party.
Ingoglia also lays claim to having flipped 14 counties from Democratic majority to Republican majority. But this more reflects the migration of party power for both parties: Democrats lost massive amounts of membership and elected offices in Florida's small and mid-sized counties to Republican growth.
Republicans lost similarly massive amounts of membership and elected offices in the smaller handful of large counties.
"It has been an incredible ride and an absolute honor to serve as chairman in the largest swing state in the nation while leading and working alongside some of the hardest working people in politics, our grassroots," Ingoglia said in the release.
"I take great pride in knowing how hard we worked to help elect a commander-in-chief who has taken on the status quo, a new governor in Ron DeSantis who gets to choose the next three Florida Supreme Court justices and a new U.S. Senator in Rick Scott to work alongside U.S. Sen. Marco Rubio to help deliver on the campaign promises of President Trump."