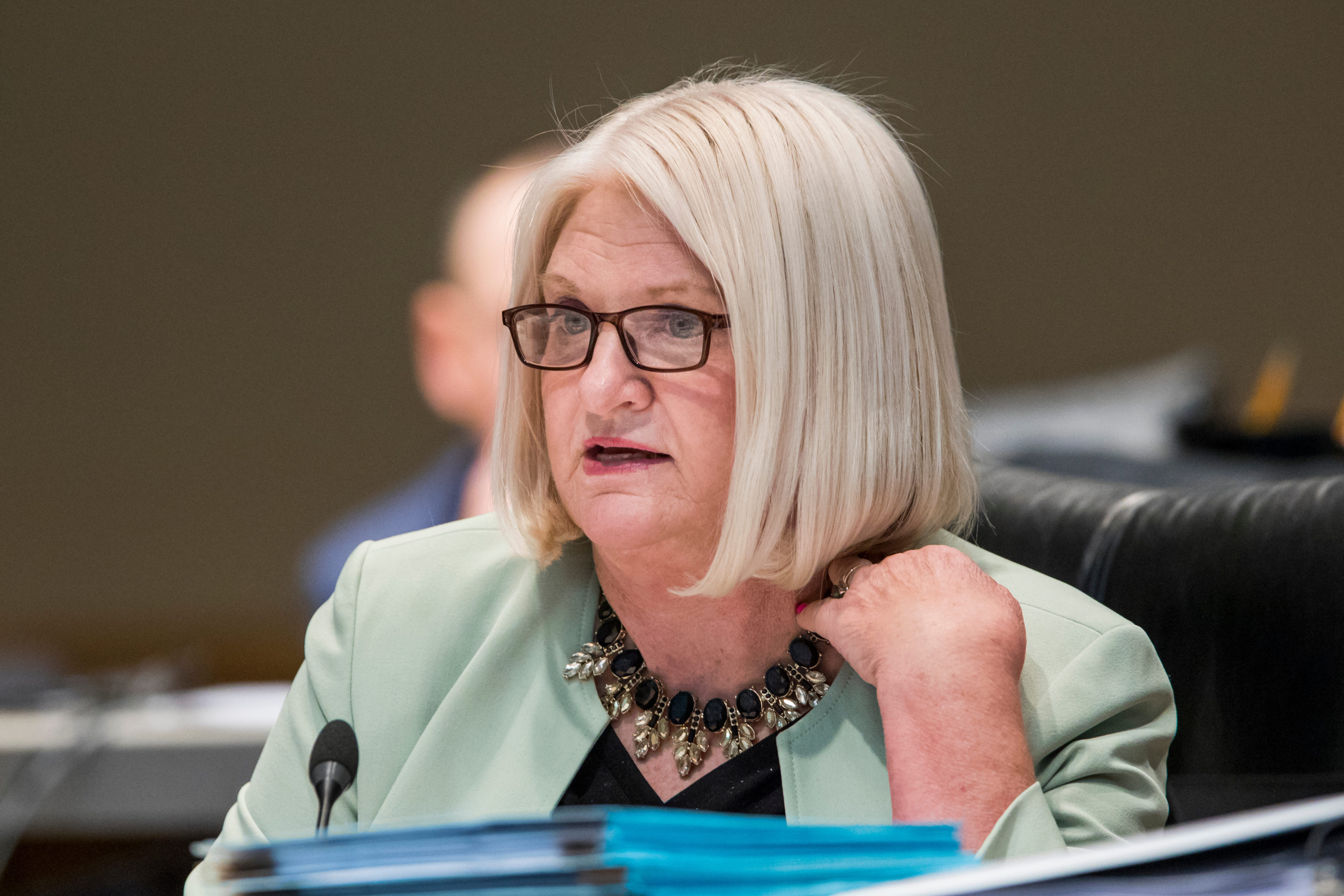 Citing the chilling national revelations about sexual assault cases involving Palm Beach financier Jeffrey Epstein and a case involving an Orlando woman, state Sen. Linda Stewart filed a bill Thursday to remove the statute of limitations in cases involving alleged rapes of children under 18.
"Many young sexual battery victims do not come forward when they are first assaulted," Stewart stated in a news release. "Sometimes they don't understand, sometimes they are afraid, and sometimes they are simply ashamed. Each victim processes these horrendous events in their own way and in their own time. Justice for these children should not be tied to a clock."
Under SB 130, if a victim is younger than 18 years of age at the time the offense was committed, a prosecution may be commenced at any time. Stewart does not yet have a sponsor for a companion bill in the House. She said she's also seeking Republican co-sponsors.
Stewart said she filed the bill in response to a case involving Donna Hedrick, a constituent in her Senate District 13 in Orange County, who was sexually abused as a 15-year old high school student and buried her secret for more than 40 years. She later learned that five more girls were also abused. The teacher was never prosecuted.
Stewart also cited the case of Epstein, the high-society financier who's been the subject of investigations by the Miami Herald and other media and of a civil lawsuit regarding allegations that he sexually abused scores of underage girls. Epstein received a plea deal for a light sentence from  former federal prosecutor and now U.S. Labor Secretary Alex Acosta, bringing Acosta under fire.
"It's not like it's just two instances; it happens all the time," Stewart said. "I would hope that people recognize that our laws to protect victims, particularly the younger victims, need to be stronger. What has taken place in Palm Beach is shocking. I think because that's in the news, particularly with all the players in high places, this would stop that from happening."
HB 130 would not be retroactive, so it would not impact either Hedrick of the alleged victims of Epstein.
In the Epstein case, Stewart's legislation would have provided a pathway to pursue criminal charges in state court as additional victims emerged following the controversial federal deal.
This is the second significant attempt in recent years to address time issues for rape victims. In 2015 a bill sponsored by then-state Sen. Darren Soto, an Orlando Democrat, and state Rep. Rene Plasencia, an Orlando Republican, was approved and signed into law. That CS/HB 1270 extended the reporting period for sexual assault victims to eight years, from what had been three or four years, depending on the offense. That applied to adults and older teens, age 16 and up. It did not explicitly address timetables for prosecutions.
Stewart's bill focuses on minors, waiving all statute of limitations for people who were under the age of 18 when attacked.