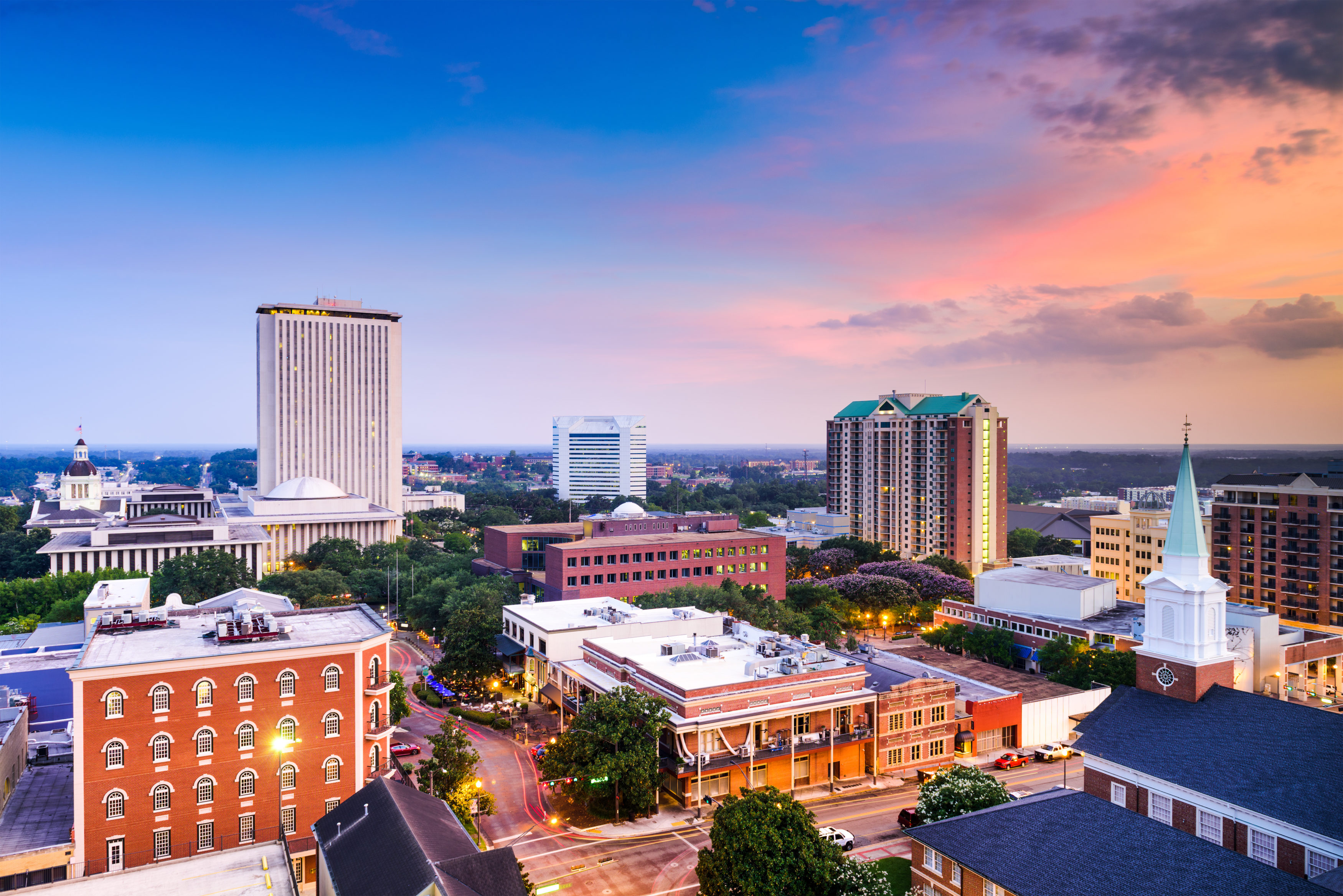 This may come as a surprise, but state lawmakers don't have an innate understanding of the legislative process.
After all, subjects like bill drafting and budgeting don't come easy — and they aren't known to rile a political crowd during campaign season.
Legislative leadership hopes to remedy this problem next week through a series of interim committee meetings, which will act more like workshops.
Notably, both chambers appear to prioritize ethics and workplace conduct.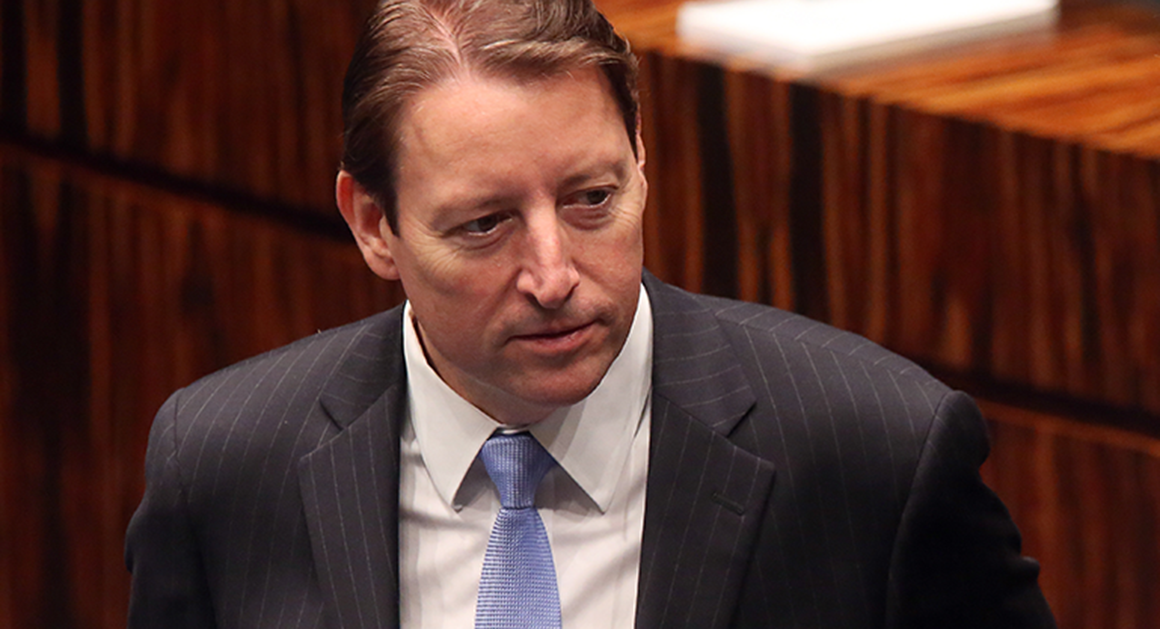 That makes sense, especially when the past year is put into perspective. The Senate is currently battling a harassment lawsuit filed by a Senate aide, Rachel Perrin–Rogers. Voters also approved new ethics requirements by passing Amendment 12, placed on the 2018 ballot by the Constitution Revision Commission.
In addition to three hours worth of ethics training next week, Senators will soon be offered training on subjects like harassment.
"New training opportunities covering workplace harassment, bystander intervention, workplace diversity and inclusion, and unconscious bias are being developed," Senate President Bill Galvano wrote to members this week.
An "online module" regarding the new ethics constraints in Amendment 12, approved by voters last month, also will soon be available for Senators to complete, according to Galvano.
The House, meanwhile, will hold "Legislator University" lasting Tuesday through Thursday next week. It will offer two "Respect in the Workplace" sessions, attendance to one of them is mandatory.
Coming up, the usual assortment of tidbits, leftovers and not-ready-for-prime-time moments by Danny McAuliffe, Drew Wilson, Jim Rosica, and Peter Schorsch.
But first, the "Takeaway 5" — the Top 5 stories from the week that was:
Take 5
Scott will finish full term — Gov. Rick Scott announced this week that he'd remain in office until his term expires Jan. 8. The news ended speculation that Lieutenant Governor Carlos Lopez–Cantera would serve a brief term beginning Jan. 3, the day new and re-elected U.S. Senators are sworn in. Many believed Scott, elected to the U.S. Senate in November, would resign as governor ahead of the Senate's swearing-in ceremony Jan. 3. If that were the case, Lopez-Cantera would be in line to take over until Scott's term officially ended five days later Jan. 8. But according to Scott spokesman John Tupps, "U.S. Senate Majority Leader Mitch McConnell has agreed" to swear-in Scott on the afternoon of Jan. 8.
DeSantis taps Corcoran for Ed Comish — Governor-elect Ron DeSantis this week made public his choice for Education Commissioner: former Florida House Speaker Richard Corcoran. The move, widely anticipated after current Education Commissioner Pam Stewart announced her resignation to take effect on the same day DeSantis takes office, marks one of DeSantis' early decisions as Governor. The State Board of Education will ultimately have the authority to appoint the next Education Commissioner. The panel, made up of seven gubernatorial appointees, is scheduled to meet by phone Dec. 17. Board Chair Marva Johnson said Corcoran "has the knowledge and experience to ensure continued success at the Department of Education and to protect Florida's legacy as a national leader in education." Should the Board appoint Corcoran, a Land O' Lakes Republican, he will soon oversee strategic planning and budget development, general administration, assessment and accountability of DOE.
DeSantis picks Democrat for emergency role — Gov.-elect DeSantis, a Republican, this week chose Democratic state Rep. Jared Moskowitz to replace outgoing Division of Emergency Management Director Wes Maul. While Moskowitz belongs to the opposing major party, DeSantis said the state would "be well served with Jared Moskowitz leading this vital agency." Moskowitz has experience related to disaster management. According to his member page, Moskowitz works as general counsel and director of government relations for AshBritt Environmental, a "rapid-response disaster recovery and special environmental services contractor" in Deerfield Beach.
Cabinet, Scott postpone clemency meeting — The Florida Cabinet and Gov. Scott, which comprise the Executive Clemency Board, this week postponed a scheduled clemency meeting because it overlapped with a memorial service in Washington, D.C., honoring the death of former President George H.W. Bush. Some have encouraged the Executive Clemency Board to formally pardon the Groveland Four, coined for the black men falsely accused of rape in 1949. Florida Legislature apologized on behalf of the injustice and encouraged the Scott and the Cabinet to pardon two of the men, Walter Irvin and Charles Greenlee, who were wrongly imprisoned. It's unclear whether the clemency panel will convene before Scott and two Cabinet members leave office in January. But as with the other six Executive Clemency Board meetings that have been held since the Legislature's action, pardons were not on the agenda of the canceled meeting.
Transition updates — Soon-to-be statewide officials are continuing to map out their transition to office in January and accompanying inaugural ceremonies. DeSantis this week unveiled his Transition Advisory Committee on Education and Workforce Development. It will be co-chaired by Board of Education Chair Johnson and University of Florida Board of Trustees member Mori Hosseini. DeSantis and Lt. Gov.-elect Jeanette Nuñez also announced a statewide "Thank You Tour." The set of appearances peppered across the state begins at 8:30 a.m. Saturday at Spartan Manor in New Port Richey. Then, at noon, DeSantis and Nuñez will be in The Villages at La Hacienda Recreation Center in Lady Lake. At 3 p.m. Saturday, the pair will appear at Riverside Pavilion in Port Orange. Meanwhile, Agriculture Commissioner-elect Nikki Fried, the lone Democratic statewide victor in 2018, announced her inaugural committee this week, with political consultant Ben Pollara and Jenni Shaffren — Fried's sister — tapped to serve as committee co-chairs.
Scott, Cabinet honor linemen
The Florida Cabinet and Gov. Scott recognized utility workers who helped restore power to the hundreds of thousands of homes and businesses darkened by Hurricane Michael.
The Cabinet, which met for likely the last time Tuesday issued a resolution "thanking all Hurricane Michael responders, including local governments, first responders, utility providers, federal partners, partners from other states and the business community who responded to rescue, rebuild and recover."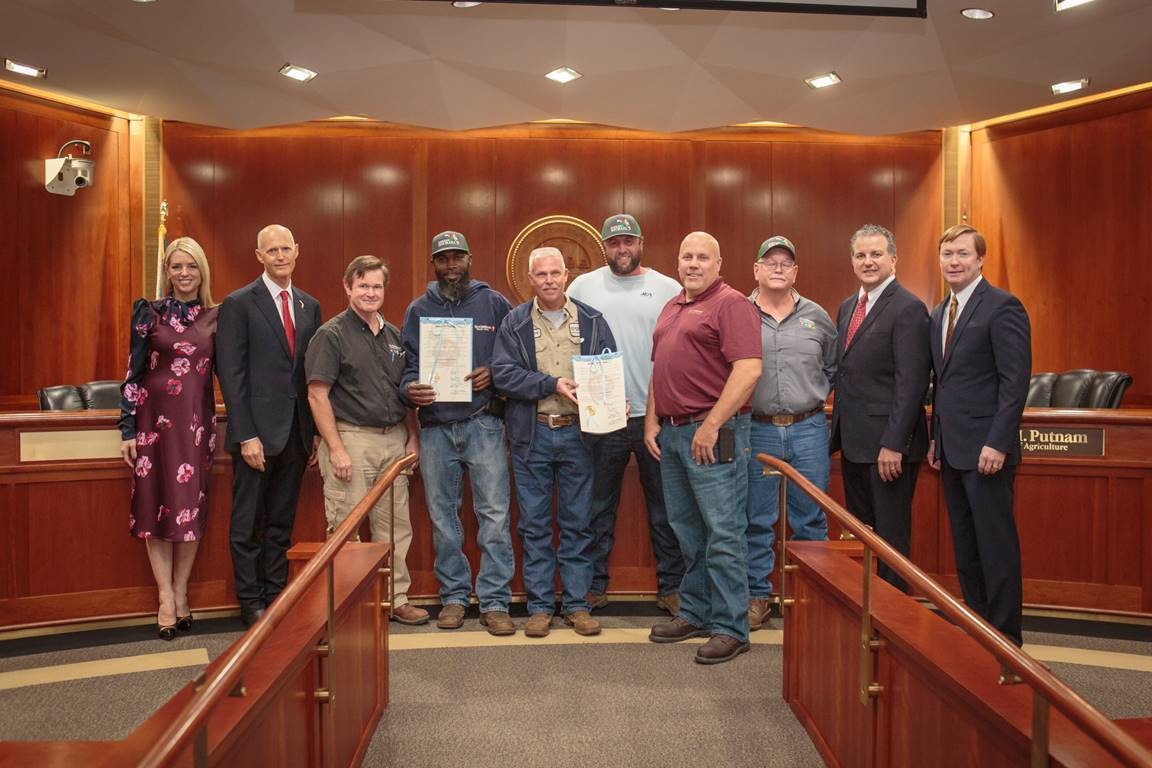 "After the devastating impact that Hurricane Michael had on Florida, we had tens of thousands of people respond to help families," Scott said regarding the resolution. "As I traveled the Panhandle, I heard many of their stories, and I was able to meet so many people who left their families to help others."
The U.S. Energy Information Administration recorded approximately 381,000 power outages in Florida alone Oct. 11, the day after Michael, which made landfall as Category 4 hurricane, trekked through the Panhandle and Big Bend regions of the state.
Trooper of the Year
Florida Highway Patrol Trooper Nicholas Dolan took home a prestigious recognition from Tallahassee for his service in 2018.
During its likely final meeting, Gov. Scott and the Florida Cabinet recognized Dolan through a resolution naming him the 2018 Florida Highway Patrol Trooper of the Year.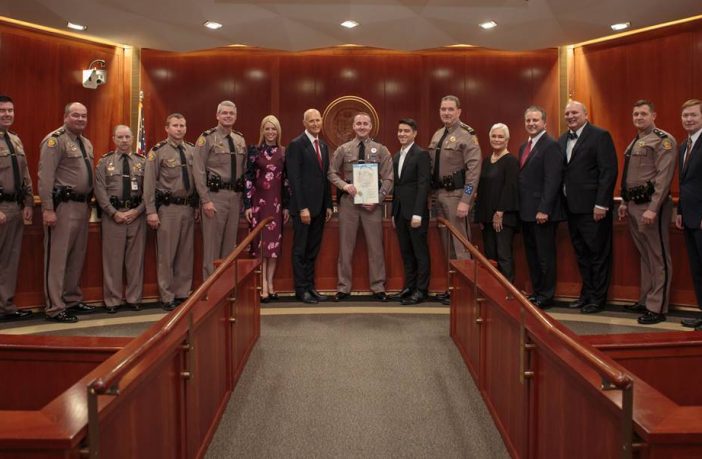 According to the resolution, "Dolan encountered an active shooter suspect fleeing Marion County while patrolling U.S. 41 in Citrus County."
The suspect pointed a gun at Dolan on the highway, which led Dolan to terminate the pursuit and "neutralize" the threat safely.
"All Floridians and visitors of Florida are safer due to the selfless, heroic actions as demonstrated by Trooper Nicholas Dolan," reads the resolution.
State adds 19,000-acre 'conservation easement'
Gov. Scott and the Florida Cabinet this week OK'd the purchase of a conservation easement of around 19,225 acres in Dixie County, within the Lower Suwannee River and Gulf Watershed Florida Forever project.
"It will result in the protection of the natural resources located around the Suwannee River and the Gulf of Mexico — providing habitat and corridors for rare plants and animals to be protected over a wide span of undeveloped public lands," a news release said.
The conservation easement will permanently protect the land from development while allowing the landowner, The Lyme Timber Company, to sustainably harvest timber — ensuring important forestry jobs stay in the community.
"This conservation easement will offer important benefits to protecting Florida's water quality, vast wetland and coastal communities and rare wildlife habitats, as well as supporting the local economy," DEP Secretary Noah Valenstein said in a statement.
Instagram of the week
The week in appointments
Nassau County School Board
Gov. Scott appointed Russell Johnson to fill a vacancy created by the resignation of Kimberly Fahlgrenfor a term that began Dec. 4. Johnson, 64, of Hilliard, is a weight inspector with the Florida Department of Transportation. He received his bachelor's degree in political science and public administration from the University of North Florida.
St. Johns River State College District Board of Trustees
Gov. Scott made four appointments this week.
Leslie Dougher, 55, of Green Cove Springs, is a Realtor with Coldwell Banker Vanguard Realty. Her term will end May 31.
James Reid, 59, of Palatka, is a certified public accountant in private practice. His term will end May 31.
Reverend Bobby Crum, 48, of St. Augustine, is a pastor of Anastasia Baptist Church. His term will end May 31, 2021.
Sam Garrison, 41, of Fleming Island, is a partner at Kopelousos, Bradley, Garrison, and Komando P.A. He was reappointed for a term that will end May 31, 2022.
FWC meets next week in St. Augustine
The Florida Fish and Wildlife Conservation Commission (FWC) will meet next Wednesday and Thursday at World Golf Village Renaissance St. Augustine Resort, 500 S. Legacy Trail, St. Augustine, with both days open to the public.
The meeting is scheduled to start at 8:30 a.m. and the public will be provided with opportunities to speak on agenda items each day. The Commission will also provide time for public comment on subjects not on the agenda at the end of the first day, Dec. 12.
Those who wish to offer comments during this period will be asked to make sure their comments are not related to any agenda item.
For the full agenda and links to background reports, go to MyFWC.com/Commission and select "Commission Meetings."
Those who cannot attend can follow coverage at Twitter.com/MyFWC (@MyFWC) and join in the conversation by using the #FWC2018 hashtag. Check the Florida Channel for possible live video coverage at TheFloridaChannel.org.
Healthy Kids holds prices steady
The Florida Healthy Kids Corp. Board of Directors approved subsidy and full-pay rates for the 2019 plan year, which began Oct. 1 for the subsidized plan and begins Jan. 1, 2019, for the full-pay plan.
Good news: No full-pay premium increase was requested, holding full-pay prices steady at $215 per month for medical-only coverage or $230 per month for medical and dental coverage.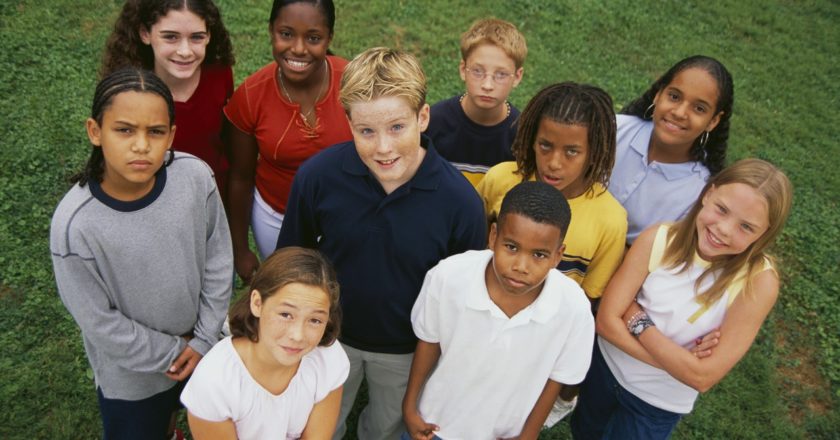 Additionally, family contributions toward subsidy premiums will continue to be $15 or $20 per month based on household size and income.
"Health care costs continue to rise across the country, making affordable insurance plans even more important for Florida families," Healthy Kids CEO Rebecca Matthews said in a statement.
"I am proud that we have been able to hold the line on our prices and continue to offer our enrollees high-quality services at costs they can afford."
Families can apply online at healthykids.org or by calling 1-888-540-KIDS (5437).
Michael bests insurance claims prediction
CoreLogic was right: The data consultancy had estimated that insured losses from Hurricane Michael in Florida could hit $4 billion, and the latest figures from the Office of Insurance Regulation show that was almost directly on the mark.
The latest tally, courtesy of the agency's website: $4,010,652,586.
The storm generated 129,876 claims in total, involving residential, commercial, nonfederal flood, and additional policies.
Bay County filed by far the most claims, at 78,185. Jackson ranked second, with 12,996.
FSU to host free Panama City holiday concert    
Florida State University will host a free holiday concert at its Panama City Campus Dec. 12.
Open to the public, the event is a goodwill effort to help better the holiday spirits of the nearby community, which suffered damage from Hurricane Michael in October.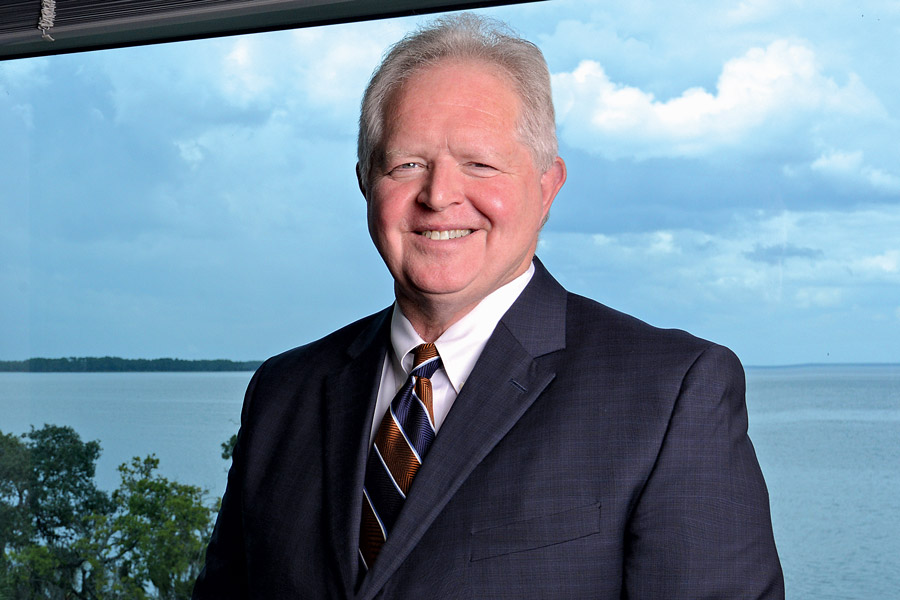 "A free holiday concert is [a] perfect way to bring our community together to create goodwill and cheer during this time of year," said Randy Hanna, dean of Florida State University Panama City. "As the community rebuilds after Hurricane Michael, we want to spread the peace and joy of the season."
The concert was made possible by the generosity of The St. Joe Community Foundation.
"Our foundation's mission is to enrich the quality of life for residents in Northwest Florida," said April Wilkes, executive director for The St. Joe Community Foundation. "We are pleased to support this cultural community event and provide an opportunity for residents who may not otherwise be able to attend to celebrate the holiday season."
The event will feature bluegrass artists The Barefoot Movement. It's set for 6:30 p.m. at Mosley High School's Gretchen Nelson Scott Fine Arts Center. For tickets or more information, contact Rebecca Kelly, FSU PC Director of Advancement at (850) 770-2151 or [email protected].
Stories collected by local Hurricane Michael relief effort
The Tallahassee-based "Never Forgotten Coast" campaign is spreading awareness of those uniquely affected by Hurricane Michael.
On the nonprofit's website is a collection of stories written by those in especially hard-hit communities, like Mexico Beach, where the Oct. 10 storm made landfall as a Category 4 hurricane.
Breathtaking photos and heartfelt prose accompany each story.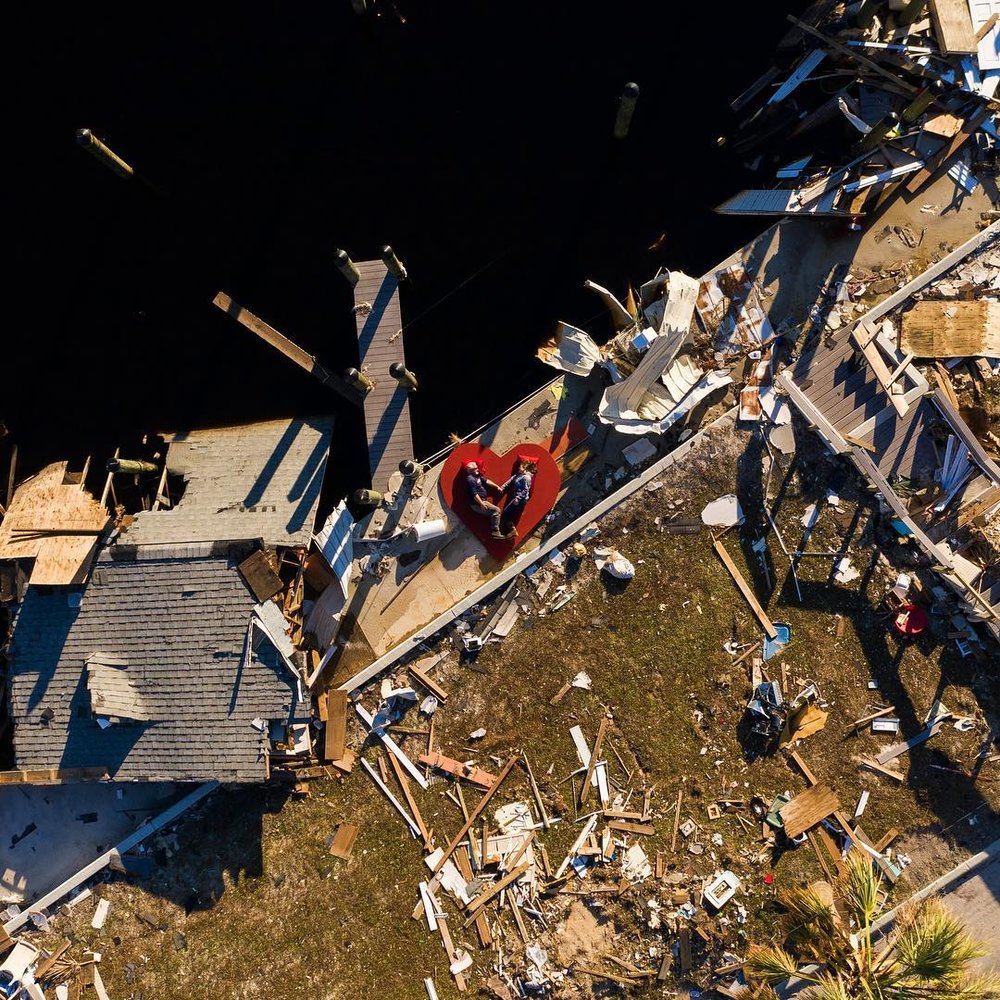 "Is it bad? Heck yes it's bad, but that doesn't mean it can't get fixed," writes Nate Odum, of Mexico Beach Marina, in one segment. "It won't be the same, but a lot of things might come back better.
"I think we'll always be able to keep that charm that brought people here, but it's going to have to change a little bit to grow.
Shirts, patches, stickers and even onesies are available for purchase on the campaign's website. Local nonprofits in Mexico Beach will use the proceeds.
Koger Center now FEMA hub
The Federal Emergency Management Agency (FEMA) said it based its Area Field office at the Koger Center, an office park in Tallahassee, to assist with Hurricane Michael recovery efforts in communities across the Florida Panhandle.
President Donald Trump issued a Major Disaster Declaration for Hurricane Michael Oct. 11 following a request from Gov. Scott. To date, FEMA has approved more than $115 million as part of its Individual Assistance program to qualified Floridians affected by Hurricane Michael.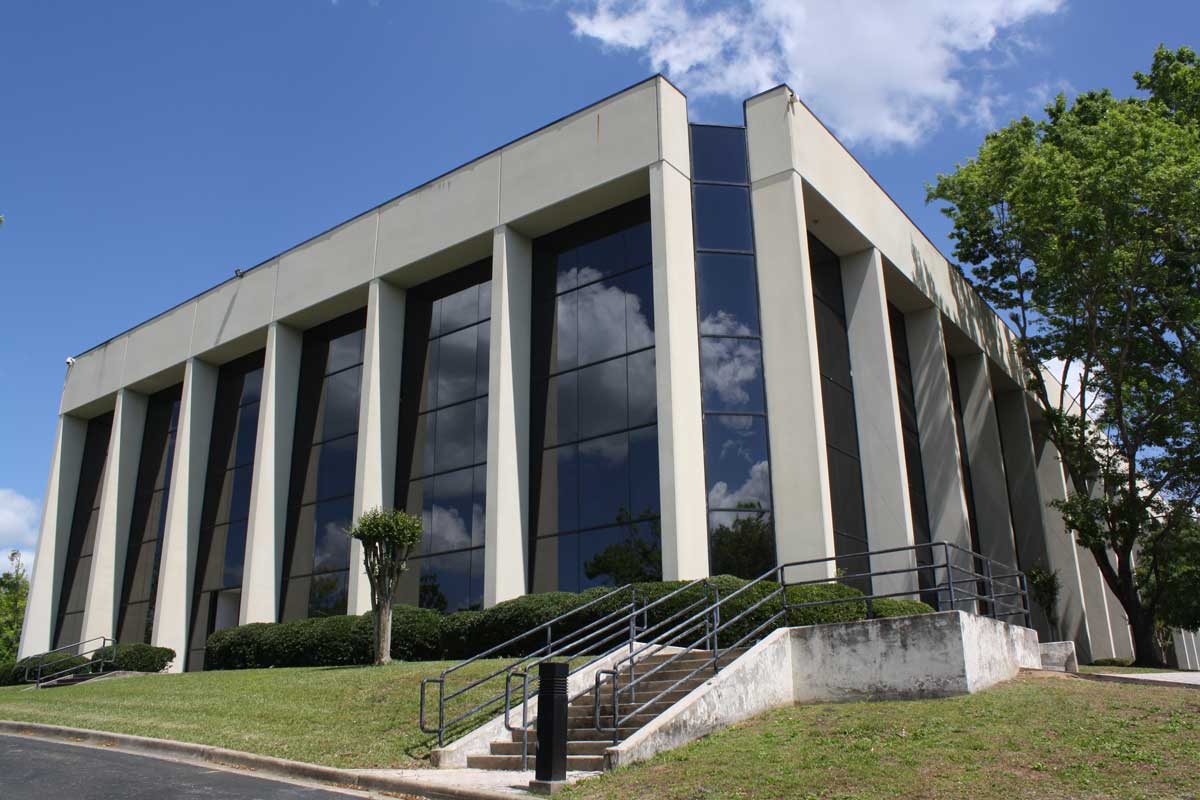 "The Koger Center is proud to serve as a base for FEMA as it works to ensure communities across the Florida Panhandle are receiving the resources they need," said Todd Hakimi, owner of the Koger Center.
"The financial help and services they provide are crucial to those who are facing the devastating aftermath of Hurricane Michael."
The FEMA location at the Koger Center serves only as an administrative office for FEMA personnel. Hurricane Michael survivors in Bay County may visit any of the state/FEMA Disaster Recovery Centers.
The center offers in-person support to individuals and businesses in counties designated in the Florida federal disaster declaration for Hurricane Michael. To find the nearest center, visit fema.gov/DRC or call the Helpline at 800-621-3362.
Etiquette classes for Tallahassee? Maybe
The National League of Junior Cotillions (NLJC), a program of "etiquette, character education and social dance training for middle school students," is trying again to establish a program in Leon County.
"We will be selecting a director for a local chapter who will receive complete training and an exclusive territory for expansion," said Charles Winters, President of the National League of Junior Cotillions, in a statement.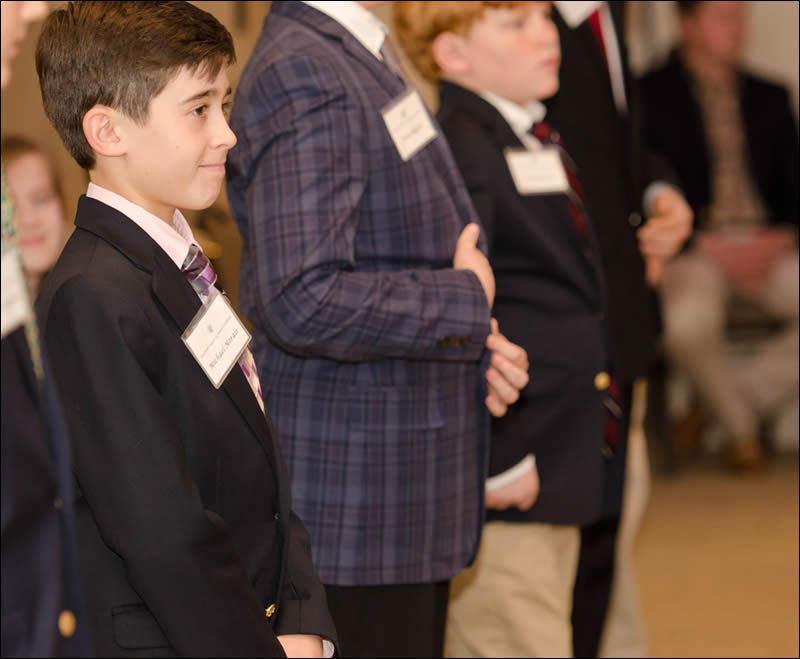 The League sent a similar news release this summer but is still looking for someone to fill the chapter director position. The organization says it now has "directors operating hundreds of chapters in 30 states."
The program gives students "instruction and practice in the courtesies that make life more pleasant for them and those around them," the release says.
"Standard ballroom and line dancing is taught using nationally approved top 40 music," it adds. "Instruction is also provided (in) honor, respect, ethics, sportsmanship, acknowledgments of gifts, behavior at cultural and civic events, correspondence, interaction in groups, introductions, paying and receiving compliments, receiving lines, table manners, instructional dinners, electronic etiquette, cellphone courtesy, and many other areas of social conduct."
Interested? Call (800) 633-7947, visit nljc.com or email [email protected].
Downtown library hosts storytelling workshop
The last Library Lecture Series event of 2018, "Digital Storytelling: Retelling the Great American Read," is this Saturday with lecturer and Florida State University (FSU) professor Dr. Ned Stuckey-French.
He's an associate professor and Director of the FSU Certificate Program in Publishing and Editing.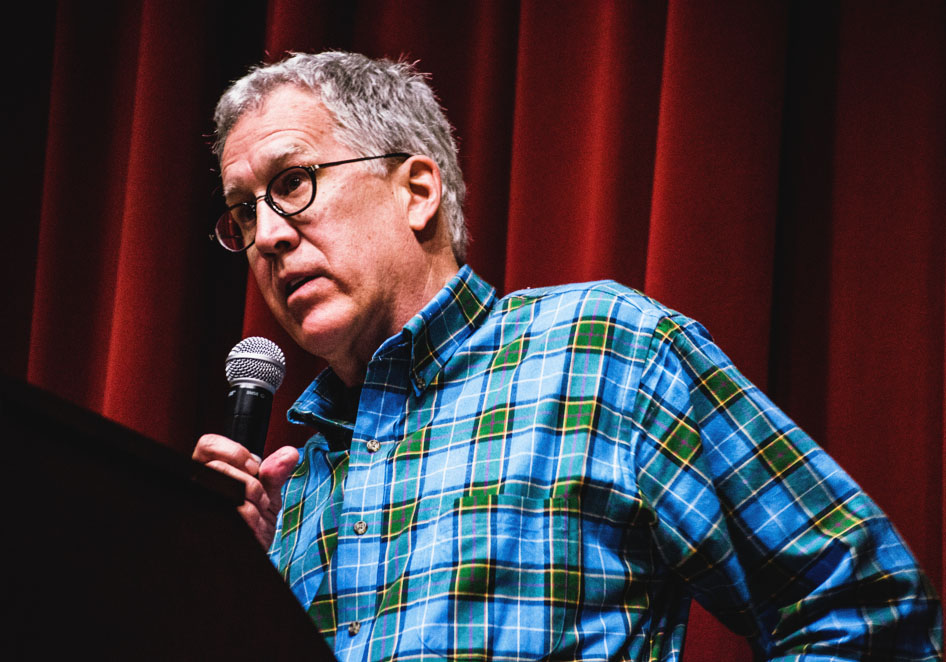 "Participants of all ages will learn to use existing free technology and personal digital devices to create their own video versions of the novels on The Great American Read list," a news release said.
It's "an eight-part televised series that explored and celebrated the power of reading, told through the perspective of America's 100 best-loved novels."
The event is free and open to the public. Refreshments will be served.
That's at 3 p.m., LeRoy Collins Leon County Main Library, 200 W. Park Ave. To register, click here. To find out more, click here.
County retreat on 'social Infrastructure'
The Leon County Commission's annual retreat Monday will focus on "building a stronger community with social infrastructure — the spaces, places, and other local resources that foster relationships and promote interaction among diverse groups of citizens."
The first half of the retreat will feature nationally recognized sociologist and New York University (NYU) professor Dr. Eric Klinenberg, Director of the Institute for Public Knowledge at NYU and author of the recently published book, "Palaces for the People: How Social Infrastructure Can Help Fight Inequality, Polarization, and the Decline of Civic Life."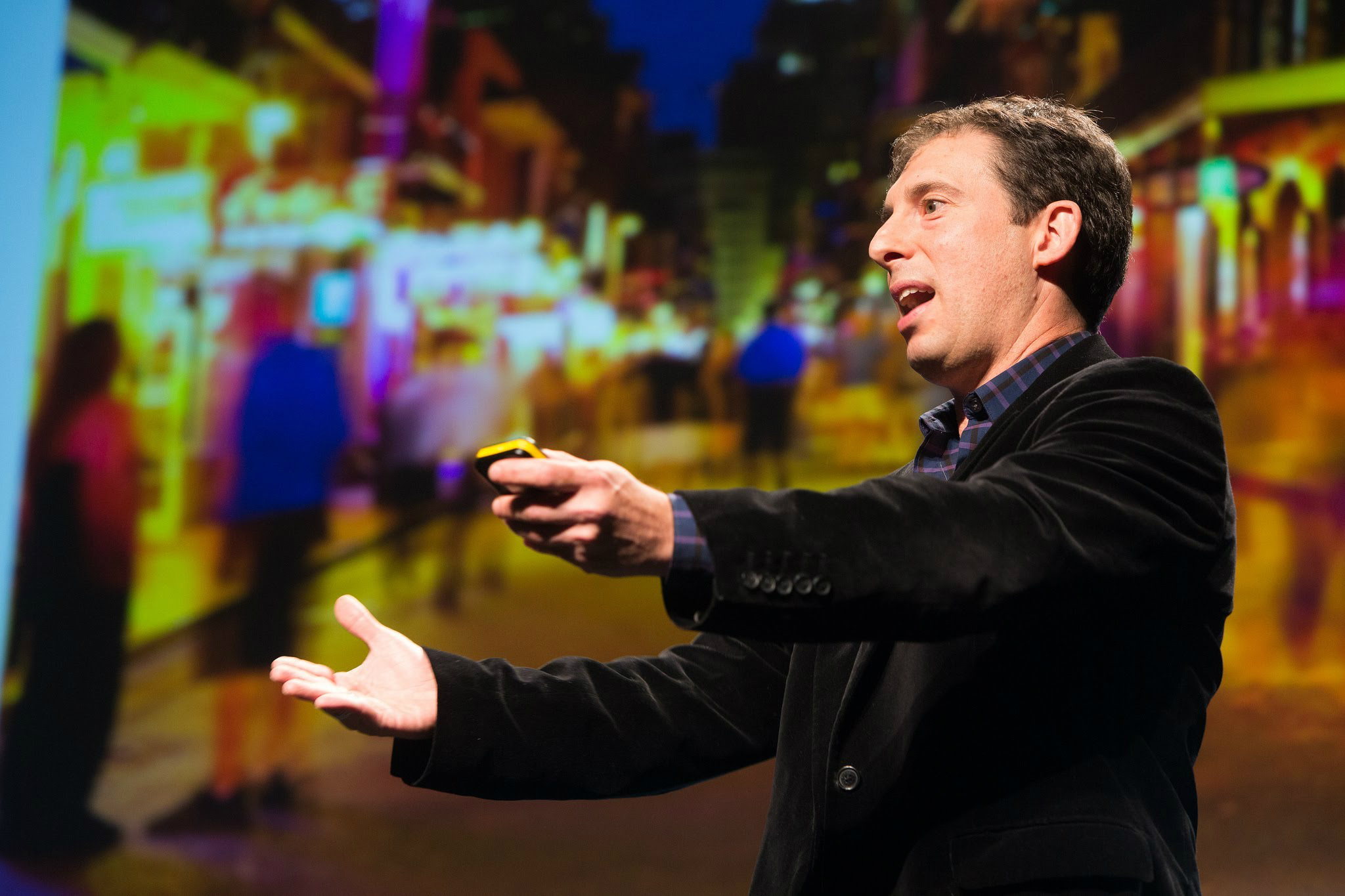 "Klinenberg will discuss how social infrastructure plays a vital role in the health and economic well-being of a community, including during disaster," a news release said.
During the second half, county commissioners will receive an update on Leon County's progress "in the areas of Economy, Environment, Quality of Life, and Governance. Following the update, the Board will review and revise the Leon County FY 2017-21 Strategic Plan."
The retreat is Monday, 9 a.m.-2:30 p.m., Goodwood Carriage House Conference Center, 1600 Miccosukee Road in Tallahassee.
Learning lessons on a 'United Society'
As part of the "Club of Honest Citizens" series, Leon County and The Village Square will host "Palaces for the People: How to Build a More Equal & United Society" Monday at 6 p.m.
It will be at The Junction at Monroe, 2011 S. Monroe St.
Now, more than ever, we need to rebuild civil society and restore democratic culture. It won't be easy, but there's no better place to start than the public library. It's precisely the kind of social infrastructure we need. https://t.co/6GDZ7t0tPj

— Eric Klinenberg (@EricKlinenberg) September 8, 2018
The discussion will be on "how social infrastructure investment is becoming a key part of place-making and urban policy," according to a news release.
The guest speaker is Dr. Klinenberg, author of "Palaces for The People: How Social Infrastructure Can Help Fight Inequality, Polarization, and the Decline of Civic Life."
"The event will highlight an examination of physical spaces and organizations that shape the way people interact as well as the ways such spaces help prevent crime, reduce addiction rates, contribute to economic growth, and even alleviate problems caused by climate change," the release said.
Refreshments will be served. To register for the free lecture, go to LeonCountyFl.gov/GetEngaged.
Capitol Directions