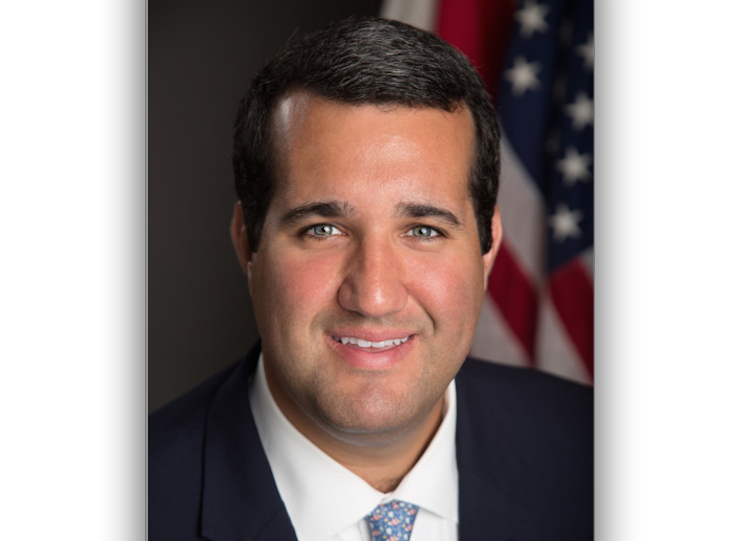 Republican state Rep. Tyler Sirois heads into his first term in the Florida House with high hopes of addressing two widespread Florida issues that have a particularly strong impact on his Brevard County, water quality protection and vocational education.
And he'll be looking for ways to use the Florida Forever fund to address the water issues, and to find ways to better link industry and educators to expand vocation education opportunities.
Sirois, who succeeded former state Rep. Tom Goodson in Florida House District 51 covering northeast Brevard, has seen the Space Coast's long struggles with pollution mucking up the Indian River Lagoon, and of the region's economy struggling even as it faces a shortage of well-trained technology workers.
Those are two issues that Gov.-elect Ron DeSantis made priorities in his campaign and Sirois said he is ready to join those efforts.
"I'm excited to hear the governor-elect talk a lot about vocational and technical training. It's important to me here on the Space Coast, here in Brevard County. That was my number one priority as a candidate," Sirois said. "Connecting our employers with our educators is going to be important to maintaining our vibrant workforce."
The economy of the Space Coast, including pretty much all of Sirois's district, is in the early stages of evolution from one dominated by NASA jobs at Kennedy Space Center to one geared toward commercial space. It's led by some major new aerospace factories for Blue Origin and OneWeb Satellites, but also includes a large and growing list of start-ups and smaller suppliers. Consistently, they have told the Economic Development Commission of Florida's Space Coast that they're desperate for more education programs geared toward producing technicians they can hire.
"That is a great responsibility that I have representing Kennedy Space Center and that workforce. If we're going to draw the aerospace industry to Florida and be competitive, we need to make sure that pipeline between or industry leaders and our schools is producing a workforce ready to go, and ready to participate," he said.
Sirois, of Cocoa, who serves as executive director of the Office of the State Attorney for Florida's 18th Judicial Circuit, said it may be too early in his tenure and experience in the Florida Legislature to explicitly address that yet. But he will be studying ways to build more connections between employers and educators. That may involve program changes to make it easier and more attractive for companies to set up apprentice and internship programs, and other ways to get students into the factories and tech employers.
"The problem is, in industry, these skilled trade workers don't want to go into our schools and teach because they would be taking a salary cut. My question is: instead of bringing the employers to the students, how do we get the students to the employers? Let them spend some time on the construction site, in the machine shop, learning these skills first-hand and getting credit hours for it," he said.
And then there is water.
While Florida's notorious struggles with red tides and algae blooms were all the outrage this year, and in occasional previous years, pollution problems in the unique and sensitive Indian River Lagoon stretching from Volusia County through Brevard, and as far south as Martin County, have been chronic for many years. Lawmakers of both parties have been onboard for years calling for more action.
"It's a national treasure. There is no other estuary system like it in North America, so I think we have a responsiblity to act and make sure we do it right," Sirois.
Sirois envisions, in addition to other approaches, using the state's Florida Forever land preservation trust fund to preserve more critical land along the lagoon to restore and improve the water system feeding the estuaries, bays, and rivers.
"Florida voters in 2014 passed an amendment in our state saying we want to devote those resources to the protection of our lands, and I think there is a case to be made that the lagoon qualifies for that," he said.
That's in addition to getting more serious about stormwater runoff and other sources of pollutants that find their way into the lagoon, including pushing programs to treat stormwater runoff.
"We need to do more to focus resources on what's working presently, in terms of the cleanup, and getting more research to make sure we never get to this point again in the lagoon. We need to do more in terms of awareness and educating people," he said.
"We need to get people to the understanding that what we spill on the ground ultimately is washed into the lagoon by stormwater. Getting control over what is going into the lagoon, Congressman [Bill] Posey [of Florida's 8th Congressional District covering Brevard County] said the first thing we have to do is stop putting bad stuff into the lagoon," Sirois said.