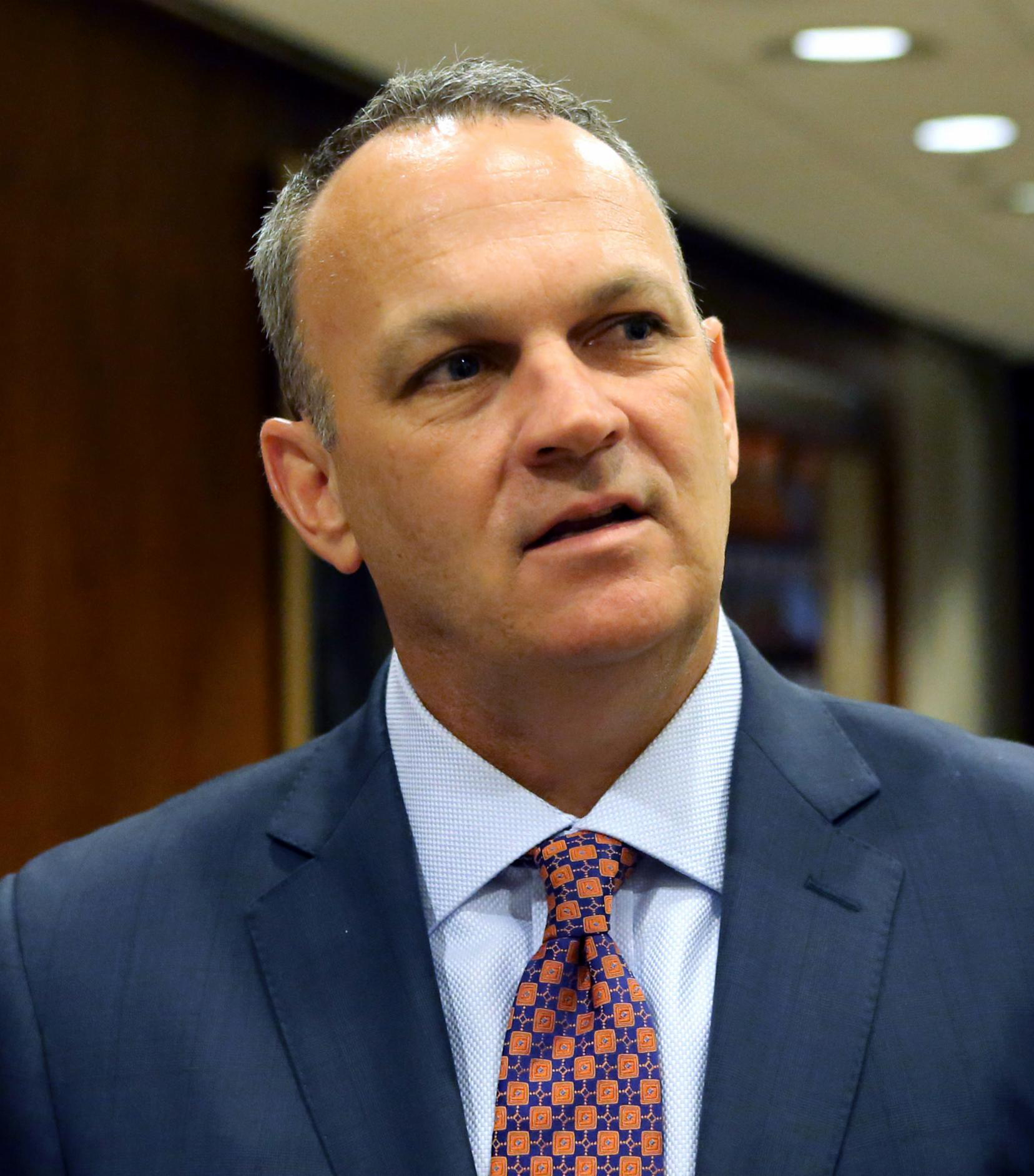 If you love and support Florida public schools, there is a bad moon rising.
Richard Corcoran is all but certain to be the state's new Education Commissioner, and anyone associated with public education may be tempted to hide their eyes for the next four years.
While the Commissioner doesn't directly set policy — the State Board of Education does that — the position carries enormous influence. Corcoran will be in a position to hire the kind of people he wants to staff the Department of Education, and use his considerable political skills to communicate ideas and strategy between the DOE and the state Board.
The Board has to formally approve the appointment, but that's considered a formality.
Administrators should prepare to have more of their budgets directed to charter schools and voucher programs. They can expect more interference in their jobs and less cooperation when they need help.
Teachers will see their negotiating rights under constant siege from a man whose history suggests he despises their union. They won't be able to stop it, either, because Gov.-elect Ron DeSantis appears to share many of Corcoran's core values when it comes to education.
Ultimately, public school students could lose too because those who operate the system will be consumed by fending off what is all but certain to be a barrage of disruptive edicts from Tallahassee.
And no one will be able to do a darned thing to stop this. Republicans remain in charge of the Legislature and the Governor's Mansion, and history shows they are disgruntled with both the performance and cost of public schools.
Actually, in at least one critical area Republicans have a good point. The South Florida Sun-Sentinel just reported that school districts throughout Florida have ignored the law that requires all crimes on their campuses be reported to the state. The newspaper concluded the lack of those reports could make parents believe their schools are safer than they actually are.
Now, if Corcoran wants to disrupt that kind of deception, hey, go for it.
Quickly.
When it comes to education policy though, I have no doubt that he will, in the words of pitcher Nuke Laloosh in Bull Durham, announce his presence with authority — probably with more success though.
He is really just the next link in the GOP chain regarding education.
This goes back to when then-Gov. Jeb Bush pushed through an arbitrary grading system for public schools, followed by a blizzard of standardized tests that tied student performance to teacher pay. It continued during Corcoran's stint as House Speaker when he went all-in to direct public school money to charters and voucher programs while all but mocking those running Florida public schools.
The situation in some districts has deteriorated to the point where many of them report significant teacher shortages. Crushing demands by politicians coupled with pay that is well below the national average has made teaching a less desirable profession.
Many long-time teachers have left the profession completely because of partisan political meddling. It's reasonable to expect the exodus to continue under Corcoran's rule because he is their worst nightmare.
He is savvy, smart, fearless, determined and utterly convinced he is right, and anyone who opposes him is wrong. He fiercely believes his vision of education is the correct one, and that the entrenched public-school bureaucracy is resisting meaningful reform. He is willing to debate that point anyone who disagrees, and as Speaker he tended to roll over anyone who g0t in his way.
And now he is about to assume a job that will allow him to get deep into the weeds of Florida's education policy.
There was talk earlier this year that Corcoran would run for Governor, but that campaign never happened. Many then believed he might be named to the state Supreme Court. But if he couldn't be Governor, I think this is the job that Corcoran really wanted.
As Speaker, he had many priorities that consumed much of his time.
In his new job, he will be able to concentrate on an area where he believes disruption is good and major change is needed.
That leaves two options for those associated with Florida public schools.
Buckle up or move on.