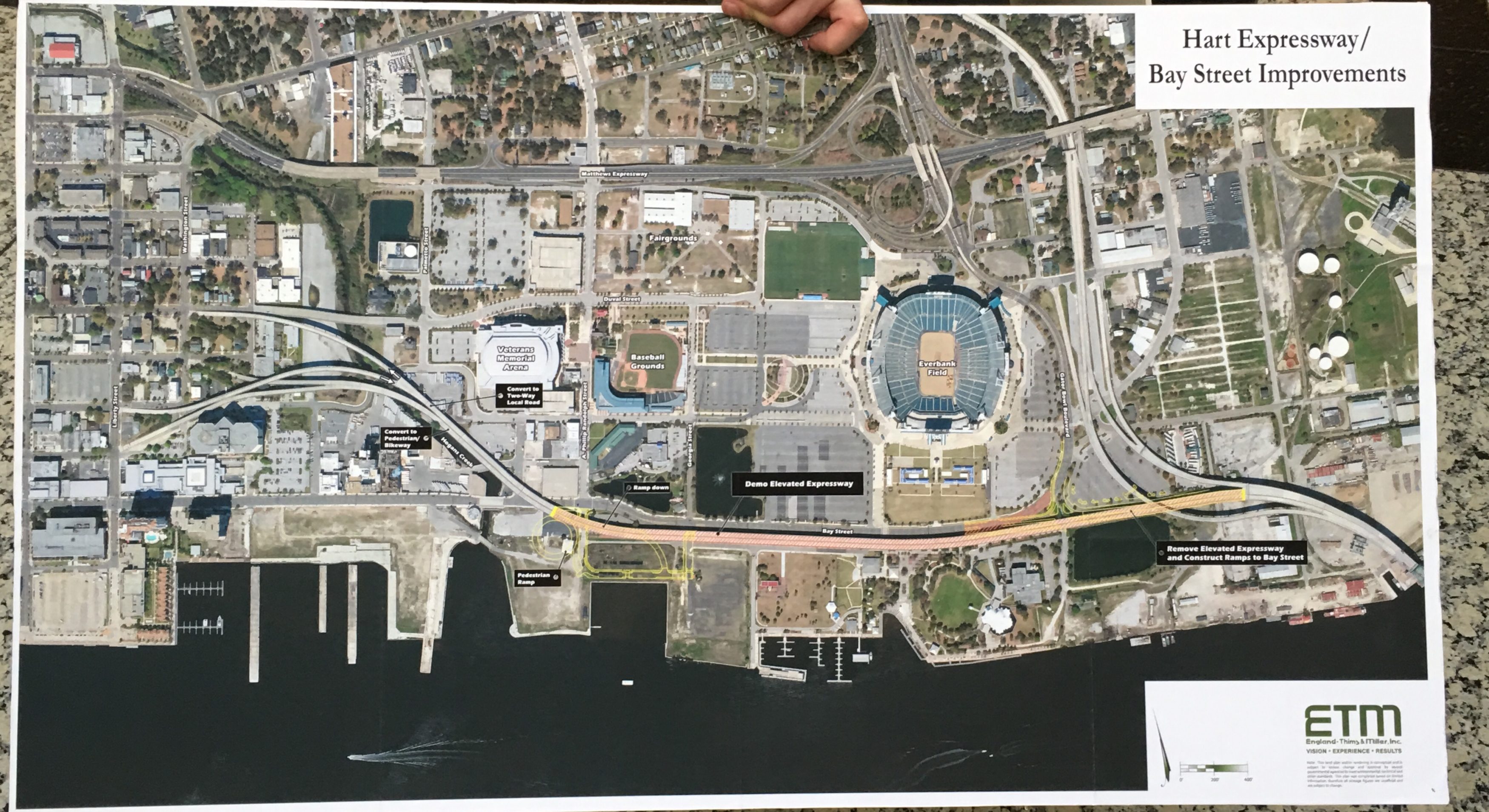 Monday will see the Duval County Legislative Delegation convene and receive the asks of Jacksonville, its independent agencies, and other major stakeholders.
While there are no local bills on the agenda this year, 50 speakers will attempt to make their cases for funding. From colleges and universities to non-profits, the pitches will be both urgent and familiar.
Worth watching: whether the Mayor's Office and the two Senators and six Representatives will sync up — something that hasn't been a given in previous years.
Brian Hughes, who serves as Mayor Lenny Curry's chief of staff, notes that Jacksonville will leverage regional relationships again.
"In both the Duval delegation and in the region of Northeast Florida, we have state legislative partners who are continuing to be in key positions to help. On both sides of the aisle, there are legislators who work very hard to help this city. Mayor Curry and the administration are going to work with them to continue a long record of success for Jacksonville," Hughes said.
"As for specific legislative requests and which members will champion them, stay tuned," Hughes added.
We reached out to legislators, and they are staying tuned also. We heard back from over half the delegation, and none had heard anything yet from the Mayor's Office.
This disconnect is something of a trend.
In 2017, city leadership was out of the country as the Delegation met ahead of the 2018 Legislative Session, with differing narratives on why the meeting happened without them.
The Mayor's Office purportedly pushed for postponement; Jay Fant, who was chairing the delegation at the time, said he hadn't heard of any push to change the meeting date, saying he was "notified not to be offended" by people being on the city trip to Toronto and missing the meeting.
Months before that, a Jacksonville City Councilman excoriated the Delegation for its "meek and mild" performance during the 2016 Legislative Session.
And before that? Legislators heard an elevator pitch for what was conceived to be a $50 million ask for money to tear down the Hart Bridge offramps and a section of elevated highway.
"We send money to Tallahassee," Curry said, and he and his team want to "work with the state to get it back."
Ultimately, the money did come back. To a point.
Sen. Aaron Bean put the appropriation into the budget as a "placeholder" at $1 million, and it got through at $12.5 million in the 2018 budget.
Florida TaxWatch called it a "turkey." But that didn't matter much.
Northeast Florida is well-positioned. In the Senate, Clay's Rob Bradley helms the appropriations committee. Democrat Audrey Gibson leads her party's caucus.
In the House, Clay's Travis Cummings handles the appropriations committee.
In both bodies, key regional players hold subcommittee slots that likewise can prove helpful.
Bradley and Cummings have been helpful to Jacksonville in the past, including in clearing the way for Tallahassee to approve Jacksonville extending a 1/2 cent sales tax to retire its $3 billion plus unfunded pension liability.
There are, to be sure, priorities that have yet to get through. In recent years, Jacksonville has pushed for state money for its ongoing septic tank removal.
The city and JEA in 2016 committed to a five-year, $30 million shared process of removal of old septic tanks, with the idea of getting these properties onto city water and sewage. Since then, JEA has agreed to spend another $15 million from a property sale.
Yet the project could cost a billion dollars.
Thus far, it has been a non-starter in Tallahassee. Though with the aforementioned connections in Tallahassee, coupled with a regional-minded ally (Ron DeSantis) in the Governor's office, it would seem movement could be possible this year. An environmental case could be made again for the appropriation.
If not this year, when?
We fully expect more clarity on city priorities in the weeks ahead, and there hasn't been a session yet where Curry hasn't extolled city wins thereafter.
But as in previous years, questions remain ahead of the Duval Delegation meeting itself.