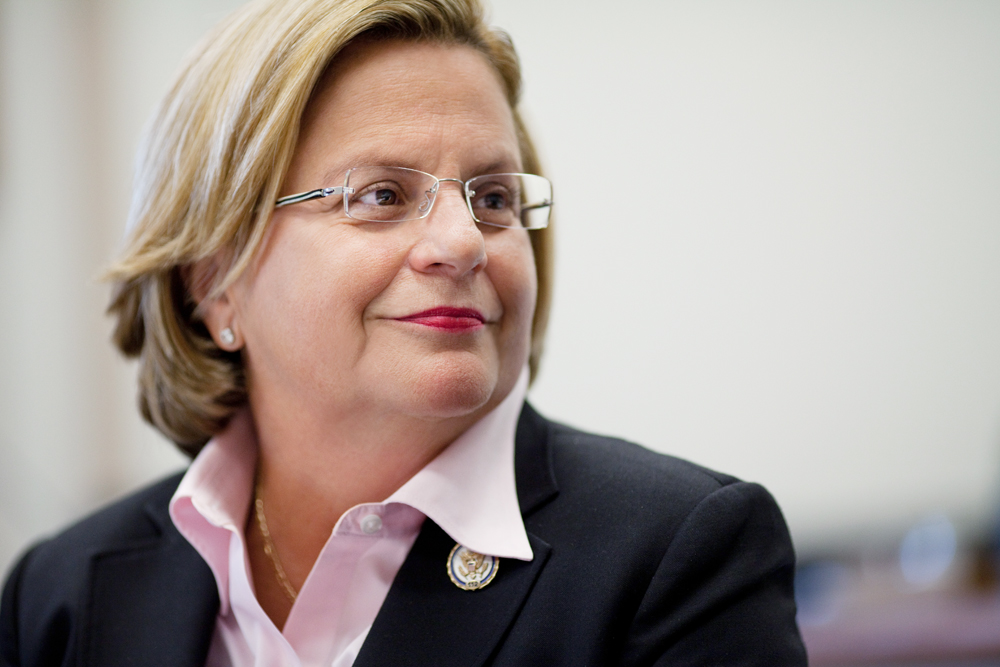 Retiring U.S. Rep. Ileana Ros-Lehtinen gave her farewell speech on the floor on the U.S. House Monday, offering a retrospective of her career and a "thank you" to her constituents in Florida's 27th Congressional District.
Ros-Lehtinen, 66, first announced her intent to retire in April 2017.
She has served in the House for almost three decades after first winning a special election following the 1989 death of U.S. Rep. Claude Pepper (who also served for nearly three decades).
"I wanted to take this opportunity to thank the constituents for allowing me to represent them in the U.S. House of Representatives for so many years," Ros-Lehtinen said.
"I have been honored to serve the people of South Florida in this distinguished body for nearly 30 years. And I have played a small part in making our slice of paradise an even better place in which to live."
The longtime Republican was a vocal supporter of LGBT rights. Ros-Lehtinen supported a bill adding sexual orientation and gender identity as a protected class under the Civil Rights Act.
She also criticized President Donald Trump over his actions with respect to the transgender community. Ros-Lehtinen's son, Rodrigo, is transgender.
Ros-Lehtinen was born in Cuba and was the first Latin-American woman elected to Congress.
"America opened its arms to my family and to me as we fled the Communist (Fidel) Castro regime," Ros-Lehtinen recalled. "When we arrived in Miami, it was in one of the last commercial flights out of Cuba. I was only 8 years old."
She routinely disagreed with Trump on immigration, once again voicing her support for the acceptance of refugees in her Monday speech.
"We are a country that says you can be successful no matter where you started. And that is something that we do not ever take for granted in my South Florida community, where it seems like everyone seems to be from somewhere else. My constituents are also a testament to the endless possibilities that all of us have as free Americans."
Ros-Lehtinen was also a vocal supporter of Israel, earning an honor from the nation during the celebration of its 70th year of independence.
The congresswoman was a part of the Florida political scene even before her time serving in Washington, D.C. She was elected to the Florida House in 1982, before winning election to the state Senate in 1986.
Donna Shalala, a South Florida Democrat, will replace Ros-Lehtinen in CD 27 following her November win over Republican Maria Elvira Salazar.
But Ros-Lehtinen said although she is now moving on, she would remain appreciative of the support she's earned from South Floridians throughout her political career.
"It truly has been the highest honor of my professional life to represent the great people of South Florida."
On the @HouseFloor: it's been the highest honor of my prof. life to rep #SoFla in #Congress for nearly 30 yrs. I thank my constits for trusting me to be their rep, my family for their support & our country which has given me, a #Cuban exile, the chance 2 serve our cmnty in #DC. pic.twitter.com/D9ECA3QsDr

— Ileana Ros-Lehtinen (@RosLehtinen) December 10, 2018