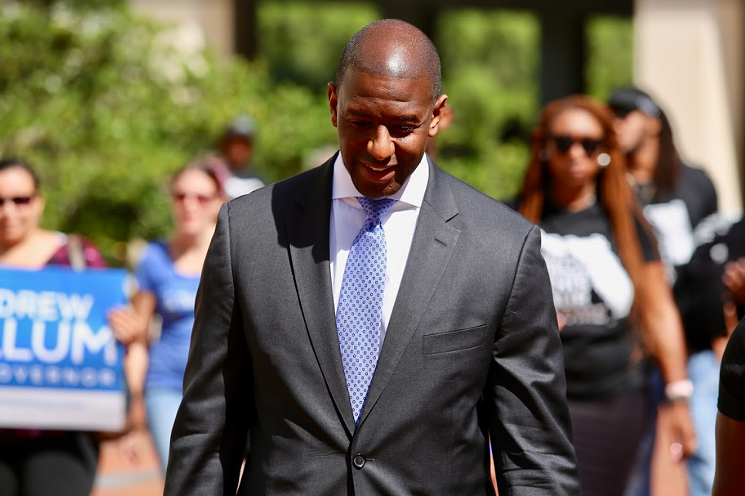 The last few weeks of November saw Democratic gubernatorial nominee Andrew Gillum receive almost $1.25 million in contributions to his affiliated political committee, Forward Florida.
According to a newly filed campaign finance report covering Nov. 2 through Nov. 30, the soft money account cashed nearly $1.5 million in checks, with the vast majority of those receipts coming in after the general election wrapped on Nov. 6.
The committee report shows a handful of large contribs — $150,000 from Teamsters Florida PC, and two $100,000 checks from Florida-based law firms. Another two-dozen donors chipped in $10,000 or more after the election, with thousands more small-dollar donors rounding out the report.
In all, Forward Florida reported more than 27,000 contributions during the four-week reporting period. Gillum's committee only reported $146,000 in spending during from Nov. 2 through Nov. 30.
That leaves the committee with $4.8 million in the bank — a sizeable amount considering the former Tallahassee Mayor came up only 33,000 votes short in his contest with Gov.-elect Ron DeSantis.
Gillum conceded on election night, when he trailed DeSantis by a much greater margin, before walking it back after the gulf between the two men closed to within 0.5 percentage points — the threshold for a machine recount. On Nov. 18, with the recount netting him few additional votes, Gillum issued his final concession.