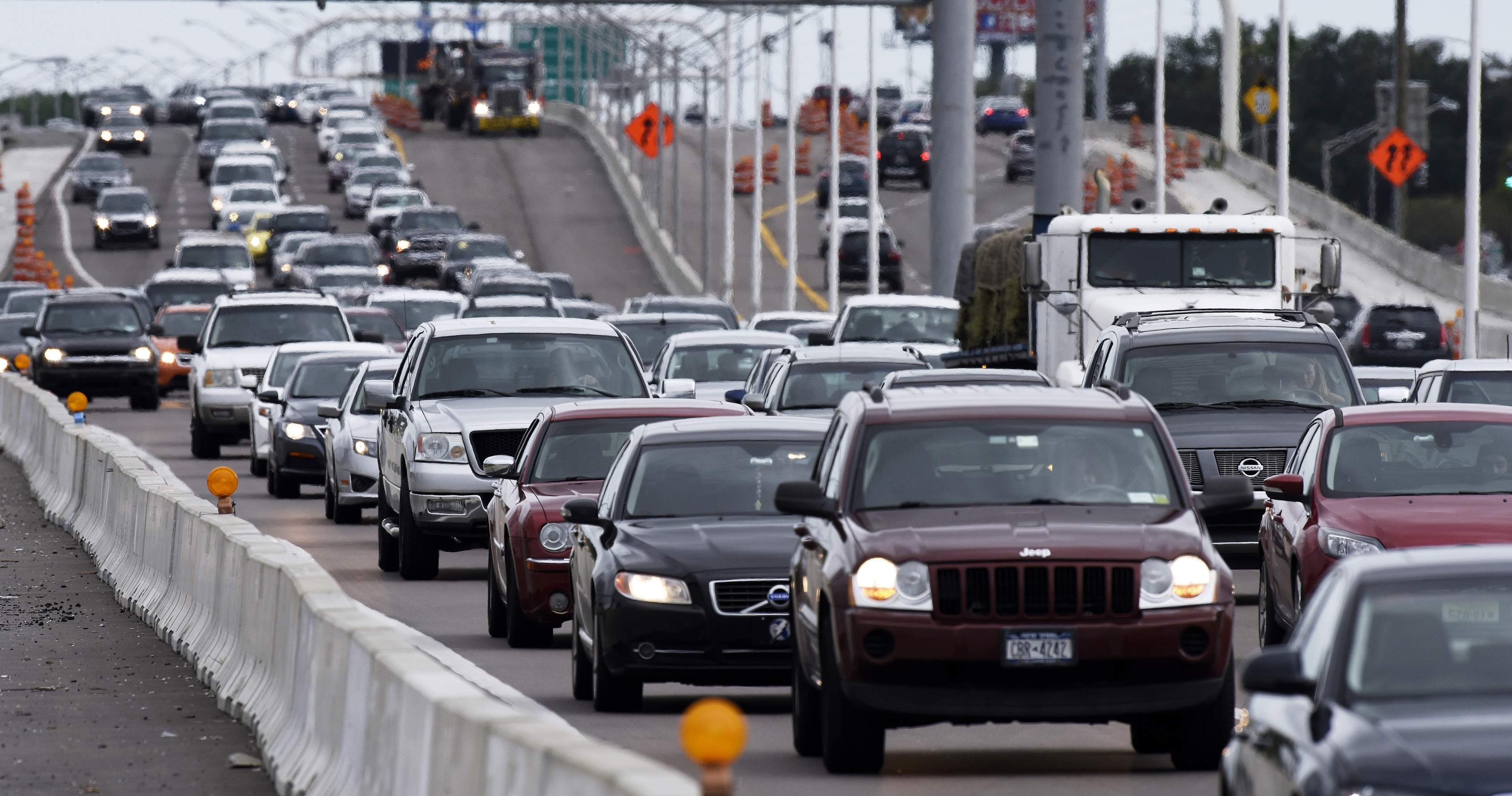 Florida has billions of dollars of transportation infrastructure work that needs to be done, but it's competing against other states for limited federal resources.
Coalition for America's Gateways & Trade Corridors director Elaine Nessle gave an overview of the funding battle at the Florida Chamber of Commerce's 2018 Growth & Infrastructure Summit.
Nessle said tax reform was seen as a "golden opportunity" to wedge in some infrastructure funding but that has "come and gone." And bumping up the gas tax, which hasn't increased since 1993, isn't the panacea many think it would be – gas tax revenues are trending down year over year.
A possible solution to the funding shortfall is a "Vehicle Miles Travelled," or VMT, tax. That method, as the name implies, would tax people based on how far they drive – truckers would pay more, daily commuters might end up paying less. A VMT isn't happening anytime soon, though.
"It may take five, six or 10 years before we can figure out a way for VMT to be ready at the federal level," Nessle said.
The takeaway: The federal government doesn't have $1.5 trillion sitting around for infrastructure, and Florida's couch cushions aren't exactly flush either.
Though the situation may seem gloomy, Nessel's presentation led in to a panel of transportation experts that see a ray of hope for the Sunshine State's infrastructure problem.
Port Tampa Bay president Paul Anderson said Florida's 14 seaports rode a wave of unprecedented growth during Gov. Rick Scott's administration, but keeping pace going forward means Florida needs to capture some of the competitive grants available at the federal level.
Finding other funding sources is also key, Anderson said, as "the next generation is not going to use cars.
"What we're seeing in demand destruction, as in we're not going to get it back," he said. "Gas tax revenues are going to continue to drop."
At the same time, he and Gina Evans, Tampa International Airport's government affairs director, noted people were willing to tax themselves to see some progress on traffic congestion and other transportation woes.
Evans pointed to the success of a Hillsborough County referendum that added a penny to the county sales tax for transportation projects.
That referendum, backed by All for Transportation, was approved alongside another sales tax increase to fund schools. Combined, the two tax increases give Hillsborough the highest sales tax in the state.
The new tax will fund public transit and road projects, not airports. Evans said in order for airports like TIA to keep growing, congress needs increase the passenger facility charge, a $4.50 fee tacked on to plane tickets.
The fee hasn't been raised in years, and unlike most taxes all of the cash collected stays local – if TIA has more passengers year over year, it's collections go up and it can expand without issuing bonds.
Former Florida DOT director Ananth Prasad, now president-designate of the Florida Transportation Builders Association, agreed that finding a way to tax transportation usage should be a priority. Also pressing: The DOT needs a bigger budget to keep up with the wear and tear on Florida infrastructure.
"The DOT budget is growing at maybe 1.5 percent but the miles driven on Florida roads has been growing at 3 percent," he said. "We need to keep pace with growth."
Prasad also said embracing technology, such as ride-sharing or autonomous vehicles, could alleviate transportation problems.
"We've got to go to a regulatory framework that facilitates technology adoption rather than inhibits it. We need to enable those technologies to flourish rather than creating barriers to protect some 19th century mindset," he said.
Anderson agreed, adding that "in the 10 years since the iPhone, technology has changed faster than it ever has before, and it will never change that slowly again."
"We need to embrace technology," he said.
Looking forward, Prasad said was encouraged by Gov.-elect Ron DeSantis' transition strategy. Most incoming administrations would split up their advisory committees into silos such as education and transportation, but DeSantis chose to create an advisory committee on the economy.
"He realizes that these issues are all interrelated and necessary to grow our economy," Prasad said.