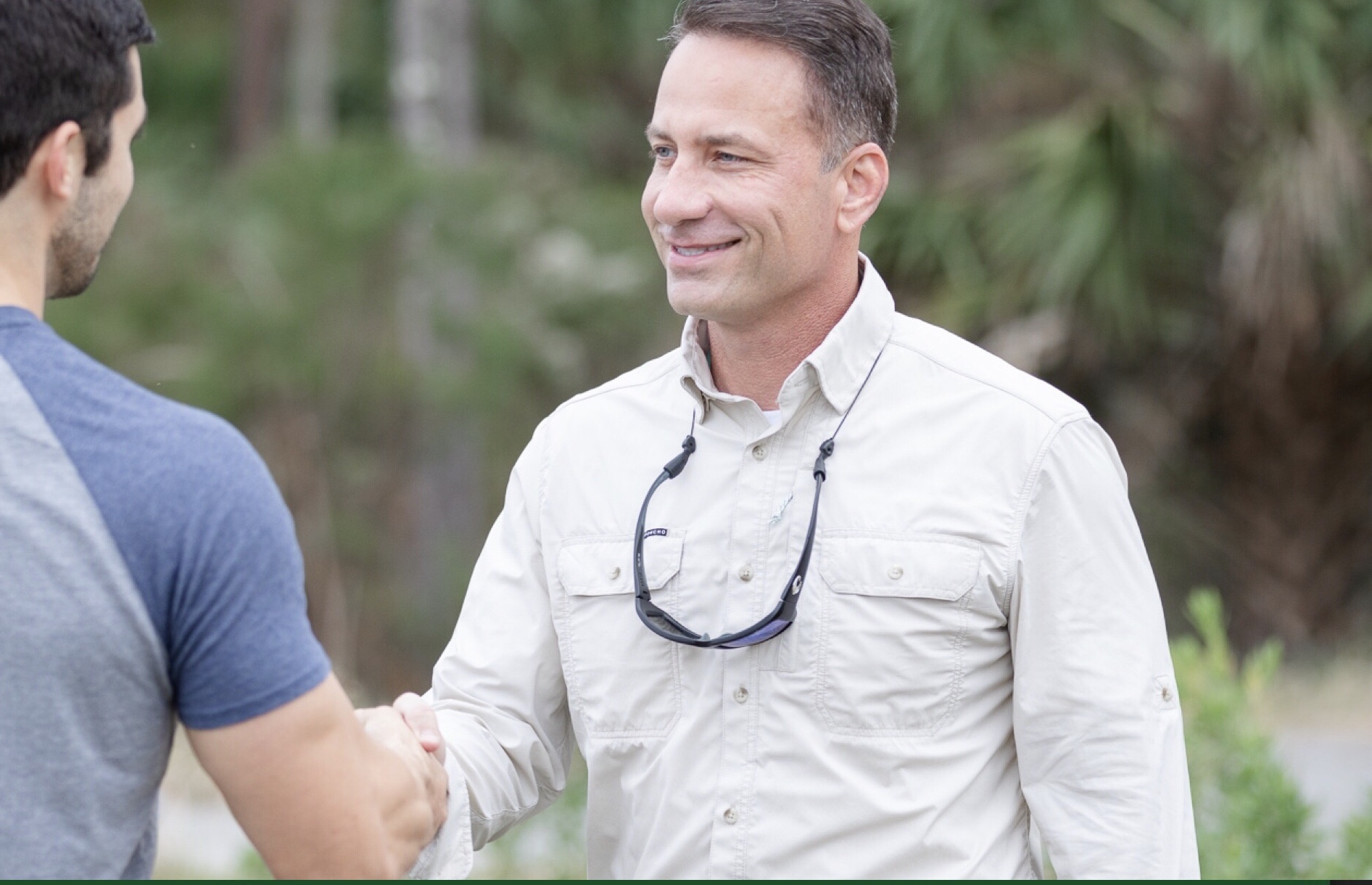 Republican Mike Watkins is emerging as a definite candidate and likely frontrunner to replace outgoing GOP state Rep. Halsey Beshears.
Watkins told Florida Politics on Tuesday that he "absolutely" will run in the anticipated forthcoming special election in House District 7 to replace Beshears, who earlier on Tuesday was tapped by Gov.-elect Ron DeSantis to lead the Florida Department of Business and Professional Regulation.
While a vacancy will cause a special election, DeSantis or Gov. Rick Scott ultimately will have the power to set an election date. Watkins, of Panacea, hopes the date will be in the near future. 
"The people of North Florida need a state representative now more than ever because people have been affected by Hurricane Michael," Watkins said, referring to the nearly-Category 5 storm that swept through the Big Bend and Panhandle regions of the state on Oct. 10.
"Timing is critical," Watkins added.
Till then, Watkins — currently CEO of child-welfare group Big Bend Community Based Care — will be contributing to health care conversations for the impending DeSantis administration.
DeSantis and Lt. Gov.-elect Jeanette Nuñez named Watkins to the 50-plus member Transition Advisory Committee on Health and Wellness last week. It will meet by phone at 1 p.m Wednesday. 
Watkins also will continue to fundraise for an election. He filed in February and has since raised more than $120,000. Another Republican, Jason Shoaf, filed for the seat on Monday but has yet to report any fundraising. 
Watkins' cash head-start makes him the most noteworthy candidate at this point. He's also expected to rally support from local sheriffs and superintendents, which goes a long way in the 10-county, mostly rural district he hopes to oversee.