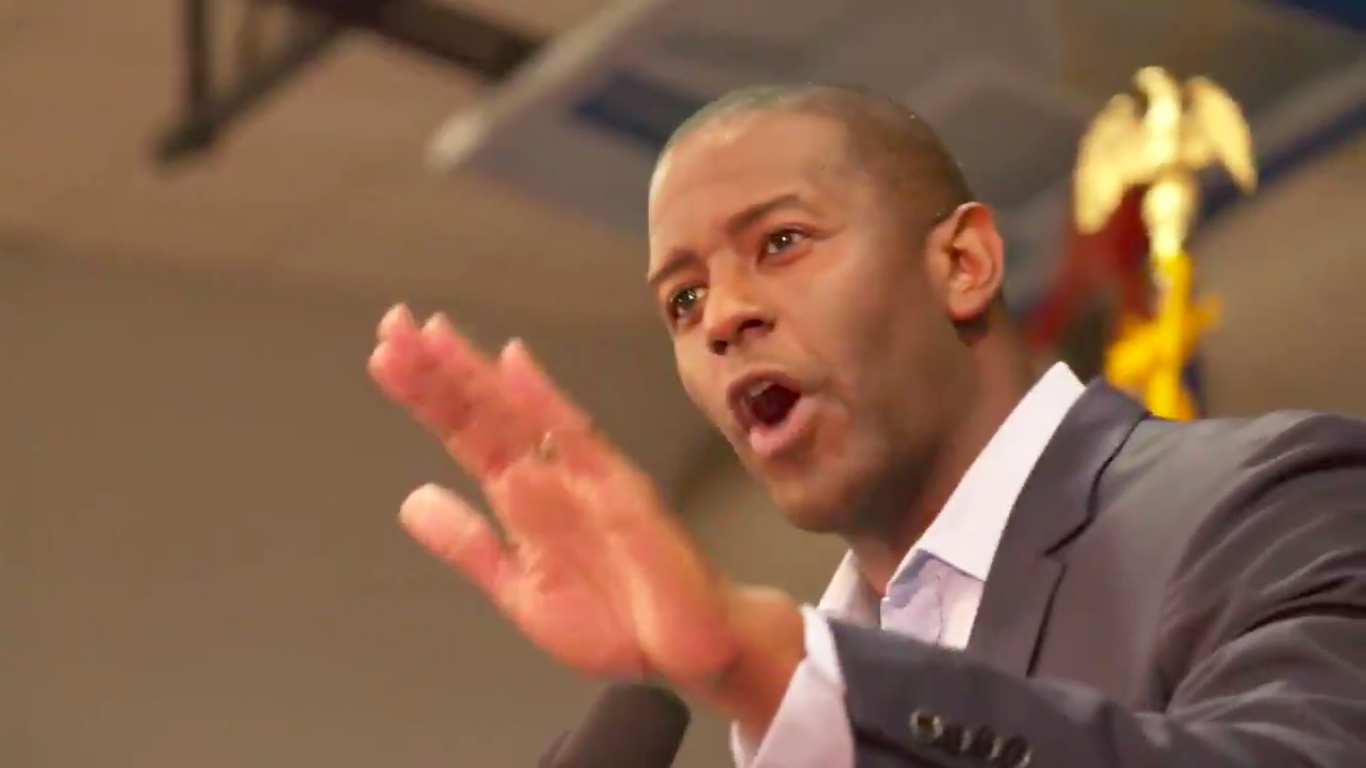 The breaking news out of the Capital City is that a federal grand jury has indicted city Commissioner Scott Maddox on public corruption charges, according to the Tallahassee Democrat.
Also indicted was Tallahassee Downtown Improvement Authority Executive Director Paige Carter-Smith.
Carter-Smith allegedly helped Maddox in an ongoing scheme to solicit bribes from companies seeking to do business with the city of Tallahassee.
Not indicted — at least not as of this morning — is former Mayor Andrew Gillum.
But isn't that what Gillum has said all along? That the federal investigation of the City of Tallahassee was not about him.
But that investigation — and the whispers that Gillum could be indicted before his inauguration as Governor — haunted Gillum's gubernatorial campaign, especially in the general election.
More than a quarter of the $26 million Republicans spent on TV ahead of the general directly attacked Gillum by invoking the investigation.
There is little doubt that one of the main reasons Gillum lost was because of the looming shadow of the federal investigation.
His opponent, now-Gov.-elect Ron DeSantis, continued hammering Gillum throughout the campaign over his connection to the investigation, which included trips to New York and Costa Rica and meetings with undercover FBI agents. DeSantis called him "Crooked Mayor Gillum."
Even President Donald Trump tweeted that Gillum was a "thief."
The Republican Governors Association bludgeoned Gillum with one grainy ad after another evoking the specter of corruption investigation. The timely release of not-really-related-but-close-enough documents by a lawyer who is now working in Republican DeSantis' transition played havoc with whatever kind of momentum Gillum had built.
In a race decided by 33,000 votes, it's not hard envisioning Gillum winning the election had he been cleared of the federal investigation?
But he wasn't cleared. He hasn't been charged. But he was never cleared.
And with that, the FBI f*cked Andrew Gillum.
Ask yourself this: what could the FBI possibly know today about L'Affaire Tallahassee that it did not know six weeks ago? Or three months ago? Or six months ago?
Probably nothing. Because, if nothing else, Maddox and Gillum and everyone else in Tallahassee haven't dared to jaywalk since a caravan of black Chevy Suburbans arrived at City Hall.
Whatever Maddox did … whatever Gillum did not do … it all was done so many months (years?) ago that it could have … should have … been revealed in advance of the election.
Maybe this complaint will be rendered moot. Perhaps the FBI is about to knock on Gillum's door. But if it doesn't, then the J. Edgars haven't screwed over someone this bad since, um, they screwed Hillary.