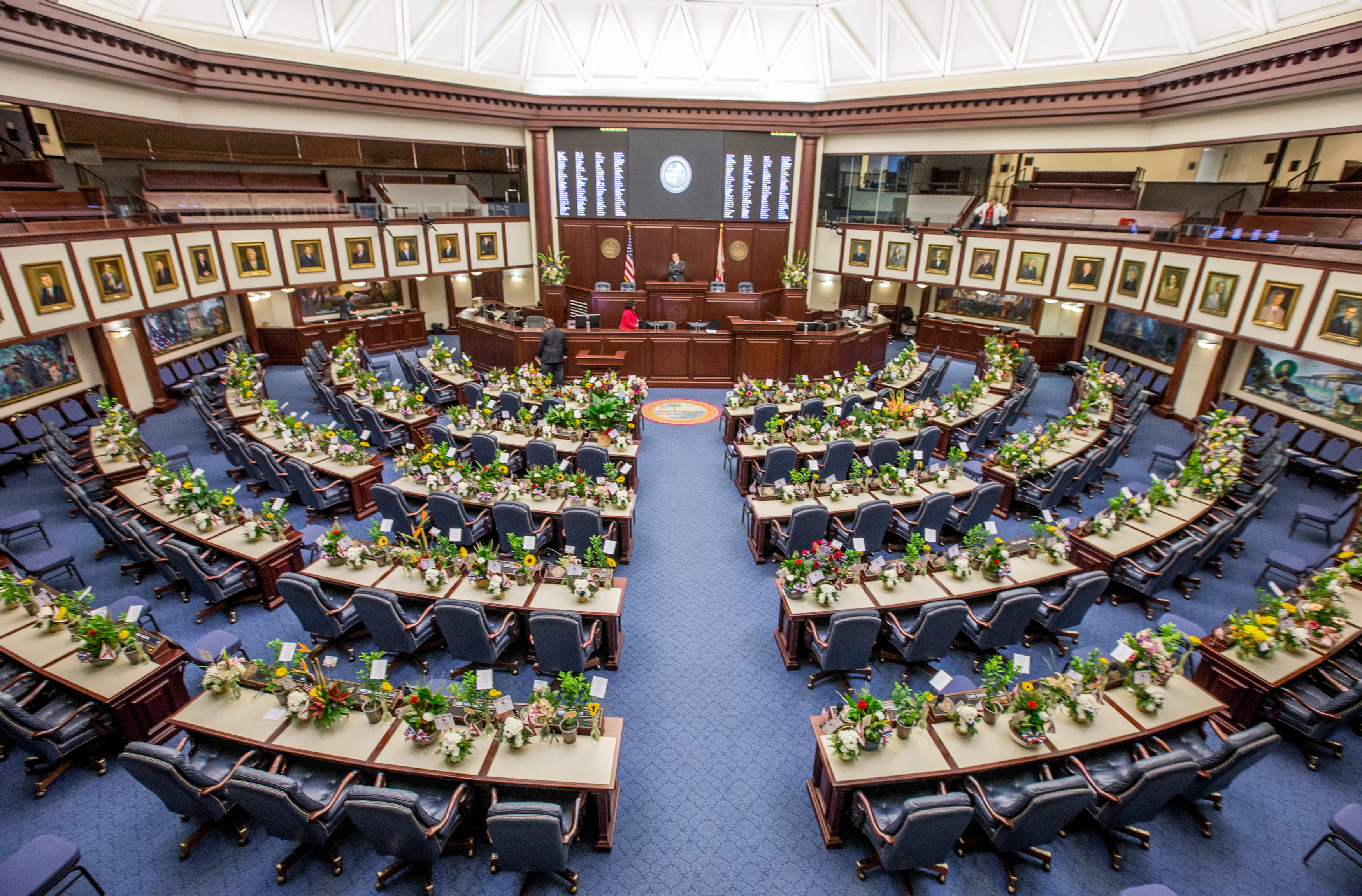 Five incumbent Republicans and one Democrat opened campaign accounts for their 2020 re-election campaigns this week.
Tallahassee Rep. Ramon Alexander joined 21 of his Democratic colleagues in taking the first step toward re-election by filing his paperwork on Dec. 10. Alexander holds House District 8, which covers all of Gadsden County and part of Leon. He joined the state House in 2016 and was re-elected in June after no challenger qualified to oppose him.
Also filing for re-election were Republican Reps. Thad Altman, Chuck Brannan III, Elizabeth Fetterhoff, Rene Plasencia and Cyndi Stevenson.
Altman has represented Brevard County in the Florida Legislature for 15 years, first as a state Representative from 2003 through 2008, then as a state Senator from 2008 through 2016. He went back to the House, representing District 52, last cycle. This year, he skated to another term with a 64-36 win over Democratic challenger Seeta Durjan Begui.
Brannan easily secured his first term in North Central Florida's House District 10 last month, earning 73 percent of the vote in the race to succeed term-limited Rep. Elizabeth Porter. Earlier this year, the Lake City Republican scored an 11-point primary win over Porter's handpicked successor, Marc Van.
Over in House District 26, Fetterhoff got the ball rolling on her 2020 bid. The DeLand Republican ousted Democratic Rep. Patrick Henry by just 61 votes in the general election — a margin of just 0.1 percent. Her district covers part of Volusia County.
Plasencia kicked off his bid for a fourth and final term in the House on Monday. Plasencia's House District 50 seat stretches from east Orange County into northwest Brevard. He cruised into a third term — including one representing neighboring House District 51 — with a double-digit victory over Democratic challenger Pam Dirschka.
Stevenson opened her campaign account Tuesday. The St. Johns County Republican took office after winning a special election for the Northeast Florida's House District 17 in April 2015. She earned her second full term in the House last month after steamrolling no-party challenger Jaime Perkins by 40 points.
As of Wednesday, 57 incumbent state representatives — 35 Republicans and 22 Democrats — had put in their paperwork to run for re-election in 2020. In the Senate, 12 of the 14 incumbents eligible for re-election next cycle have formally launched their bids.
Last updated on December 13, 2018