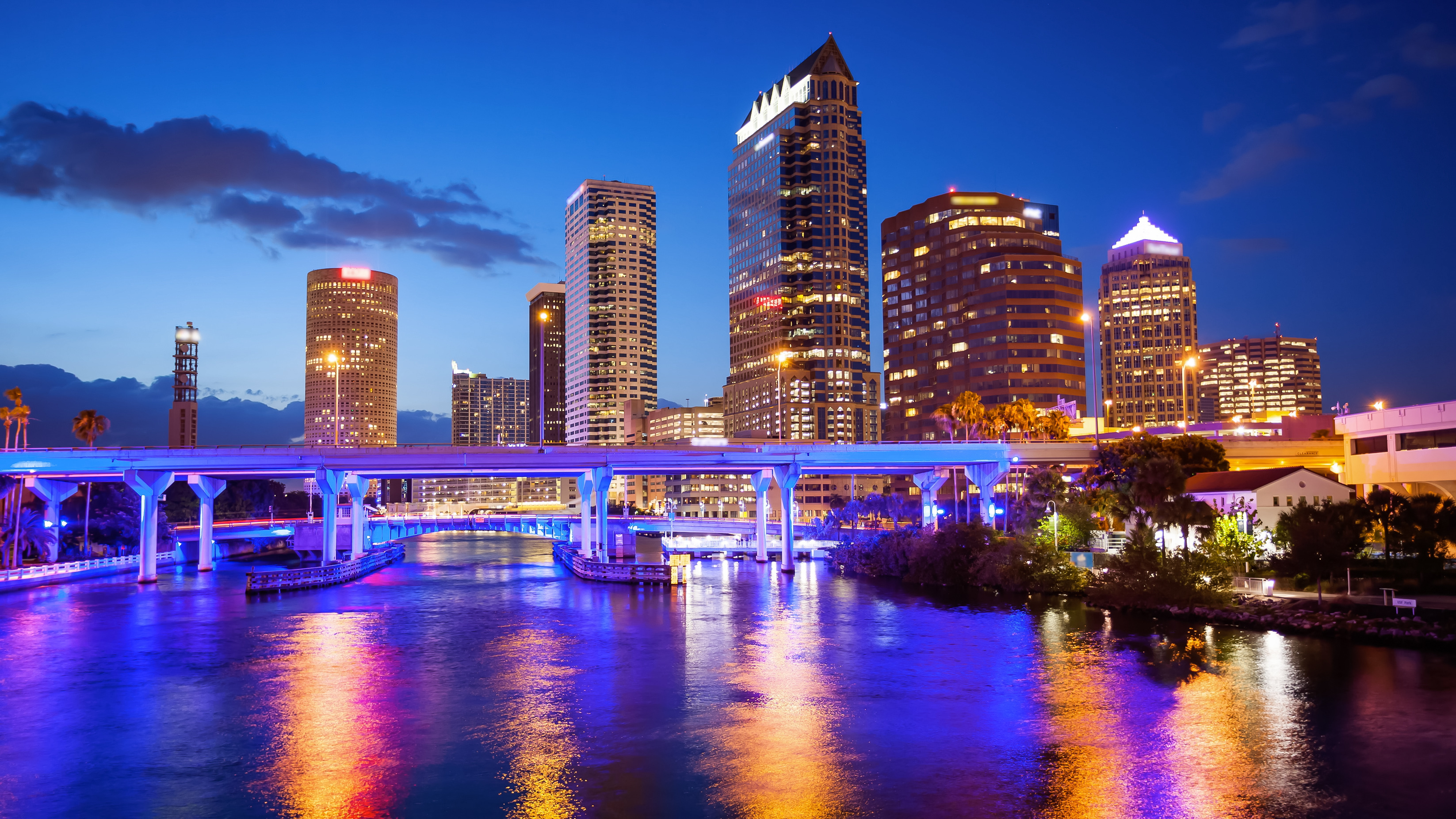 The Tampa Bay Partnership's 2019 Regional Competitiveness Report shows the Tampa Bay region has room for improvement in several areas — some surprising, others not so much.
The report shows the region lagging behind others in job growth, wages, household income, transportation and transit and talent access.
Companies, community organizations and government agencies can use the report to measure the effectiveness of their work, prioritize their activities and resources, advocate for public policy solutions and collaborate with other like-minded organizations.
The report shows Tampa Bay dead last among 20 comparable cities nationwide in median household income. The region, which includes counties from Citrus south to Sarasota and Polk, has a median household income of just over $52,000. The national average is just over $60,000.
Tampa Bay is second to last in non-farm job wages. The region is also dead last in labor force participation.
But the number one risk factor for the region, according to Tampa Bay Partnership Director of Policy and Research Dave Sobush, is the region's slow job growth rate. The region came in at No. 13 in that metric and it's the third consecutive year of decline.
That means while the Tampa Bay area population is on the rise — it's expected to jump from today's 4.7 million to more than 5 million by 2023 — jobs are not keeping pace.
The region performs well in hospitality and retail areas, but its stature in emerging innovation industries shows room for improvement. Part of the reason for job growth stagnation might have to do with an opportunity identified in last year's report shocking those who studied it — Tampa Bay's talent pool is not where it needs to be.
High school graduation rates in the region are the lowest of all Florida cities evaluated at 81 percent. That number falls to just 74 percent among economically disadvantaged students. The region is second to last in all three post-secondary education areas including two-year, four-year and graduate degree attainment.
A bright spot — Tampa Bay falls in the middle of the pack nationwide for the number of certifications issued.
Still, it's not enough to keep pace.
"We've got a market that's growing with people, but not necessarily in value," Sobush said.
One area ripe for improvement that could trickle into other opportunity metrics is transportation. The region is dead last in transit ridership per capita and in the number of transit miles traveled among regions studied. Tampa Bay remains a deadly place for walkers and bikers ranking second to last in pedestrian and cyclist fatalities above only Orlando.
But while those figures are daunting, change is in the works. Hillsborough County voters approved a 1 percent sales tax for transportation and transit that takes effect in January. The Tampa Bay Area Regional Transit Authority is moving forward with plans to implement a 41-mile regional express bus route. St. Petersburg's Central Avenue Bus Rapid Transit is in line for funding and the Pinellas Suncoast Transit Authority continues to identify public-private partnerships to provide improved mobility despite a shrinking budget.
"This is a critical turning point for transportation in the region," Sobush said. "We should expect to see our transportation rankings improve."
That's important because transportation is becoming a bigger and bigger deciding factor for businesses considering expanding in a region or moving to a new region, both of which are necessary for Tampa Bay to catch up in its job growth rate.
Further, the University of South Florida's Muma College of Business' Tampa Bay E-Insights Report, which leaders also highlighted Wednesday, shows a direct correlation between poverty rates and transit access. Poverty rates decline as transit access increases.
It's not a bridge too far to draw the conclusion that correlation also suggests transit encourages job growth.