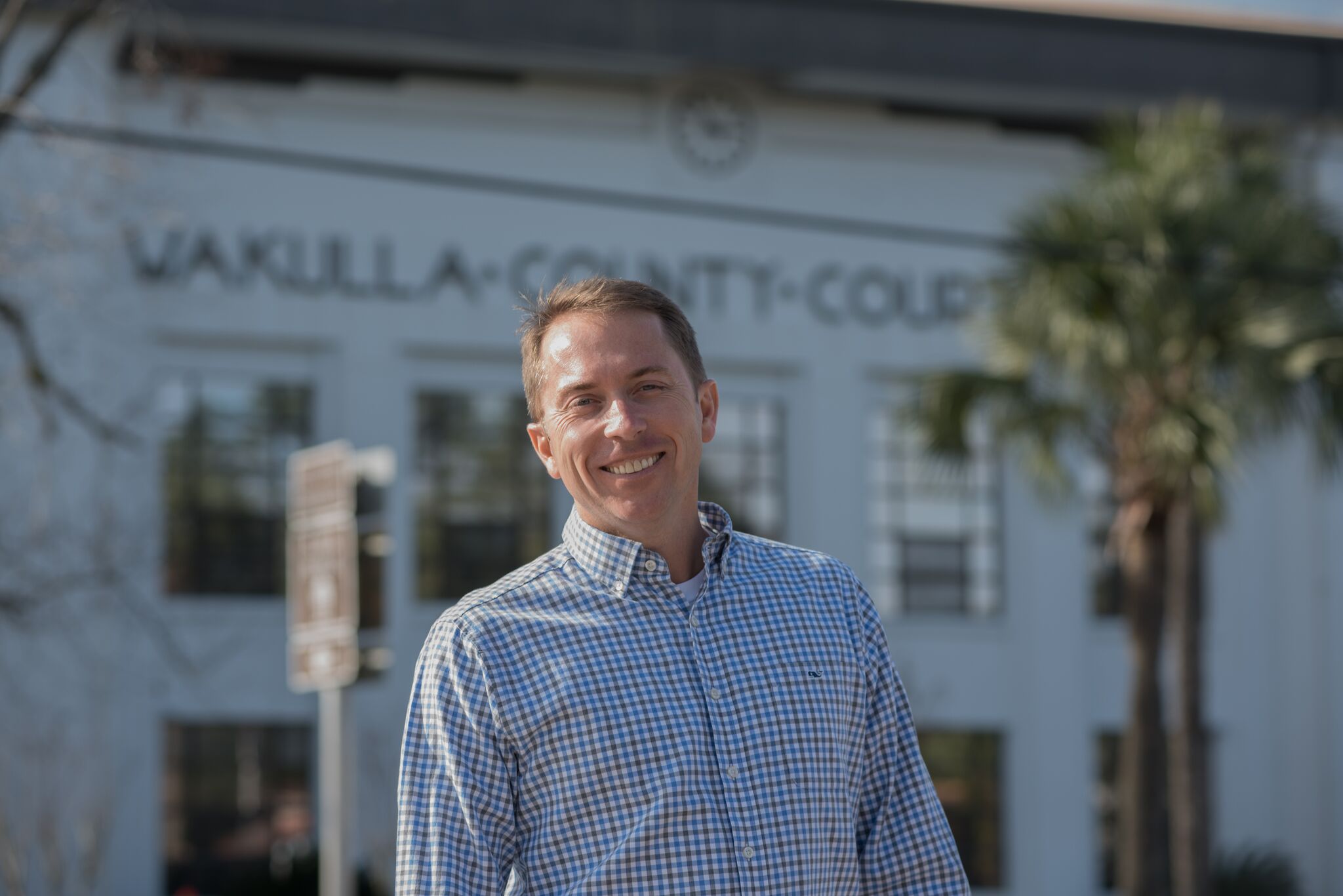 Two notable Republican candidates are stepping up to the plate to replace state Rep. Halsey Beshears just days after the lawmaker was tapped by Gov.-elect Ron DeSantis to lead a regulatory agency.
Jason Shoaf, a businessman and member of the Triumph Gulf Coast Board of Directors, told Florida Politics on Thursday that he'll compete in the impending special election to replace Beshears.
Shoaf's entry comes after Republican Mike Watkins, a child-welfare advocate who filed in February to run in 2020 for Beshears' House District 7 seat, earlier this week said he'll compete in the upcoming race. 
While a vacancy will cause a special election, DeSantis or Gov. Rick Scott ultimately will have the power to set an election date.
Watkins already has amassed more than $120,000 for his bid. Shoaf, who launched a campaign account this week, has yet to report any fundraising.
But the cash disparity is no worry to 39-year-old Shoaf, who described himself as a natural "problem solver" during an interview with Florida Politics.
Shoaf said he expects to quickly match and surpass Watkins' numbers. He's already speaking with businesses and residents around the sprawling 10-county district that stretches across the heart of the Big Bend.
While new to politics, Shoaf isn't void of public experience. Former Senate President Joe Negron appointed the Port St. Joe native to the Triumph Gulf Coast Board in 2017.
Shoaf said his time on the panel is what led to his political debut this week. Triumph oversees the reinvestment of settlement dollars into the counties affected by the 2010 Deepwater Horizon oil spill.
Shoaf said he has "recognized a need" to revitalize workforce training in the mostly rural district. Specifically, he wants to bring industry certification programs into the district and implement high-tech training opportunities in high schools.
"We need skills and training for our workforce," Shoaf said. "I want the people in my community to have good jobs, high-paying jobs."
Shoaf also said he hopes the district, hit particularly hard by Hurricane Michael earlier this year, has representation during the 2019 Legislative Session, which begins in March.
That sentiment is echoed by Shoaf's opponent Watkins, who said the timing of the special election is "critical."
"The people of North Florida need a state representative now more than ever because people have been affected by Hurricane Michael," Watkins told Florida Politics earlier this week, referring to the nearly Category 5 storm that swept through the Big Bend and Panhandle regions of the state on Oct. 10.
Shoaf, a vice president at the St. Joe Natural Gas Company, said he rode out Hurricane Michael at his residence. He said his brother lost his house to the storm, and his parents lost a bulk of their property.
Shoaf also owns two other enterprises: Gulf South Self Storage and Alliance Property Management. He was a successful Realtor and previously served as the Vice Chairman of the Port of Port St. Joe.
Watkins, meanwhile, is the CEO of child-welfare group Big Bend Community Based Care and has a spot on DeSantis' health care advisory panel. He's also expected to rally support from local sheriffs and superintendents.
Asked whether he would find similar help from local leaders, Shoaf responded in the affirmative.
"It's easy to get to know folks across this district because the entire district is so similar in the people that live there," Shoaf said, adding that the population is filled with "good, salt-of-the-Earth people."