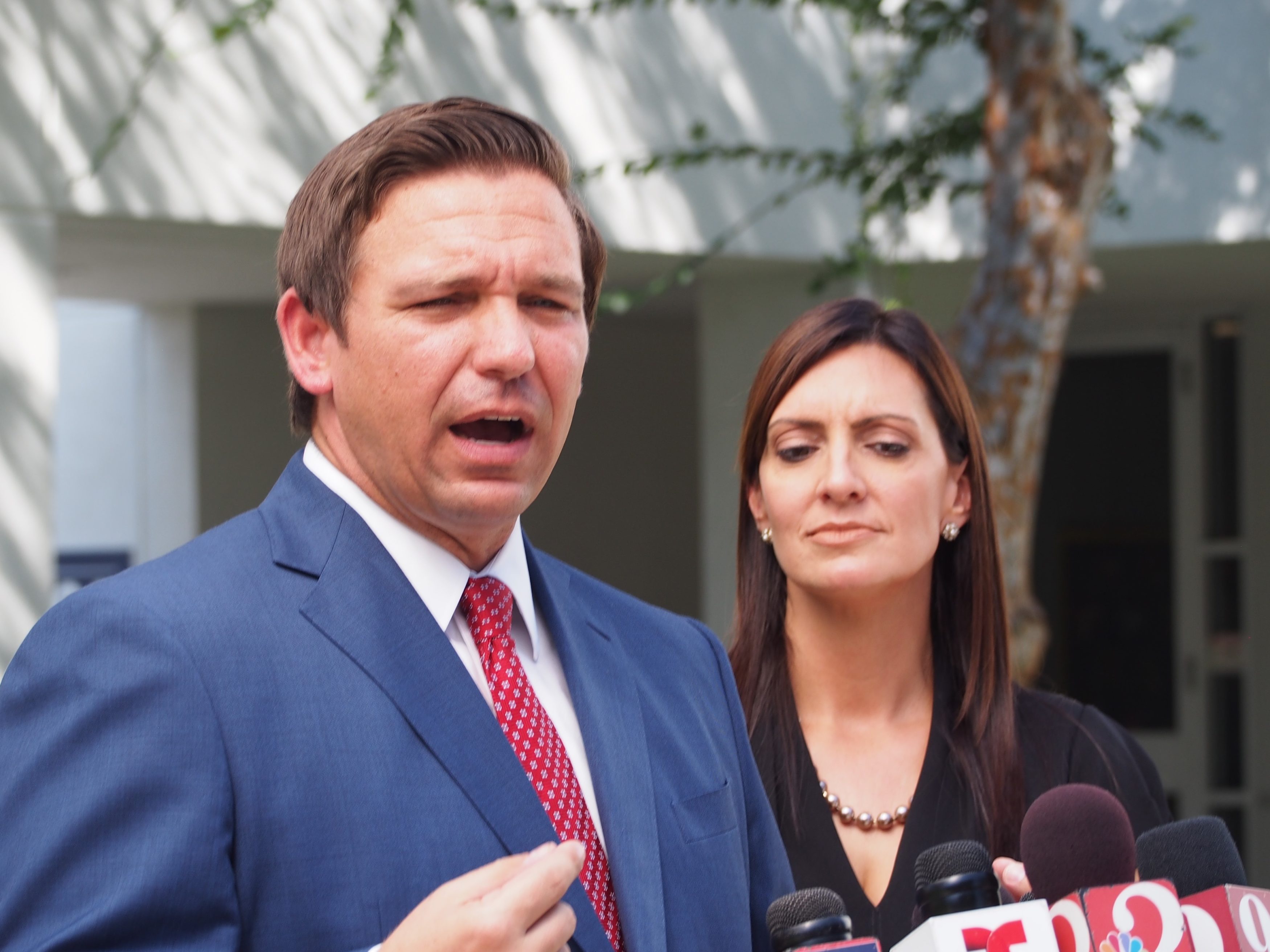 Gov.-elect Ron DeSantis will continue his swing of victory "thank you" tour stops on Saturday.
DeSantis, who advisers describe as buried in policy details and laying the groundwork for his nascent administration, is nonetheless taking advantage of the remaining pre-Inauguration weekends to visit markets around Florida.
The former Congressman's first stop is in U.S. Rep. Matt Gaetz's backyard. DeSantis will appear at A.J.'s Seafood and Oyster Bar at 9 a.m. CST in Destin.
Destin County, as is typical, came out strong for Republicans last month. All statewide GOP candidates there garnered more than 70 percent of the vote.
At 1 p.m. EST, DeSantis will be at Food and Thought in Naples, the hometown of current Gov. Rick Scott.
Collier County is a GOP stronghold, where DeSantis (along with other Republicans) had well over 60 percent of the vote against his Democratic opponent.
Miami closes the day of DeSantisian gratitude, a 3 p.m. rally at the indoor basketball courts of the Jose Marti gym. He will be accompanied there by Florida's next Lieutenant Governor, Jeanette Núñez.
DeSantis has held some of these rallies already, so there is a template of what to expect.
At previous stops, the Governor-elect has talked about jobs (he's in favor of them) and courts (he will appoint "constitutionalist" judges and justices).
DeSantis, along with other incoming Governors, met with his highest-profile supporter, President Donald Trump, this week in Washington.
Trump campaigned actively for DeSantis, coming to Florida twice in the final week of the campaign for the man he called a "tough, brilliant cookie."
In comments to Fox and Friends Friday, DeSantis lauded the "productive" conclave.
"He's been great with Panhandle reconstruction, including Tyndall Air Force Base," DeSantis said.
"We've had problems with these toxic algae blooms, feeding into things like red tide," added DeSantis. "There are federal projects with the Army Corps … he's worked to help get that going."
"That was music to my ears," the Governor-elect added, noting Trump was interested in helping "all Governors, whether they were Republican or Democrat."