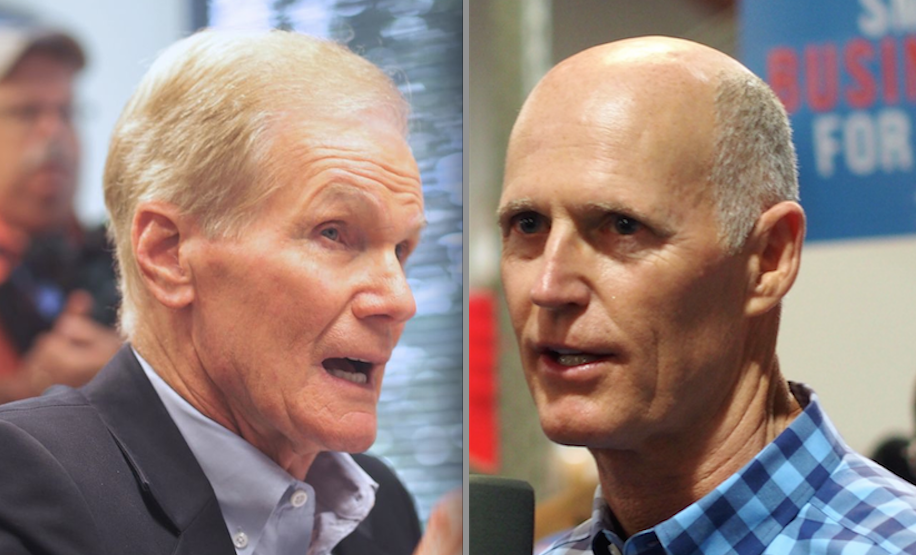 Democratic Sen. Bill Nelson this year spent just short of $311 on his re-election effort as Republican opponent Rick Scott dropped a historic $63.5 million on the race.
Final filings with the Federal Election Commission show Nelson spent upward of $31.1 million on the race, but little of that came from the candidate himself.
That contrasts to the $83.7 million spent by Scott, of which more than $63.5 million came from the Florida Governor's personal fortune.
Is that the story of buying the Senate seat? Of failing to put skin in the game? That outlook likely differs by the viewer and their own thoughts on the high-dollar election in Florida's most populous swing state.
And it's a race that surely will attract second-guessers after a nationally watched recount and a margin of victory for Scott of a mere 10,033 votes out of about 8.2 million votes cast.
A flipside of the equation shows a much high percentage of contributions to Nelson's campaign came from individuals. The Democrat received more than $26.2 million from individuals, while the Republican scored just $18.2 million that way.
PACs also spend more on Nelson than Scott, with more than $3.3 million coming into the outgoing senator's coffers compared to less than $1 million in PAC money for his successor.
The Center for Responsive Politics reports that U.S. Senate candidates in 2018 on average raised about $4.1 million each, with Senate incumbents on average raising about $15.5 million and challengers raising about $2.1 million.
But the center reports that the $118 million-plus spent on Florida's Senate race this year made it only the second most expensive Senate race of the 2018 cycle.
The Texas Senate race, where Democrat Beto O'Rourke challenged Republican U.S. Sen. Ted Cruz cost nearly $125 million. Cruz raised $45.1 million to O'Rourke's nearly $79 million.
But that means neither Texas candidate spent as much as Scott or as little as Nelson.