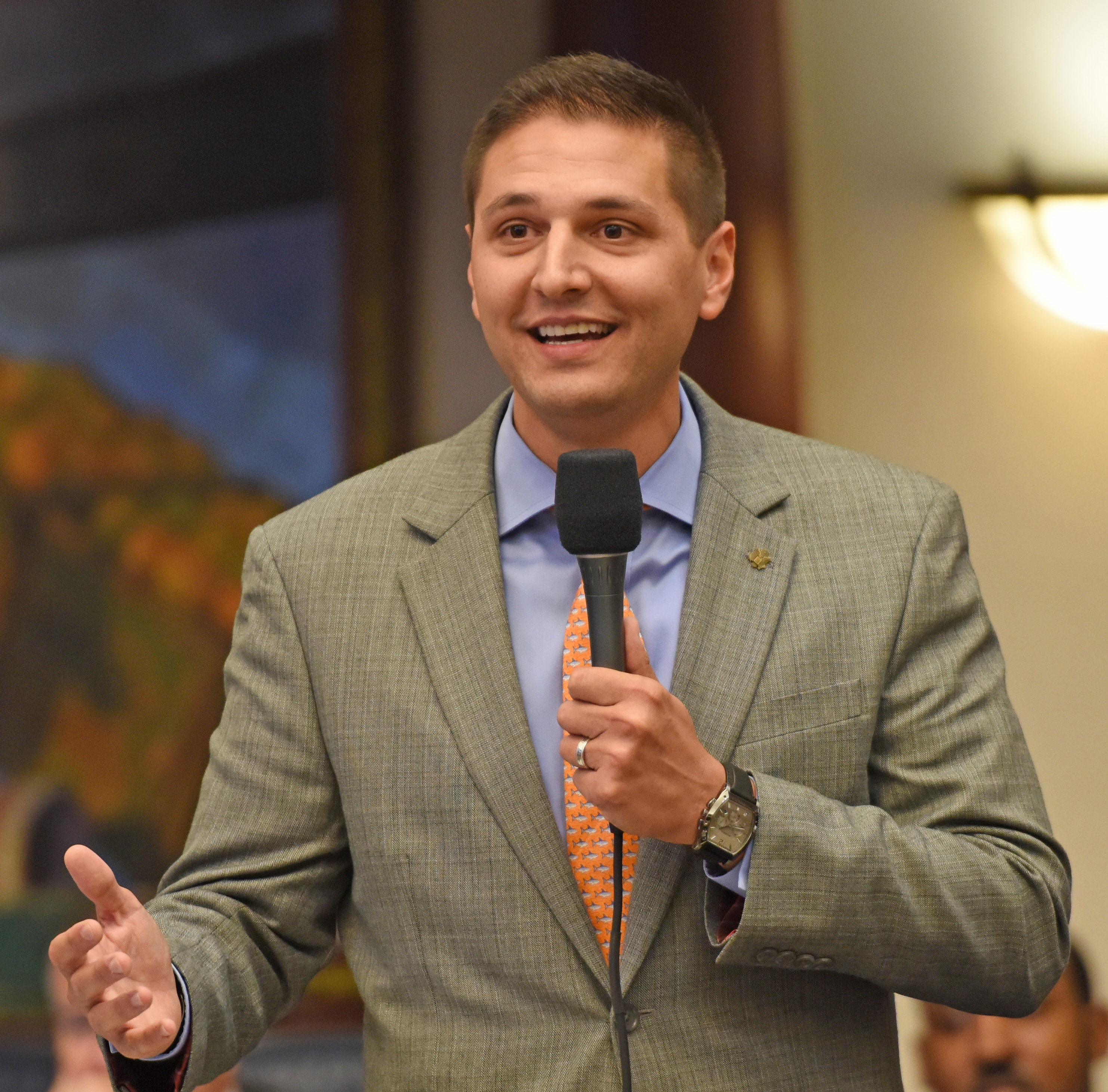 Gov.-elect Ron DeSantis has recommended state Rep. Danny Burgess as the next head of the Florida Department of Veterans' Affairs.
DeSantis's transition team announced the executive director pick on Saturday. Florida Politics had first reported that Burgess was under consideration for the position.
It will have to be approved by the Governor and Florida Cabinet. If OK'd, Burgess will replace Executive Director Glenn Sutphin.
"Danny's commitment to our nation and especially to Florida's veteran community make him the perfect fit," DeSantis said in a statement.
"His relentless advocacy for veterans in the Florida Legislature is proof of his commitment to the wellbeing of our veterans and addressing the important issues they face," he added. "I know that he will work tirelessly to continue to improve our ability to serve Florida's veterans and I look forward to discussing his exemplary record with members of the Cabinet when we convene."
The latest cherrypicking of the House by DeSantis follows GOP Rep. Halsey Beshears to Secretary of the Department of Business and Professional Regulation and Democratic Rep. Jared Moskowitz to the lead the Department of Emergency Management.
Also, Lt. Gov.-elect Jeanette Nuñez most recently was a House member, and Richard Corcoran, DeSantis' preference to become state Education Commissioner, was the last House Speaker.
Burgess, a Zephyrhills Republican first elected in 2014, is a U.S. Army Reserve captain who has a Military Outstanding Volunteer Service Medal and Meritorious Service Medal, his House bio says.
"When Governor-elect DeSantis first asked me to consider leading the Florida Department of Veterans' Affairs as its Executive Director, I viewed it as an extension of my duty to serve those that have served us," Burgess said in a statement.
"I want to thank my constituents and the community I have the honor to serve, for the faith and trust they have placed in me over the years and ask for their prayers and support as I work on behalf of our new Governor to serve those who have given so much to our nation. I am grateful to the Governor-elect for his confidence in me and I look forward to making great progress for our veterans."
The 32-year-old lawmaker earned his bachelor's degree from the University of South Florida and his law degree from Barry University. He also studied at the Army Judge Advocate General's Legal Center and School.
He sits on the Veteran & Military Affairs Subcommittee, as well as the Justice Appropriations Subcommittee, the Local & Federal Affairs Committee, and the Rulemaking Oversight & Repeal Subcommittee.
Burgess has sponsored a number of bills related to veterans issues during his tenure in the House, from the ceremonial to the substantive.
In his first Legislative Session on the job, he co-sponsored a resolution recognizing May 16 as Armed Forces Day in Florida; in 2016, he sponsored the House version of bill creating the Gold Star license plate for the parents, grandparents, children and siblings of fallen service members; in 2017 he sponsored a number of bills to secure better health care options for veterans and ended up securing a $485,000 appropriation for a veteran intervention program at BayCare Behavioral Health.
The 2018 Legislative Session saw him re-secure the BayCare appropriation and get money for a veterans program at WestCare Gulfcoast Florida into the budget.
He also secured $1 million for facility improvements and operations funding at Veterans Alternative, a retreat program that has shown promising results in the treatment of PTSD, depression and anxiety among combat veterans.
DeSantis will have to call a special election to replace Burgess in House District 38.
The Pasco-based seat is heavily Republican; it was previously held by former House Speaker Will Weatherford. And DeSantis recently tapped Weatherford to chair his transition team's economic advisory panel.