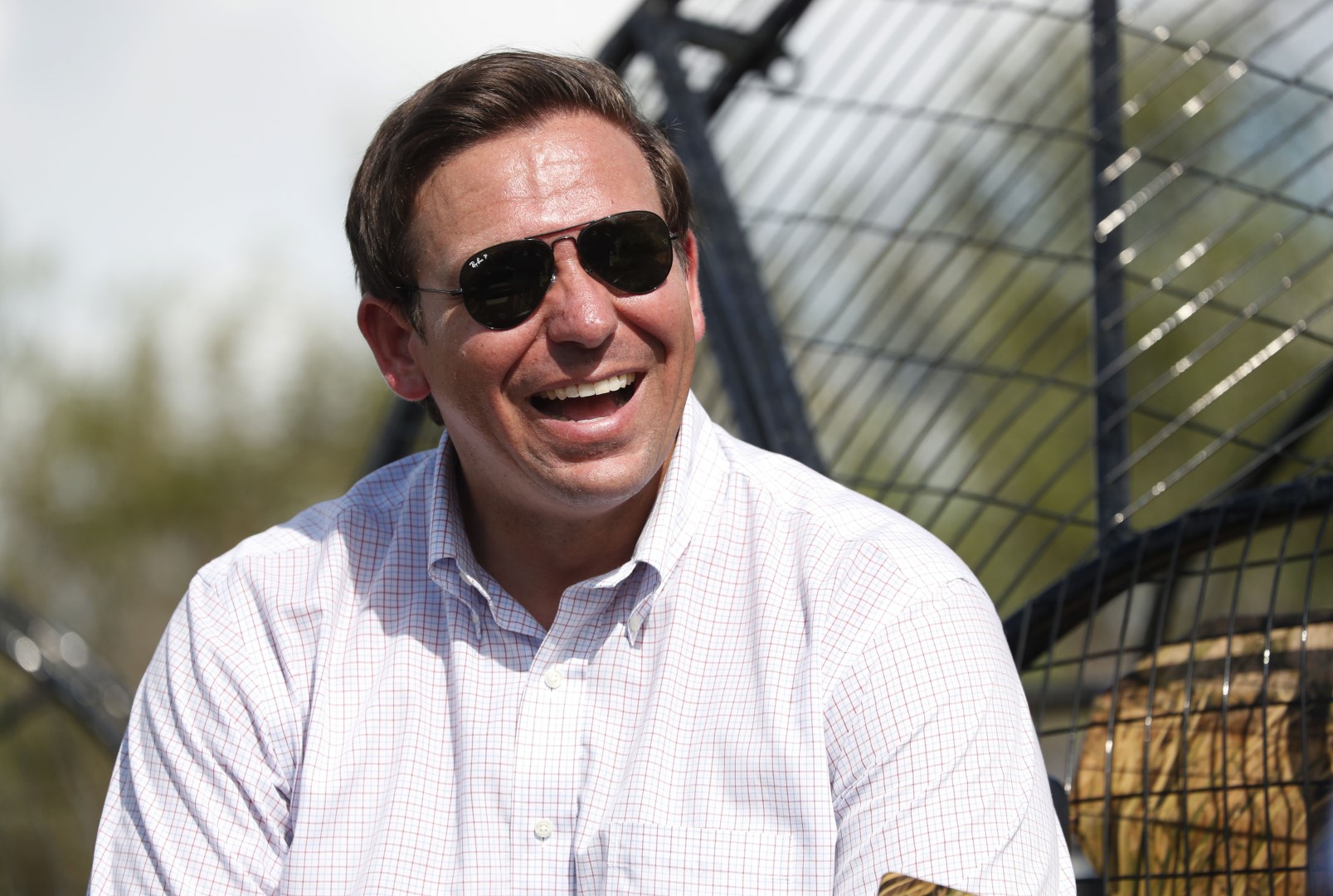 Gov.-elect Ron DeSantis' Transition Advisory Committee on the Environment, Natural Resources & Agriculture met Monday, with the discussion involving very little in the way of actual disagreement between panelists.
The 40-person group, chaired by U.S. Rep. Brian Mast, is expected to make recommendations by the end of December, on issues ranging from restoring the Everglades to controlling the red tide and green algae that have polluted Florida's waterways.
On Monday, the panel convened telephonically for the last time before a final Dec. 28 meeting.
Early on, Mast said the goal was "how to achieve more immediately" so that DeSantis can be the "best governor for the environment in Florida's history," echoing the recurrent contention that DeSantis will be a "Teddy Roosevelt Republican."
Whether that's just an aspirational goal or something more remains to be seen. But for those who sought encouragement, the rhetoric was at least present for two hours Monday.
During the call, Mast added that Florida is off limits for offshore drilling, perhaps as a reminder that outgoing Interior Secretary Ryan Zinke said Florida was "off the table" a year ago (a non-binding assertion, it has been said since).
Beyond the specter of offshore drilling, there were issues creating immediate impacts that the committee addressed.
Eric Sutton, executive director of the Florida Fish and Wildlife Federation, addressed Florida's "very successful" approach to species management, with "unique opportunities … and challenges" presented by its ecological diversity.
Manatees are up five-fold in recent years. Sea turtles likewise are booming, as are bald eagles and fishery populations, Sutton said, while invasive species present problems.
Former House Speaker Steve Crisafulli noted that while land purchases have seen progress, there is room for improvement, via Amendment 1 resources, for land management.
"Everybody has a mission, but we're never really focused on what that mission is cohesively," Crisafulli noted. "We can make great strides."
Even a representative of Audubon Florida lauded the proposal.
Other committee members noted that developers could be incentivized to offer habitats to endangered species and management of invasive species.
Ron Bergeron, a former Florida Fish and Wildlife Conservation Commission member who runs "point" on Everglades restoration, stressed the importance of "leadership skills [in our three agencies] and [being] able to communicate with the federal government" to get Washington's help with our problems.
Bergeron went on to suggest a Secretary of the Interior who could bring together's Florida's environmental agencies under one umbrella, given the scope and timeframe of the state's challenges.
Gil McRae, executive director of the Florida Fish and Wildlife Institute, noted that red tide is a regular occurrence, and that blooms were most noticed when currents shifted the phenomenon to the peninsula from the Gulf of Mexico.
Florida has shown "tremendous resilience" in dealing with the issue in the past, McRae said.
When Mast asked about the correlation between red tide and algae blooms, McRae noted that there was "no definitive connection." However, when red tide moves inland, phenomena like "excess nutrient loading" from Florida's estimated two million septic tanks can help drive the phenomenon.
Eric Eikenberg of the Everglades Foundation pressed McRae, who noted that fresh water discharges can prevent red tide because of lowered salinity levels.
Eikenberg remarked that infrastructure needed to remain in place to deliver fresh water to where it is needed.
Coral reef protection, via Department of Environmental Protection head Noah Valenstein, was another issue of note. Valenstein lauded the Florida Reef Resiliency Program as showing the appropriate "sense of urgency."
Coastline management and beach renourishment (including dunes), according to Valenstein, are equally critical for tourists and as buffers when tropical storms threaten.
Mangrove shorelines and other "green infrastructure" have helped create "living shorelines … systems that Mother Nature has" that "protect us from storm events," Valenstein added.