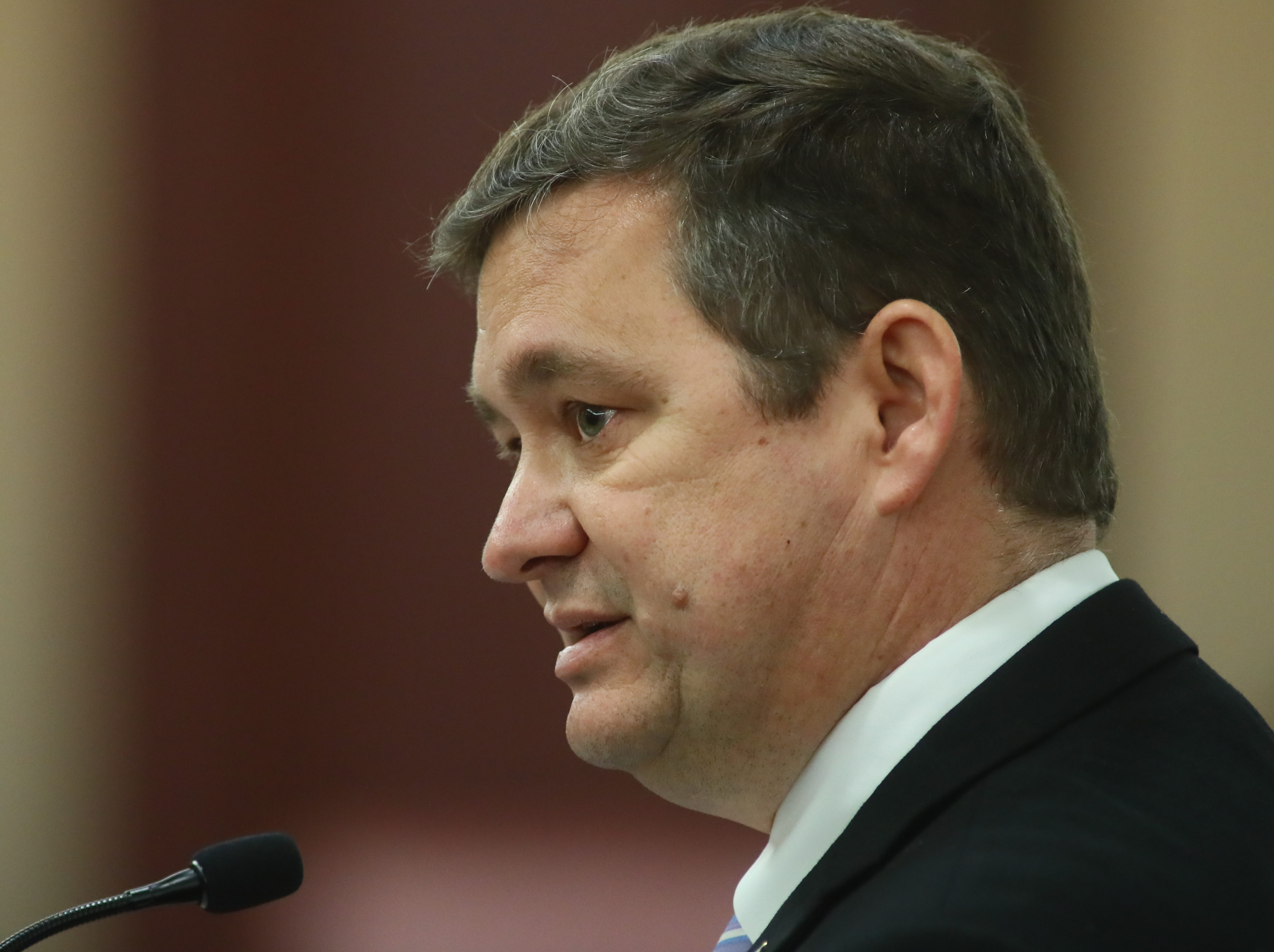 Ralph Thomas, a Wakulla County Commissioner, has filed to replace state Rep. Halsey Beshears in House District 7.
"I served our nation in uniform, and now I want to serve our rural communities in the Florida House of Representatives," said Thomas, who was a member of the U.S. Navy from 1985 to 1997.
"As a hometown small businessman, veteran, and conservative leader, I understand our blue collar communities and will fight for our beliefs in Tallahassee. We believe in hard work, Christian values, and making America great again."
Thomas was previously rumored to be interested in the seat after Beshears was chosen by Gov.-elect Ron DeSantis to be the next Secretary of the Department of Business and Professional Regulation.
On Monday, Thomas confirmed his intentions in a statement announcing the move.
"In the Navy, I fought to defend our freedoms. On the Wakulla County Commission, I fought to keep taxes low and protect our local way of life. As Chairman of the Wakulla Republican Party, I fought to elect conservative leaders like President [Donald] Trump, Governor DeSantis, Senator [Rick] Scott, and Congressman [Neal] Dunn," Thomas said.
"And as State Representative, I will fight to stop illegal immigration, support the Second Amendment, and create more jobs for rural Florida. I look forward to a conservative grassroots campaign and earning the vote of families across District 7."
Thomas has worked as a mortgage loan officer and was first elected to the Wakulla County Commissions in 2012. He is also a member of the Florida Association of Counties.
He'll be competing against Jason Shoaf and Mike Watkins, who have already filed to run for the seat.
Beshears has yet to resign, so Shoaf and Watkins are currently listed to run in 2020. Both said they will seek the seat in a forthcoming special election, which won't be finalized until Beshears resigns.
Shoaf is a businessman and member of the Triumph Gulf Coast Board of Directors. Watkins is a child-welfare advocate.
Watkins, who filed in February to replace Beshears in 2020, has amassed more than $120,000 for his bid, giving him an early cash advantage.
The district is mostly rural, extending across 10 counties in the heart of the Big Bend and Panhandle regions.