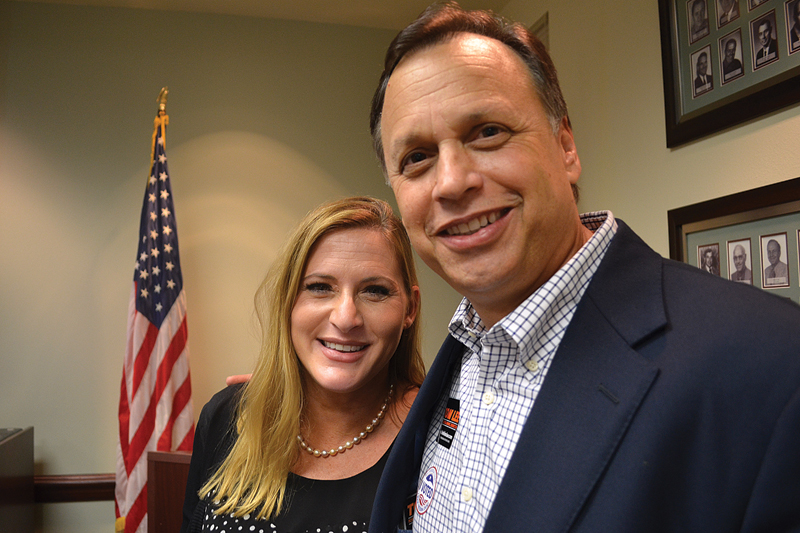 A lawsuit that sought to overturn the 1 percent sales tax voters approved last month for transportation and transit improvements in Hillsborough County has been reassigned to a new judge following concerns the initially assigned judge could not provide a fair trial for defendants.
Judge Laurel Lee, the wife of Florida Senator Tom Lee, recused herself from the case Tuesday after a request from attorneys representing the Hillsborough Area Regional Transit Authority late Monday afternoon.
The case has been reassigned to Judge Rex Barbas.
The motion to disqualify Judge Lee cited several conflicts documented in the media over recent months. Sen. Lee was a vocal critic of the All For Transportation sales tax initiative and actively campaigned against it. His likeness and quotes appeared on campaign mailers opposing the tax, and the Senator sent text messages to voters urging them to oppose it.
Further, Sen. Lee has publicly stated he intended to address the new sales tax during the 2019 Legislative Session.
"Should she continue on the case, the assigned judge would be required to make a determination regarding a matter which her husband, Sen. Lee, in his capacity as Senator, or otherwise has indicated his intent to actively participate," the motion reads. "Sen. Lee has publicly stated that the Charter Amendment is both politically and legally problematic and actively campaigned against the charter amendment's inclusion on the November 6, 2018 ballot and ultimately its passage."
The motion goes on to argue that "any reasonable person or entity faced with these facts would experience a well-grounded objective fear he or she would not receive a fair hearing in front of a judge with the relationship described above."
The motion also calls the lawsuit a "quagmire" noting Hillsborough County Commissioner Stacy White filed it against the county he serves as well as other cities, agencies and constitutional offices within the county.
White's lawsuit alleges the new county charter contradicts state law by requiring an unelected committee of Hillsborough residents who essentially would have veto power over elected bodies. The 13-member citizen-led committee required under the new charter will audit project plans from the agencies and governments funded through the sales tax to ensure they comply with the terms under the charter.
The new tax takes effect January 1.
Barbas has been on the bench since 1997. He received his law degree from Loyola University Law School in 1975. Barbas serves on several community boards and has taught numerous law and criminal justice classes including at Hillsborough Community College, the University of Tampa and University of South Florida.