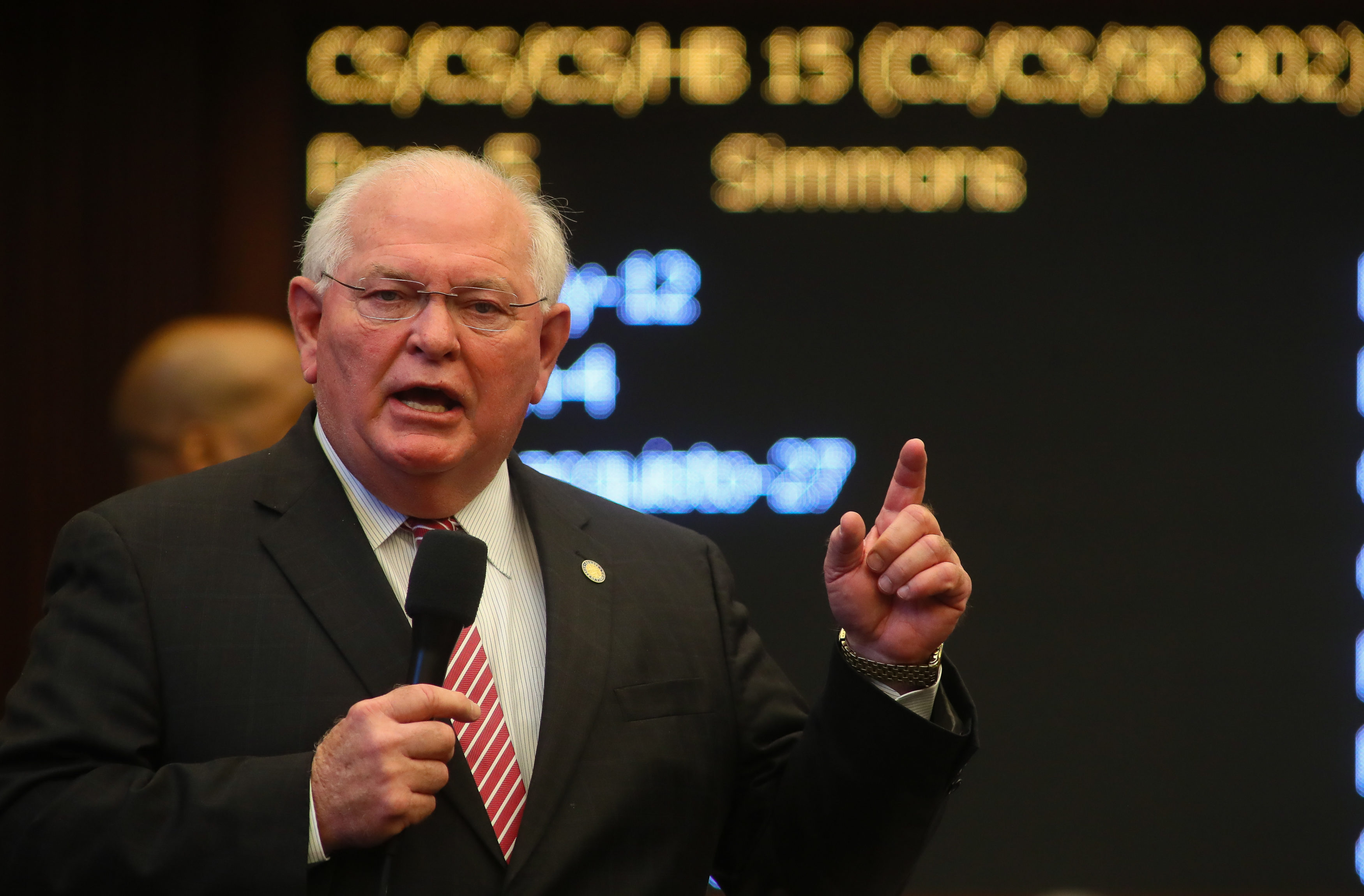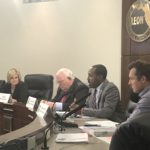 An election-year shuffle of political players could leave some storm-battered counties without legislative representation ahead of and during the 2019 Session.
Gov.-elect Ron DeSantis last week tapped state Rep. Halsey Beshears to serve as the next head of the Department of Business and Professional Regulation. Beshears, a Monticello Republican, will vacate elected office to take the job.
The problem: Beshears' House District 7 seat sprawls across 10 Big Bend and Panhandle counties. Hurricane Michael, the nearly Category 5 storm that made landfall in Mexico Beach on Oct. 10, tracked through a chunk of this district. Beshears' latest gig could leave the area's hurting constituents with one less voice in the Legislature. 
Beshears didn't indicate when he would resign while speaking to Florida Politics ahead of a Leon County legislative delegation meeting on Monday.
Meanwhile, three Republican candidates already have lined up to replace Beshears. They're all waiting for Beshears to leave office, which will prompt Gov. Rick Scott or DeSantis to schedule a special election.
The vacancy is on the radar of Tallahassee Democratic state Sen. Bill Montford, whose district overlaps Beshears' territory.
"I am hopeful that [House District 7] will be filled before Session begins," Montford said after the delegation meeting. "If not, we're losing a very strong voice in Representative Beshears — his voice will be hard to replace anyway."
Fellow House members representing parts of Leon already are planning for an empty seat.
Tallahassee Democratic state Reps. Ramon Alexander and Loranne Ausley said they're having conversations regionally about how to pick up the slack if Beshears' spot isn't filled by the March 5 Session start or the critical, agenda-setting committee weeks leading up to it.
"We take a regional approach in regard to how we advocate for the issues within the region," Alexander said, noting that he's reached out to other Panhandle lawmakers about Hurricane Michael relief.
"There's a lot of work that needs to be done in these counties to rebuild, and really to rebuild stronger perhaps than before the storm," added Ausley. She also said Beshears' would-be issues align with the delegation's.
Montford, who in November called for a special session to flesh out hurricane aid, still thinks some of the post-Michael relief will be addressed before Session, perhaps through the Joint Legislative Budget Commission.
But the damage is still unfolding, according to Montford, who expects debris cleanup to be something lawmakers look at.
"[Michael] was an unusual storm that had a tremendously negative impact on all aspects of life in North Florida," Montford said. "So we're still trying to gather the data."
Montford described Senate President Bill Galvano as someone with a close relationship with House Speaker Jose Oliva.
And Galvano, Montford added, has given "every indication that [the Senate] will do whatever necessary to help."
Montford said that constituents in HD 7 would still be in good hands if the seat isn't filled by Session, expressing confidence in other lawmakers to keep the Forgotten Coast and nearby areas in the fore.
Still, he added, "we really need to have that decision made before Session begins."
So far, Mike Watkins, Jason Shoaf and Ralph Thomas have said they'll compete to replace Beshears.
Watkins is the CEO of child-welfare group Big Bend Community Based Care. He attended the delegation meeting and had originally filed to compete for Beshears' seat in 2020.
Shoaf is a businessman and member of the Triumph Gulf Coast Board of Directors.
Thomas is a Wakulla County Commissioner and announced Monday that he would run for the seat.