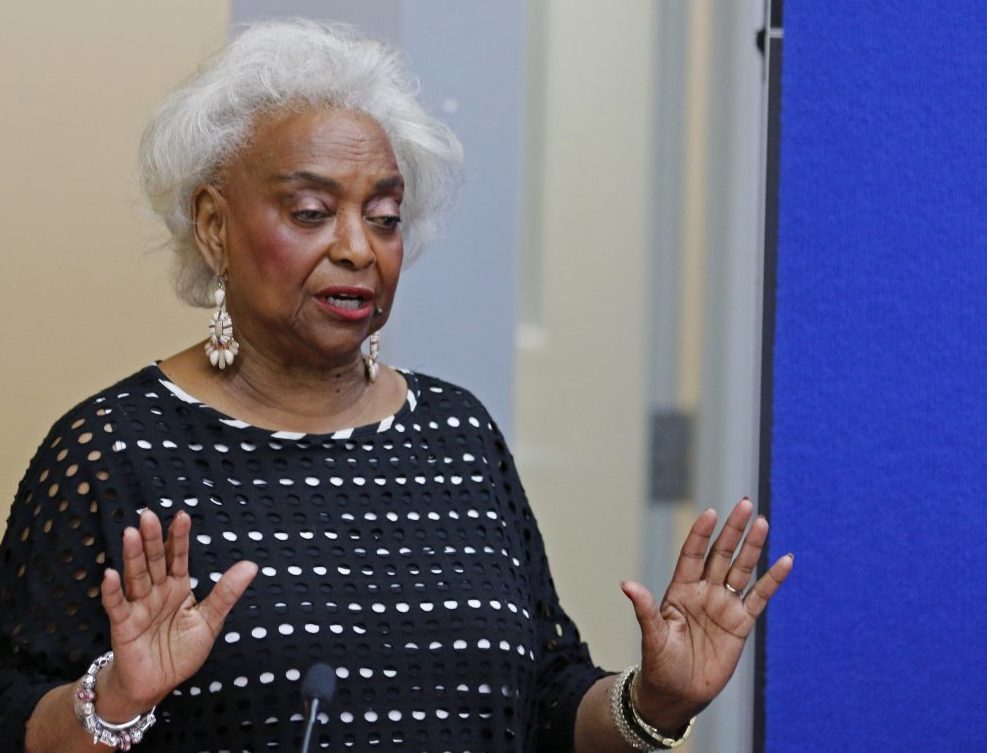 Former Broward County Supervisor of Elections Brenda Snipes is suing to get her job back after she was suspended by Gov. Rick Scott.
Snipes filed the lawsuit Monday in U.S. District Court in Tallahassee against Scott and Senate President Bill Galvano. Galvano has said the Senate would not review the suspension despite a constitutional ability to do so.
The lawsuit challenges Scott's authority to remove her from her post and alleges her due process rights were violated.
On Nov. 19, Snipes announced she had agreed to voluntarily resign her post, effective Jan. 4.
But less than two weeks later, Scott stepped in and suspended Snipes immediately, installing Pete Antonacci of Enterprise Florida as her successor.
Scott's executive order suspended Snipes and cited her "misfeasance, incompetence and neglect of duty" in support.
Snipes then withdrew her resignation, threatening to fight back against Scott's decision. Those threats culminated in Monday's lawsuit.
Scott and Snipes battled it out during November's midterm elections, as Scott sweated out a close win of the Senate seat of incumbent Democratic U.S. Sen. Bill Nelson.
Scott's lead shrunk in the days following the election, as Broward and Palm Beach counties, home to many Democratic voters, continued to count their ballots.
Scott made several allegations of voter fraud against Snipes and her counterpart in Palm Beach, Susan Bucher. But those accusations were rebutted by officials overseeing the recount.
Still, Snipes' office did commit several blunders. Broward County's recount results were submitted two minutes past the deadline, invalidating them for purposes to determining whether relevant races should proceed to a hand recount.
And analyses of the U.S. Senate race show that the placement of the contest on ballots in Broward County may have, ironically, cost Scott's opponent thousands of votes.
Scott won the contest by just over 10,000 votes.
After Snipes was suspended, she pushed the Florida Senate to step in and reinstate her. Florida's constitution gives the Senate the power to remove or reinstate a suspended public official.
But Galvano has said a legal memorandum shows Snipes' rescission of her resignation was invalid. And given that it was to take effect on Jan. 4, Galvano said the Senate did not have time to conduct an adequate review prior to that date. Therefore, he said the Senate would not act.