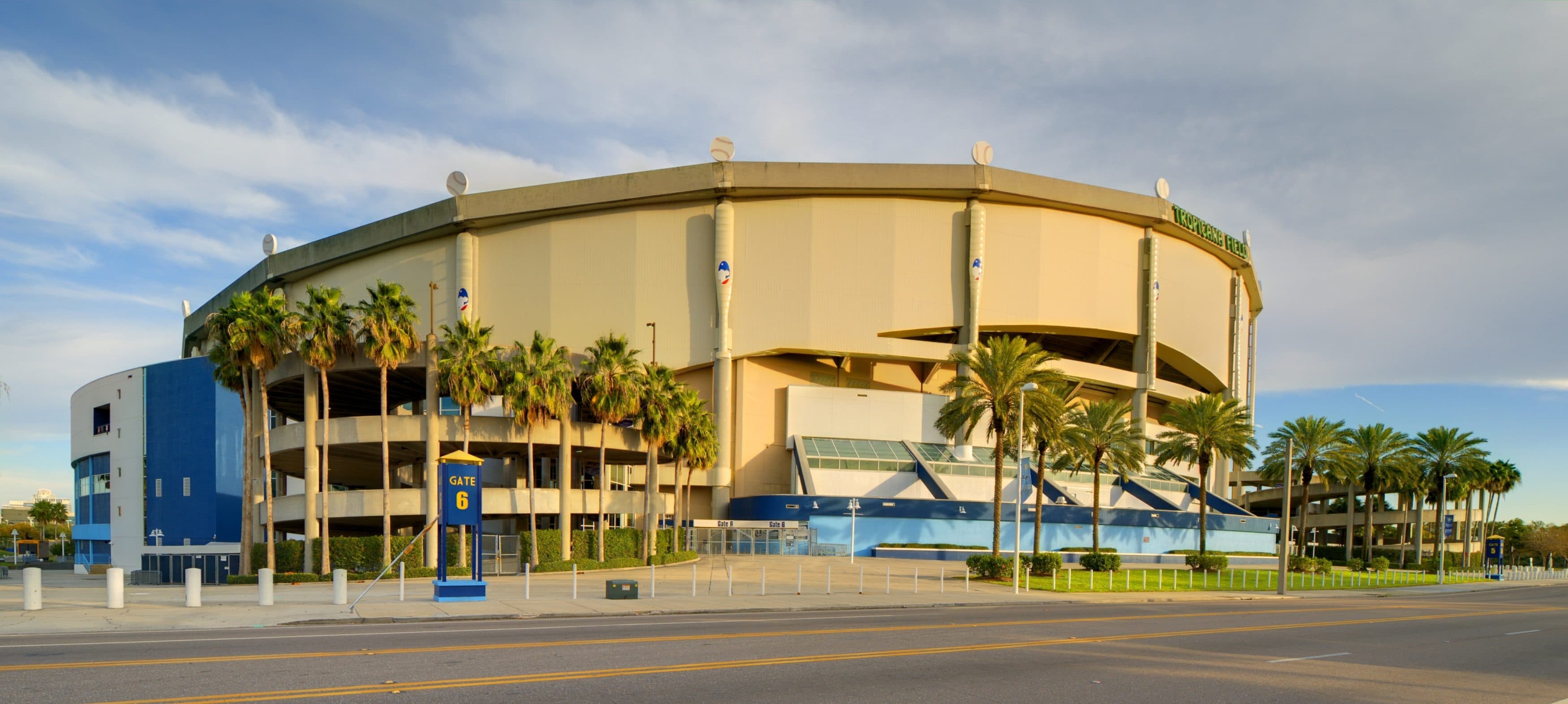 The Tampa Bay Rays quest to move to Tampa is officially over … at least for now. The team submitted its "decision notice" to St. Petersburg Mayor Rick Kriseman Monday.
"Please be advised that, as required … the Rays hereby notify the city the Rays will not attempt to negotiate the "new agreements" or prepare a "termination amendment."
The letter solidifies the team's announcement last week that its negotiations with Hillsborough County to build and secure partial public funding for a new stadium in Ybor City had broken down and that the team would not be asking for an extension to continue negotiations.
Under an agreement with the city of St. Pete brokered by Kriseman, the team had until the end of this year to inform the city as to whether or not it intended to build a stadium outside the city. Outside of that Memorandum of Understanding, the team is bound by the terms of its contract with St. Pete to play ball at Tropicana Field through 2027 and is barred from even considering new stadiums outside the city.
The team could still broker another agreement with Kriseman to explore its future stadium options, but that could take years. The team had been working with St. Pete since before the economic collapse in 2008 on an agreement.
The latest in the Rays' stadium debacle have left many wondering if the team is destined to eventually leave the Tampa Bay region altogether. Places like Montreal, Canada and Las Vegas have been floated as potential landing spots for the team.
Kriseman did not further comment on the Rays decision after receiving the MOU, but previously said his goal all along had been to give the team the best chance of staying within the region and confirmed his insistence that St. Pete is the best place for the team.
The city already has a master plan for the 81-acre Tropicana Field site that includes a new stadium in the northeast corner of the site. St. Pete has funding mechanisms in place that Hillsborough County lacks including access to bed tax revenue. The team would, under its current contract, also retain half of development rights on the site, which gives the team a potential revenue stream.
However, the team has long itched to leave the city amid bottom of the league attendance ratings for several years running.
Negotiations with Hillsborough County broke down after the county announced its only possible funding option to help the team fund a new stadium would fund half of the nearly $1 billion proposed stadium plan. That funding strategy was also contingent on securing outside investors, which could be difficult.